17 Feb, 2022, Dubai - Two years in the making, this edition of the Dubai International Boat Show is the most awaited show in the yachting industry. After a brief break, the show returns this year at its new location, Dubai Harbour.
As Gulf Craft gears up to impress its visitors with the latest that the shipyard has to offer, here's a quick look at the Majesty Yachts lineup which will be featured at the show.
Announced at the Monaco Yacht Show 2019, the youngest tri-deck in the Majesty Yachts - superyachts portfolio, the Majesty 120 will make its official debut at the global event this year.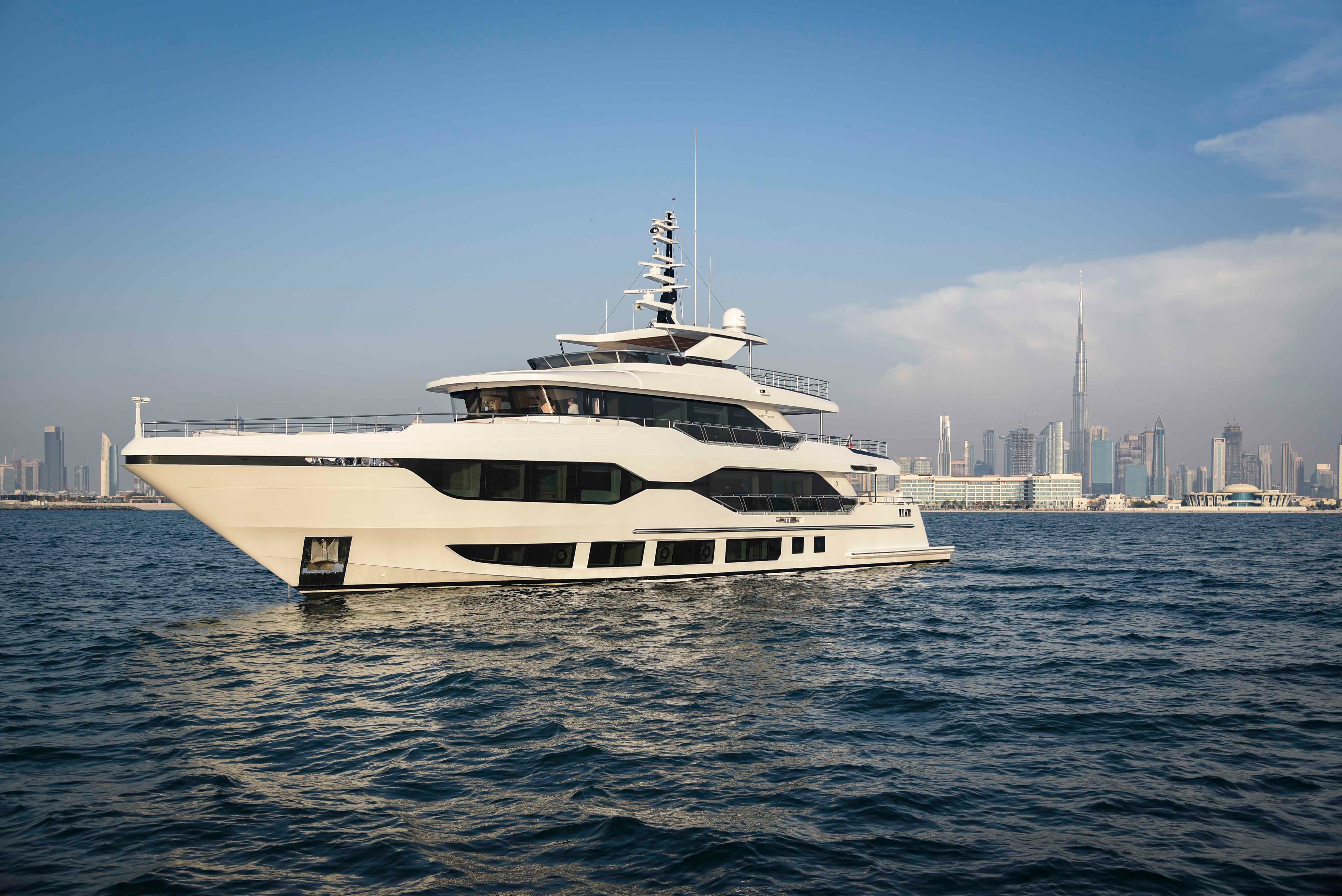 The 120 feet long composite production superyacht with a beam of 26.6 ft (8.1 metres) is fully manufactured at Gulf Craft's integrated in-house production facility in Umm Al Quwain.
The superyacht, with cutting-edge technology sprawled across 37 meters, stands out for its unique design, naval architecture & luxurious detailing, both in style and functionality.
She has a spacious sundeck, 30 percent larger than other yachts in her class. The superyacht can accommodate guests in her five large staterooms that are designed asymmetrically – marking another first in its design approach. The Majesty 120 meets the lifestyle aspirations of yachting enthusiasts with a separate owner cabin and a VIP cabin on the lower deck, in addition to a child-friendly lounge. Other amenities include a jacuzzi and a hybrid beach club that converts into a storage unit for tenders.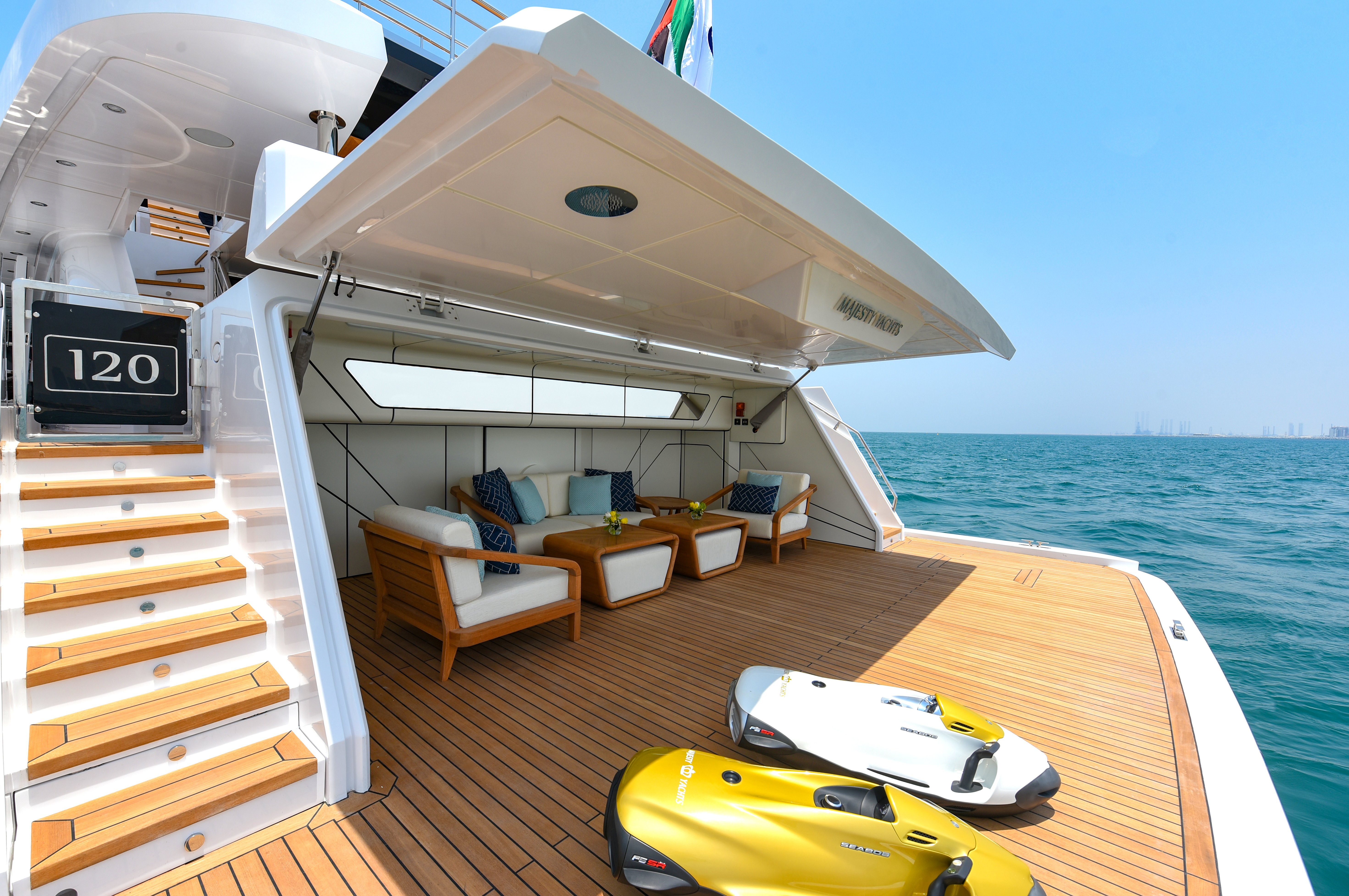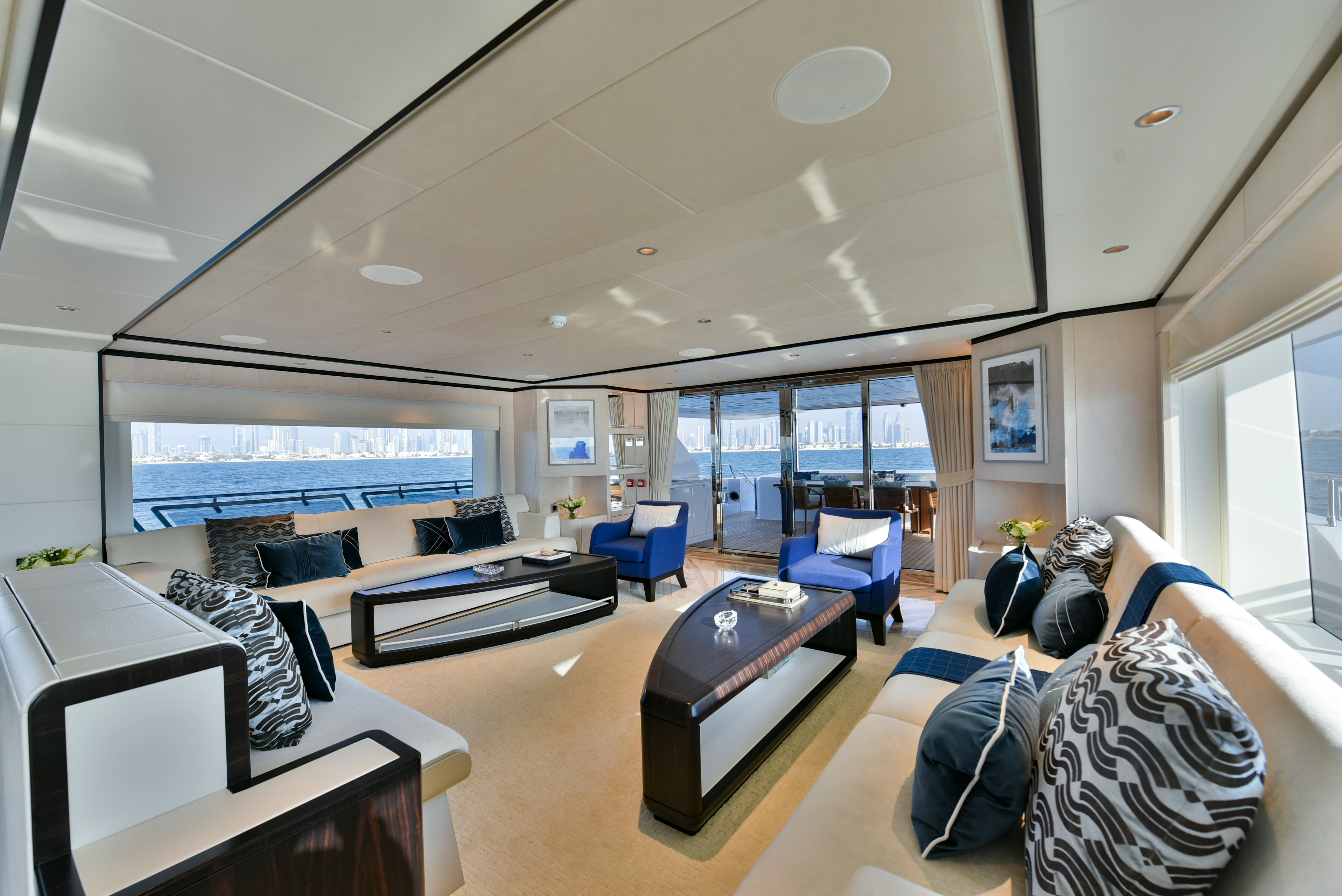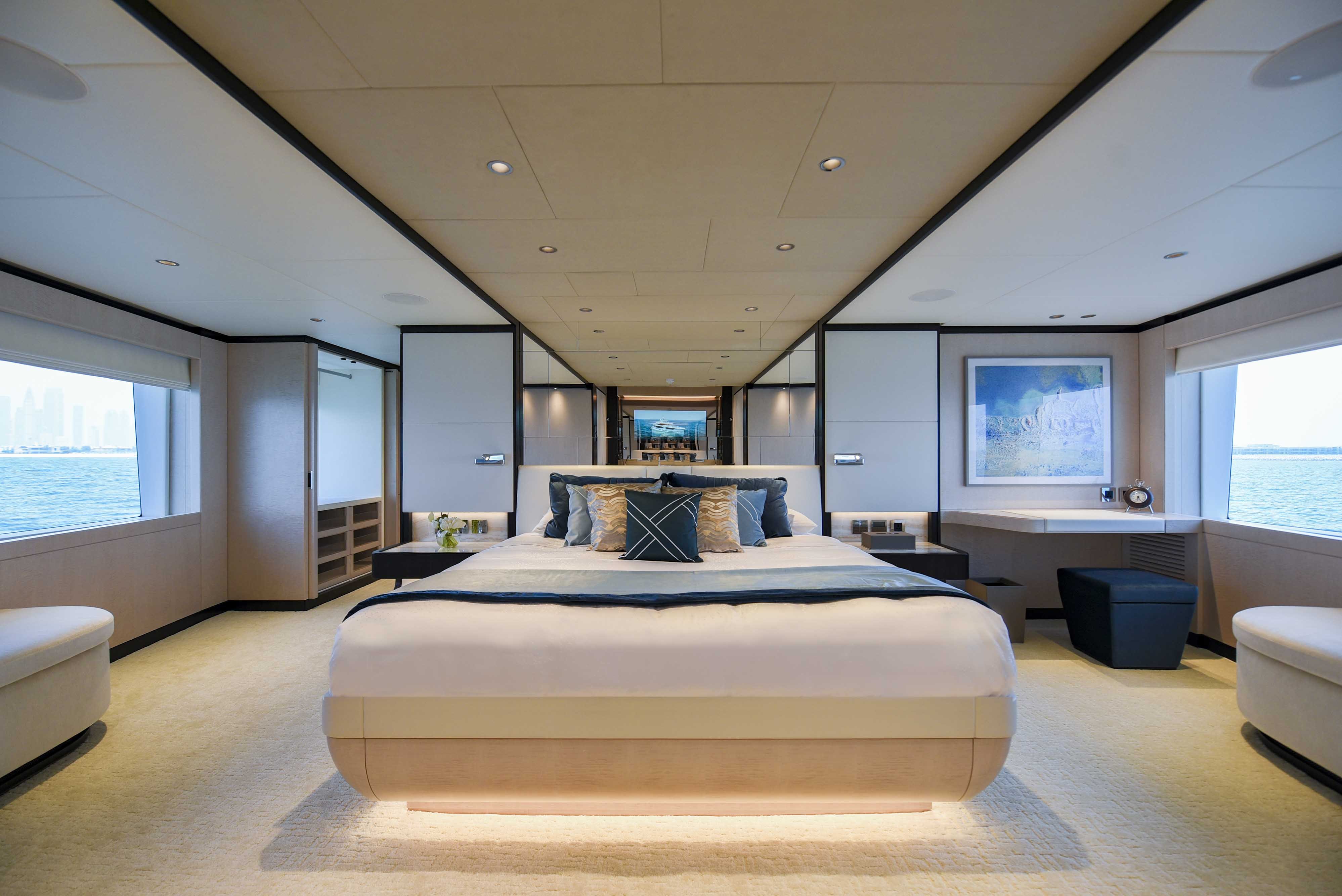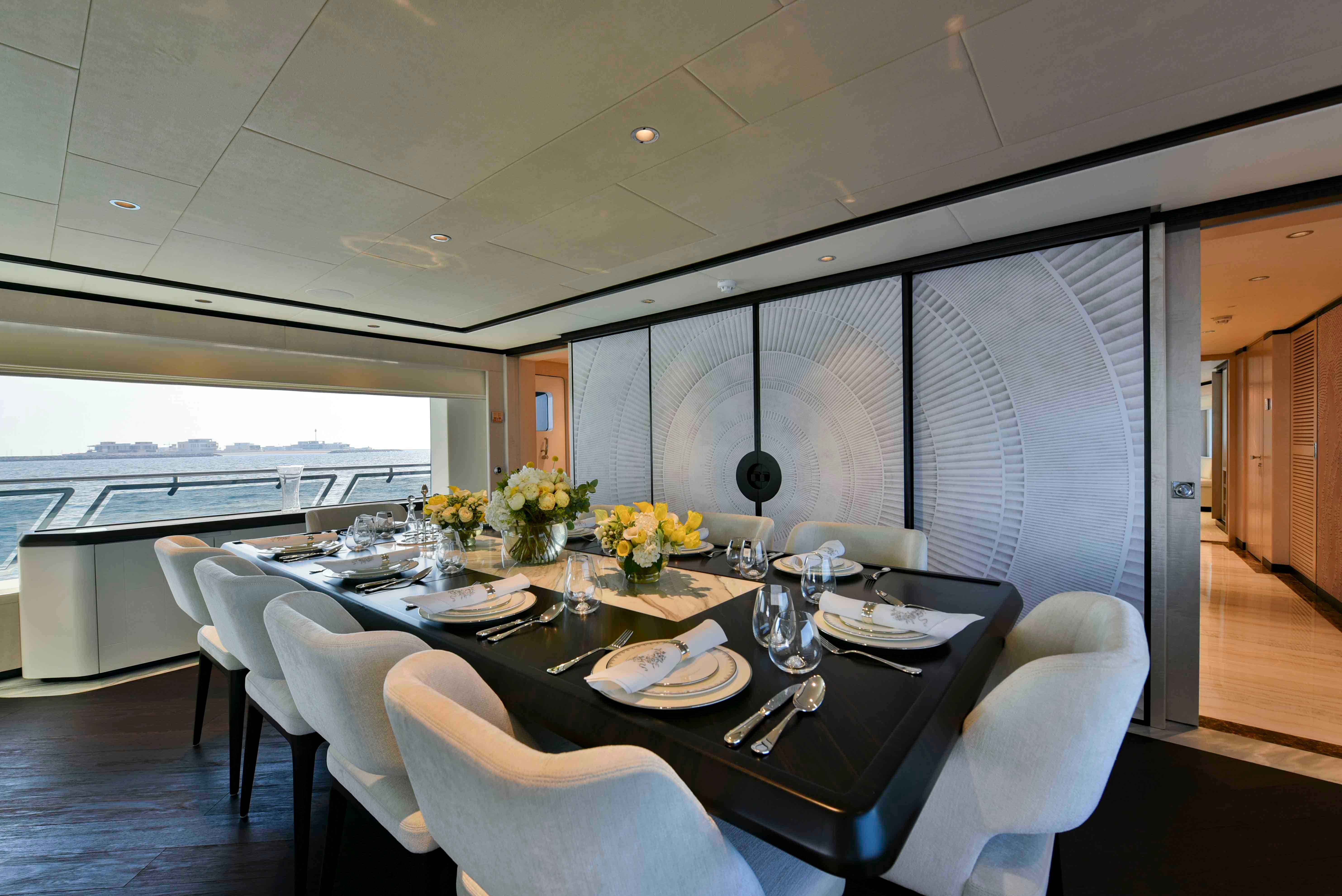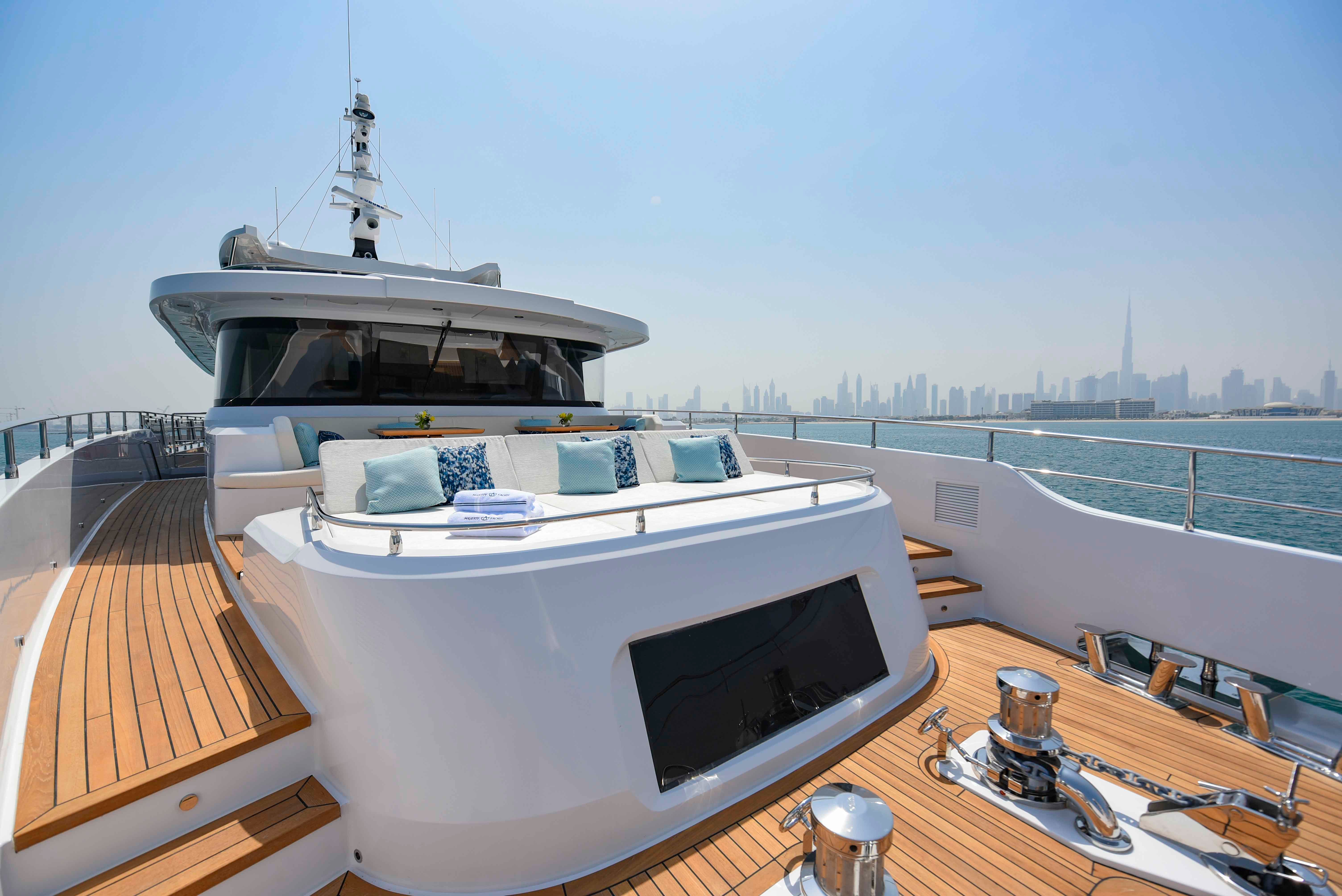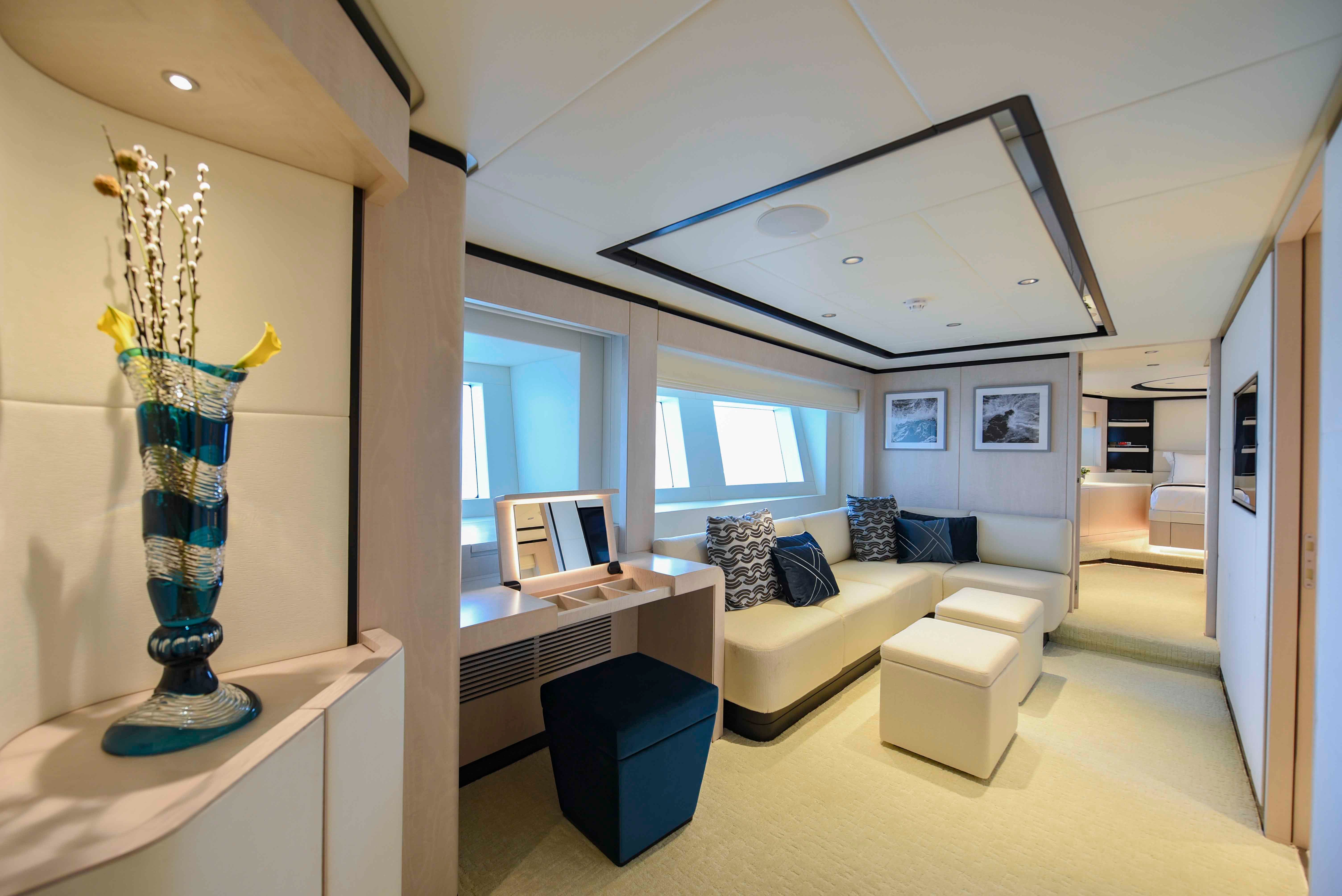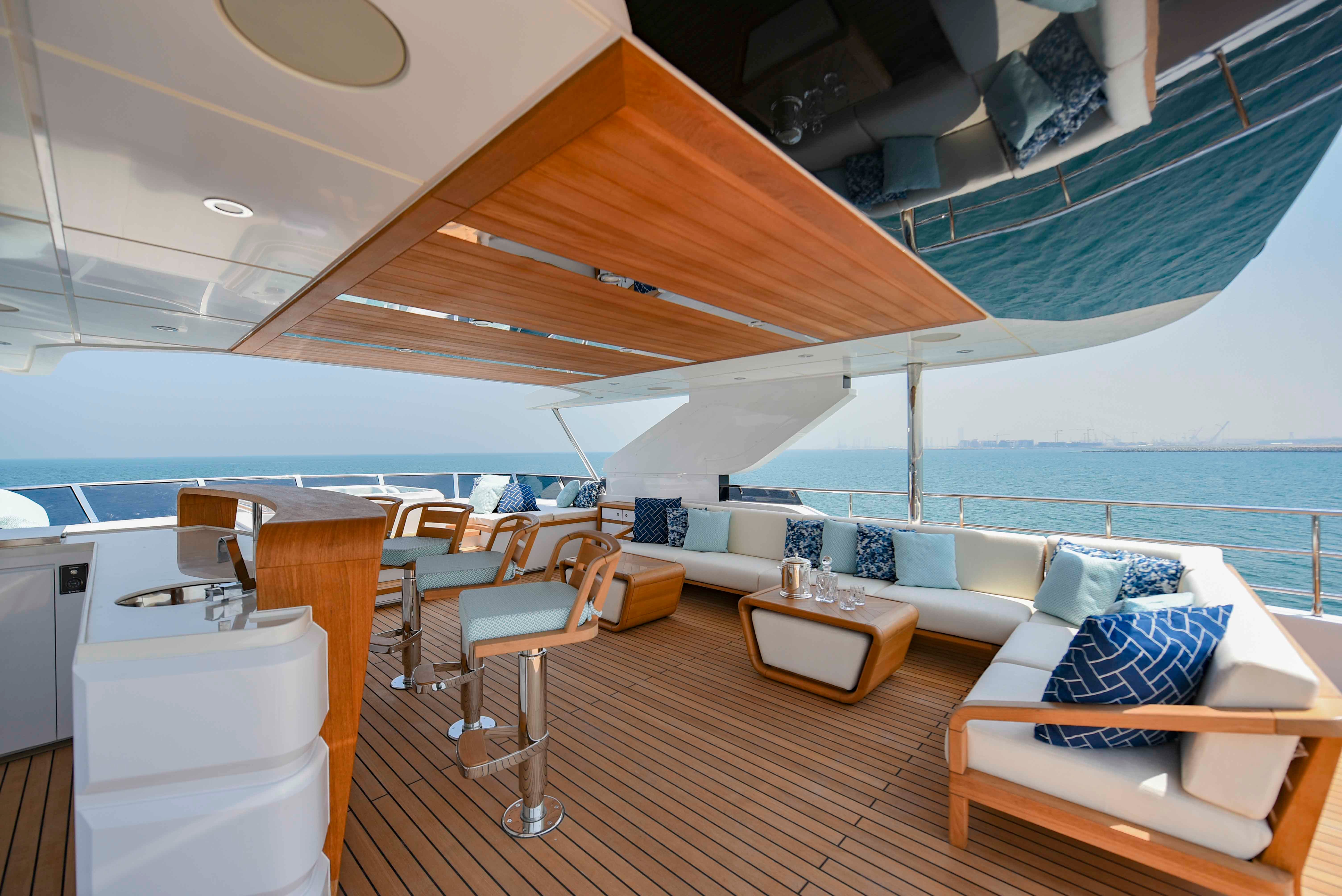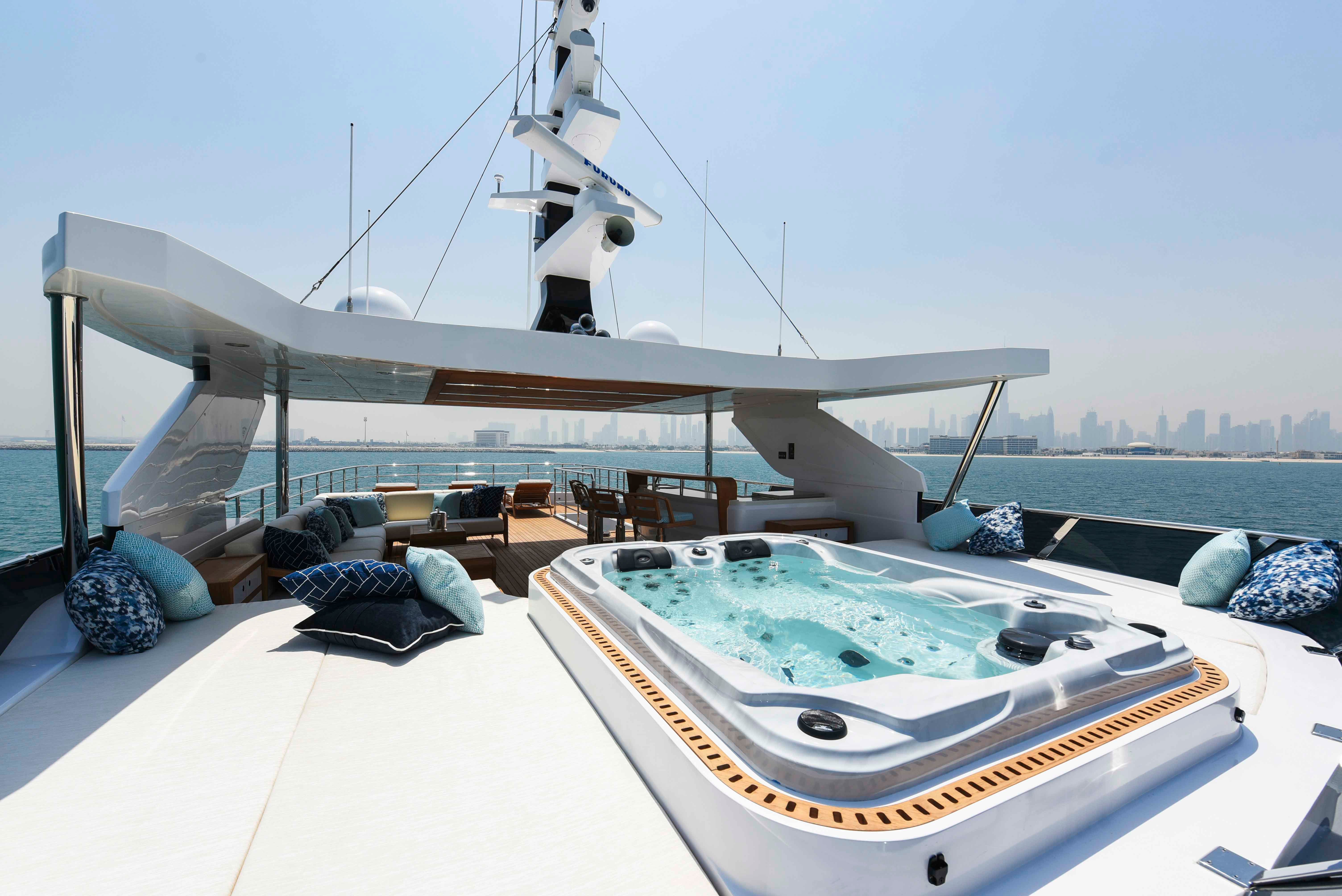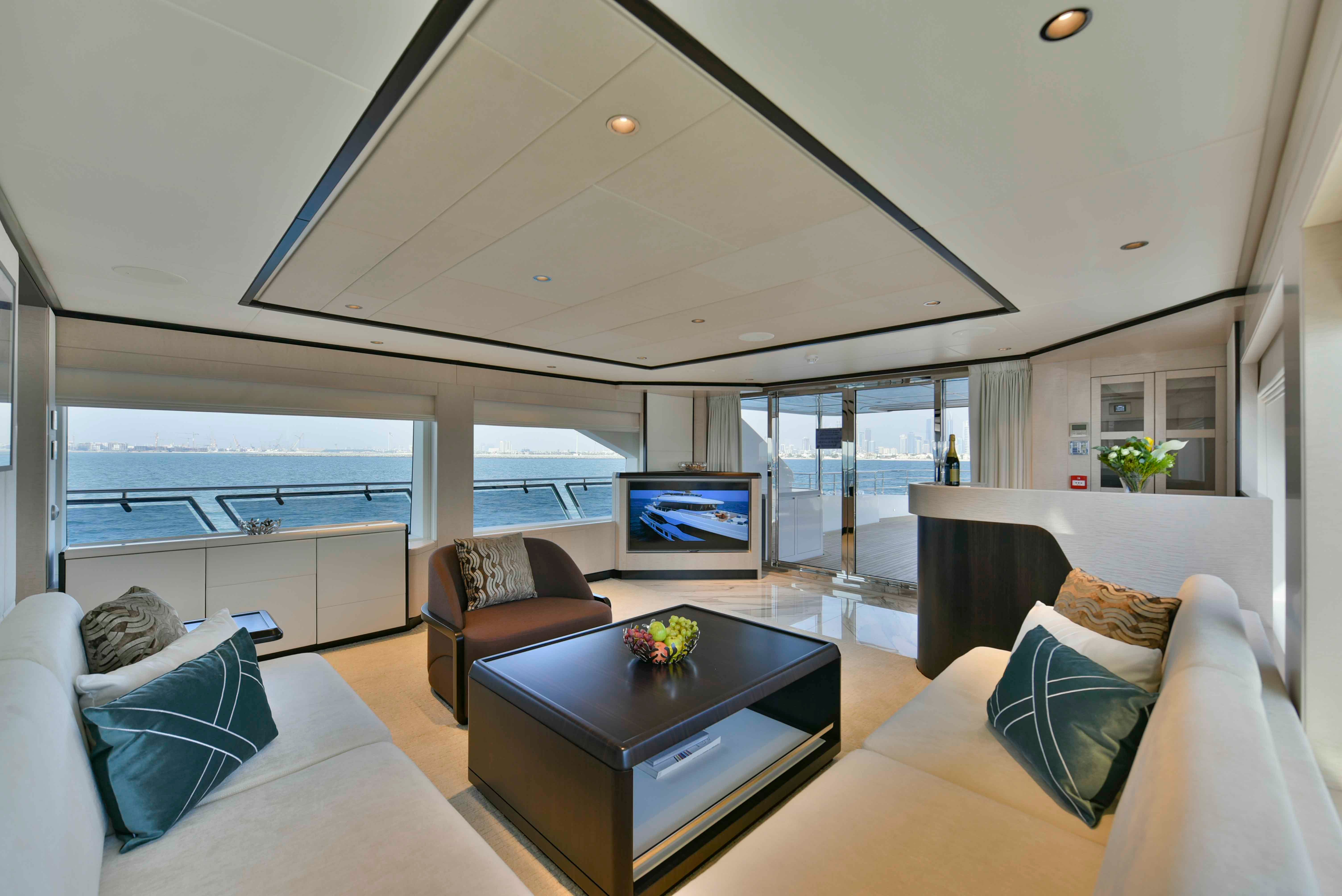 A draft of just over six feet (two metres), makes her ideal for navigating shallow waters. Two powerful engines of 2,500 horsepower, the vessel provides best-in-class performance, stability, and maneuverability.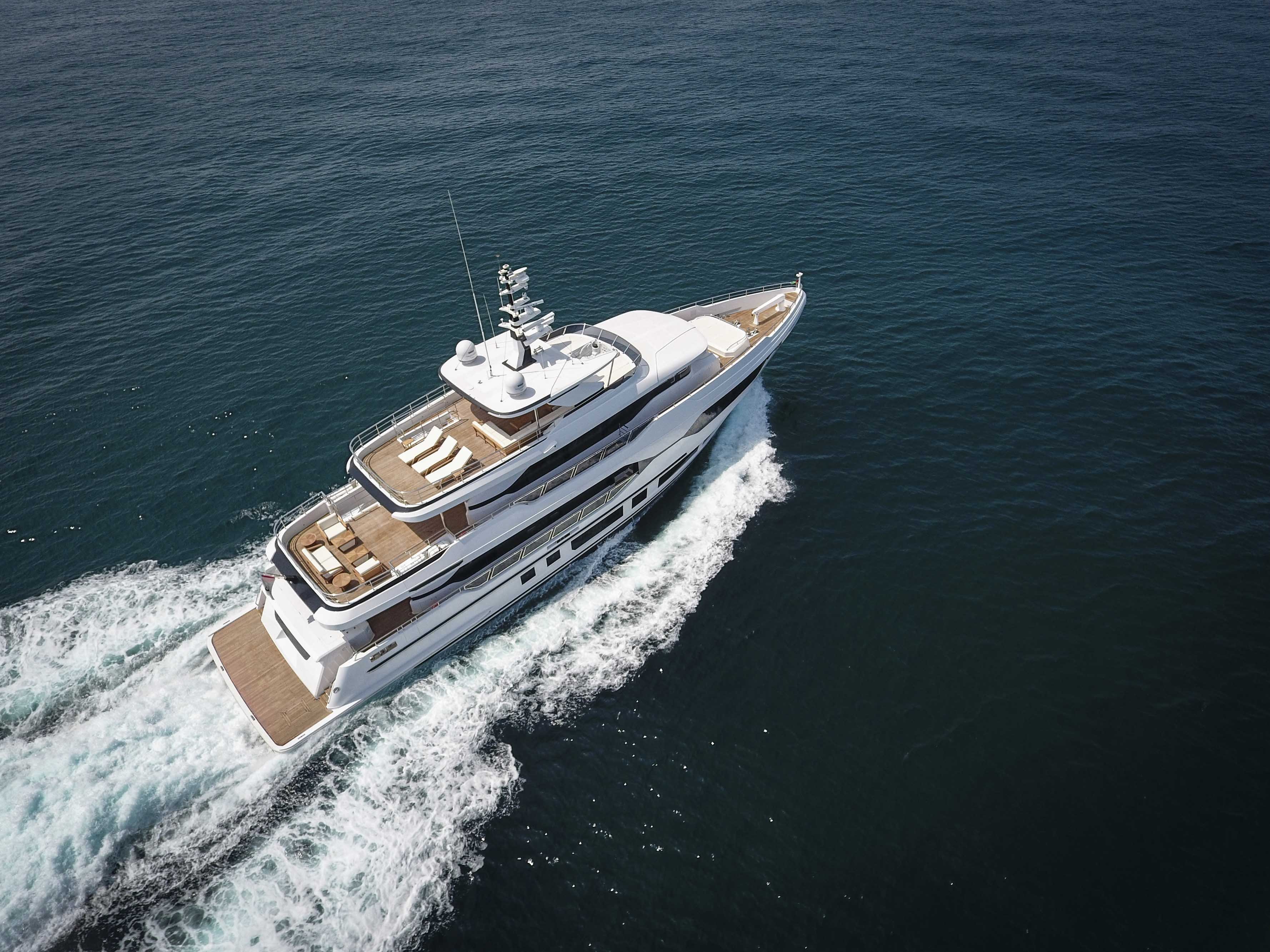 Majesty 120: Facts at a Glance
Length overall: 121 ft 8 in (37.00 m)
Beam: 26 ft 6 in (8.10 m)
Draft: 6 ft 8 in (2.00 m)
Displacement (at departure): 200 t approximately
Fuel Capacity: 6,430 US gal (24,340 l)
Fresh water capacity: 1,075 US gal (4,069 l)
Grey water capacity: 260 US gal (980 l)
Black water capacity: 260 US gal (980 l)
Generators: 2 x 80 kW, 50 Hz
Engines: 2 x 2,600 hp
The brand's most revered superyacht has already achieved "superstar" status. One of Gulf Craft's most popular models, the Majesty 100 will be featured at DIBS 2022 with its refined, avant-garde look.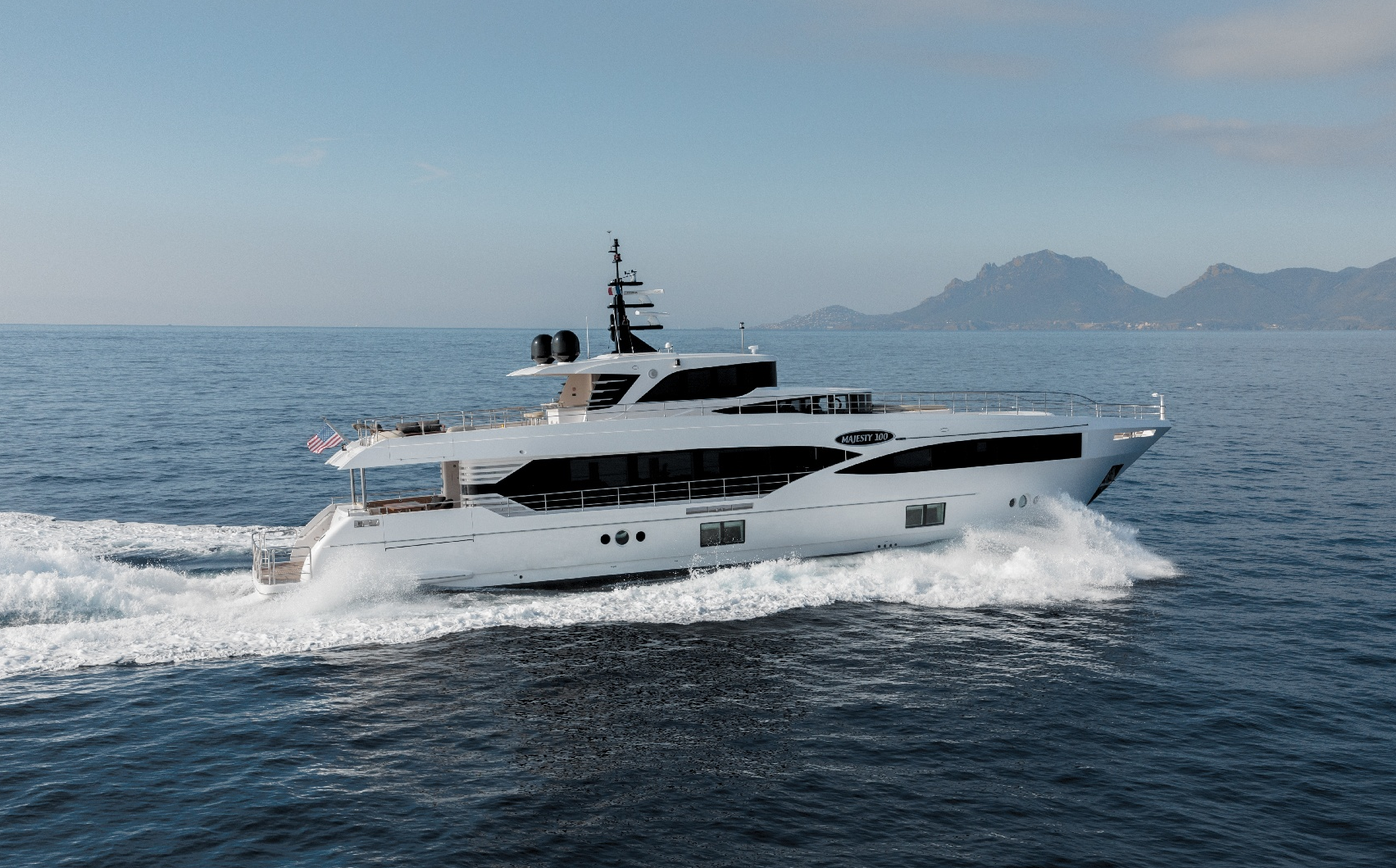 The demand for the Majesty 100 is an indication of a towering demand for mid-range yachts, due to the emergence and growth of the waterfront developments and a growing appetite for luxury cruising among the yachting enthusiasts.
With her unparalleled use of onboard space and innovative design, the Majesty 100 offers owners a seamless luxury cruising experience. Stand-out features such as the unique sky lounge fly-bridge, lavish interiors, and copious lounging areas make her the first choice for entry-level superyacht owners as well as for the charters or an oceangoing adventure.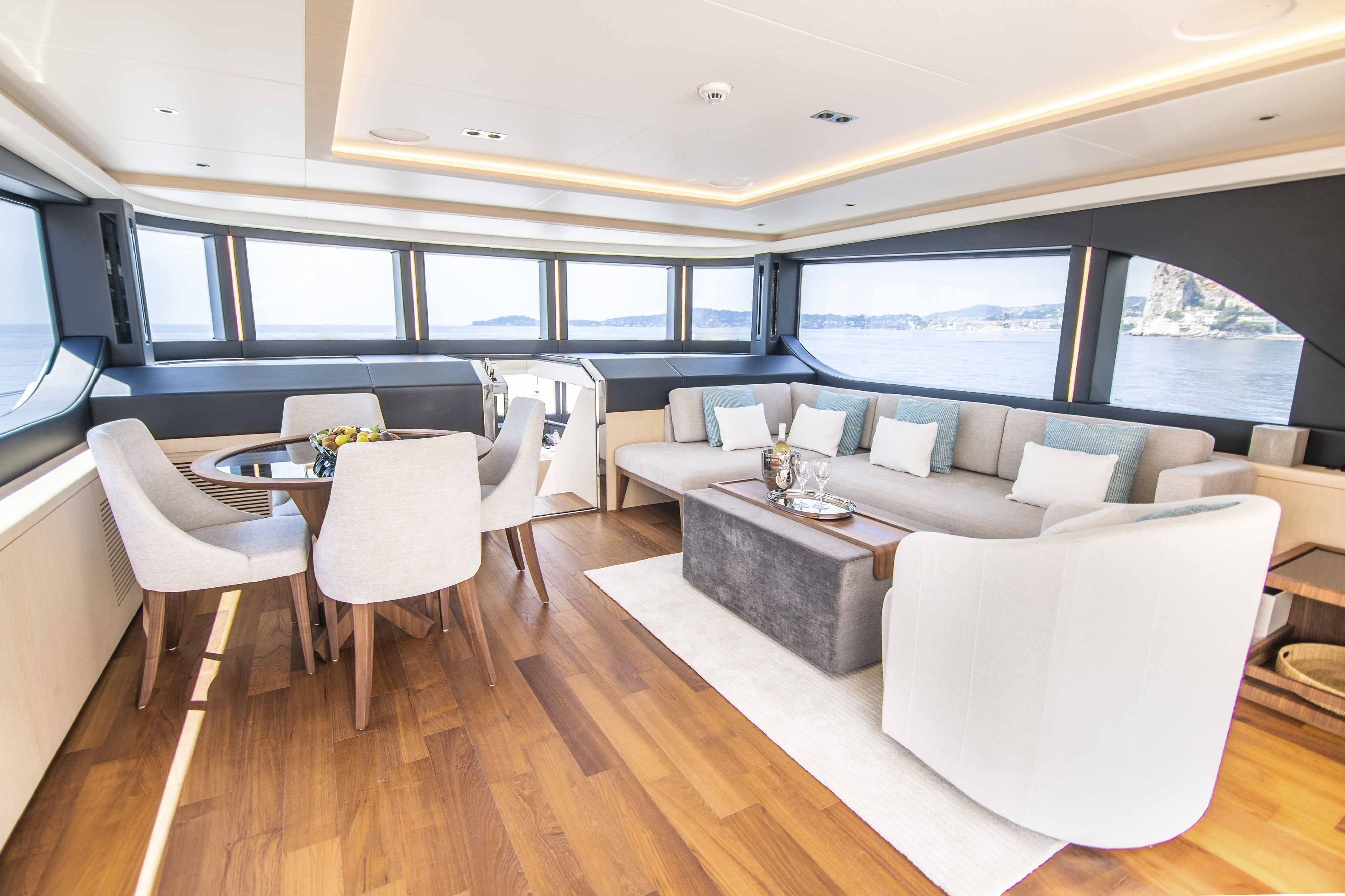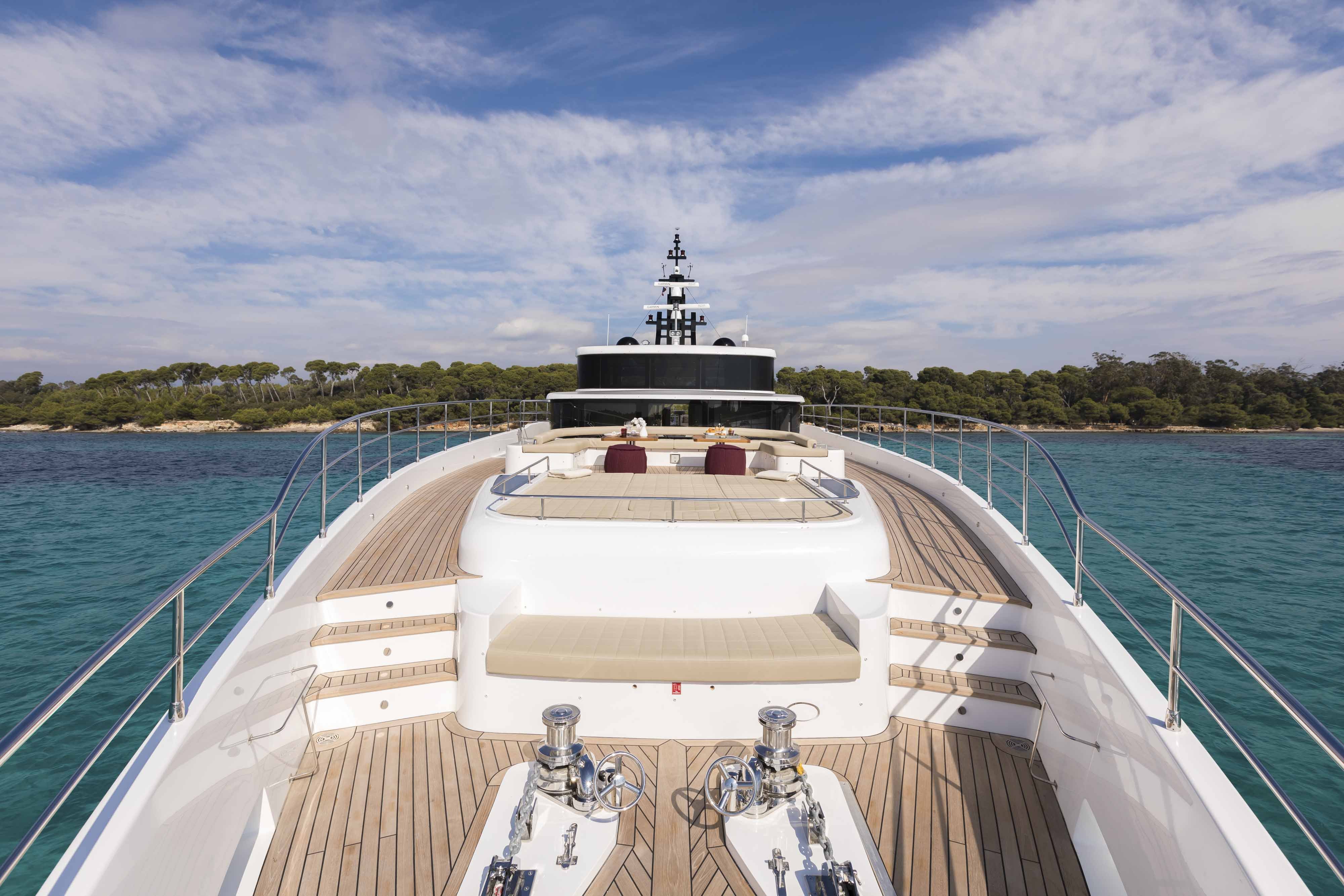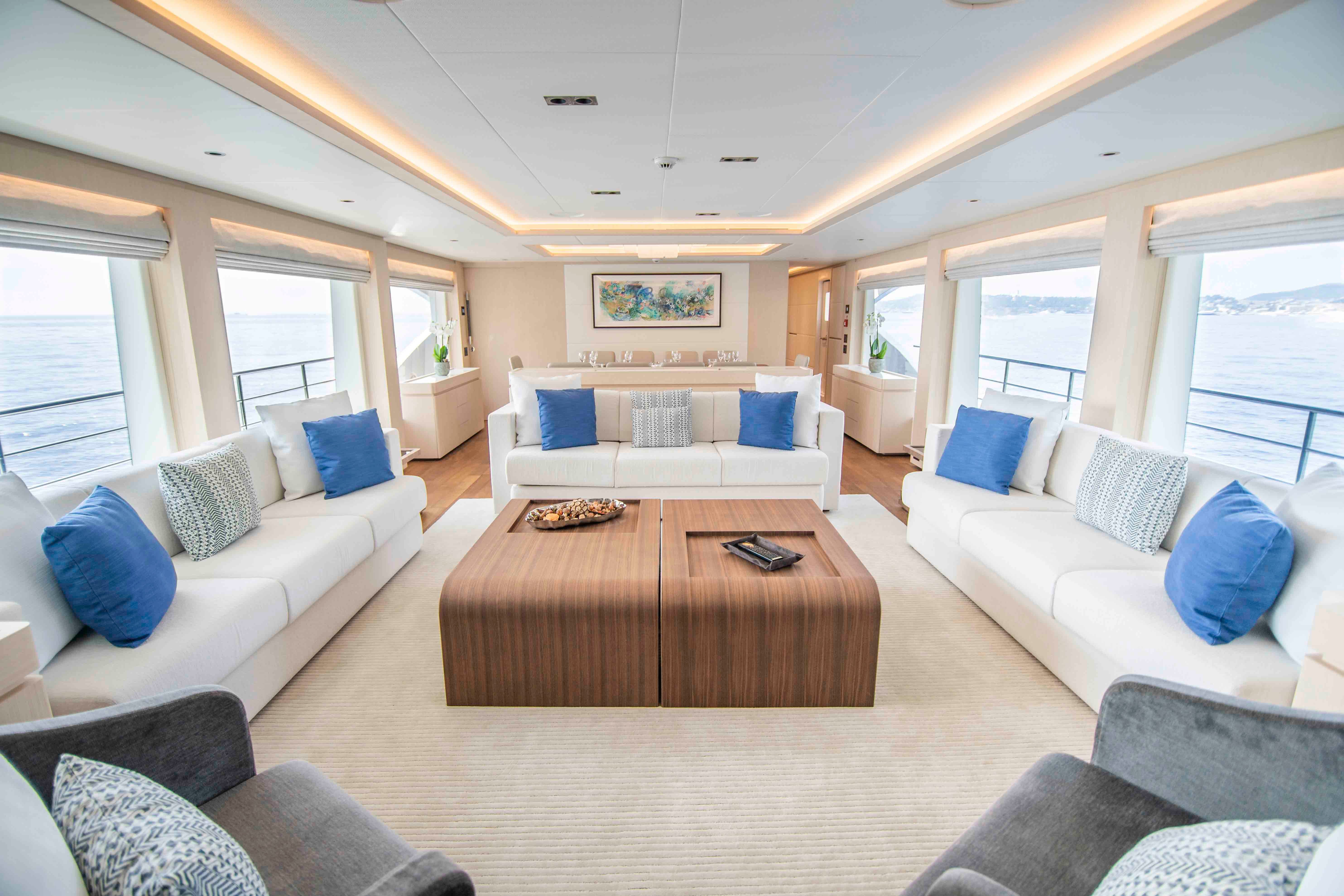 With stunning exterior, interior, and naval architecture and design courtesy of Gulf Craft's in-house Design Studio, the layout of the Majesty 100 are based on the principles of maximizing space and stretching the outdoor experience through to the interior.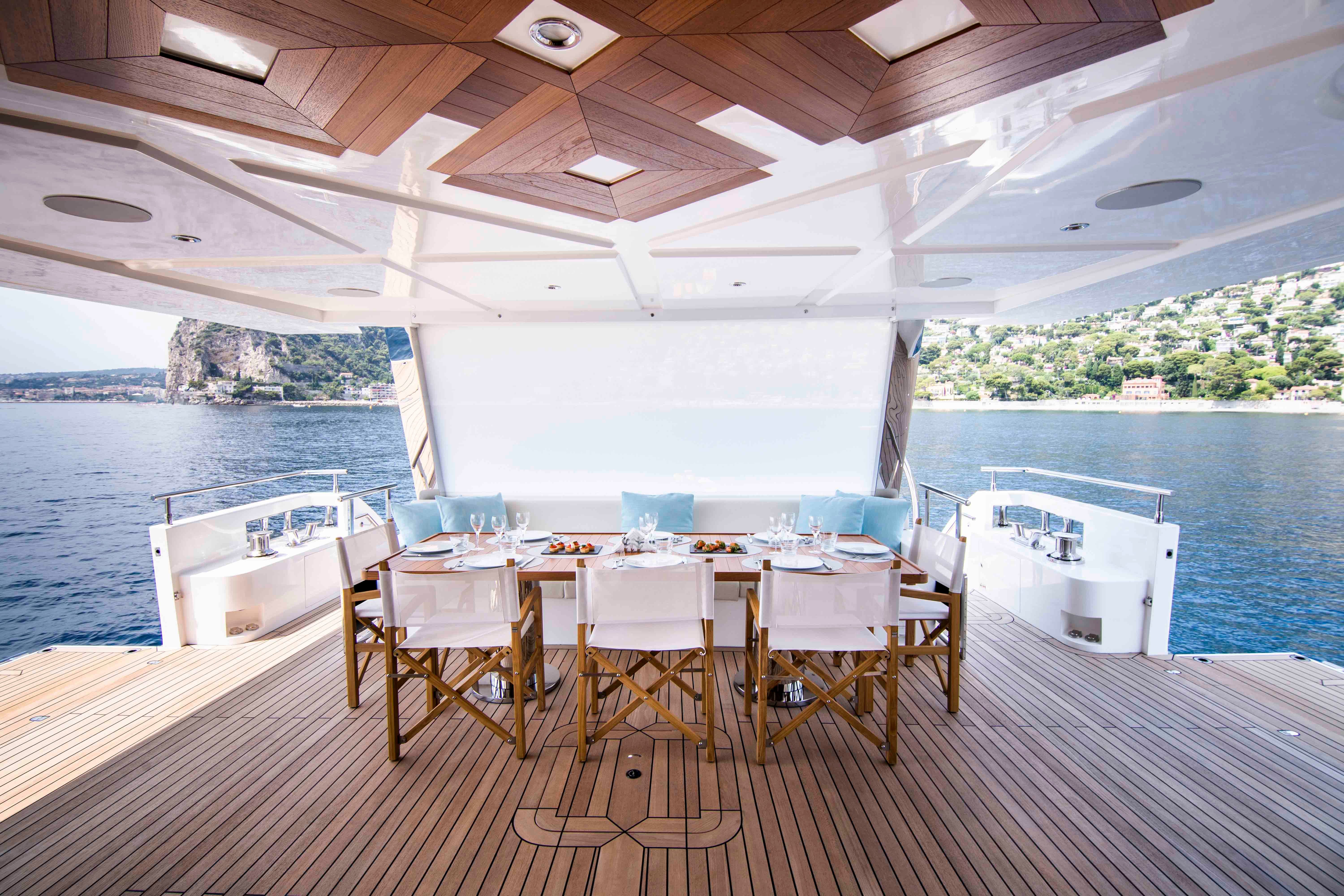 The floor-to-ceiling windows in the main deck allow natural light to flow abundantly through the cabin, and two hydraulic extendable balconies fixed on both ends of the back-seating area offer passengers an effortless al-fresco experience while still having quick and seamless access to the craft's main indoor living and entertainment areas.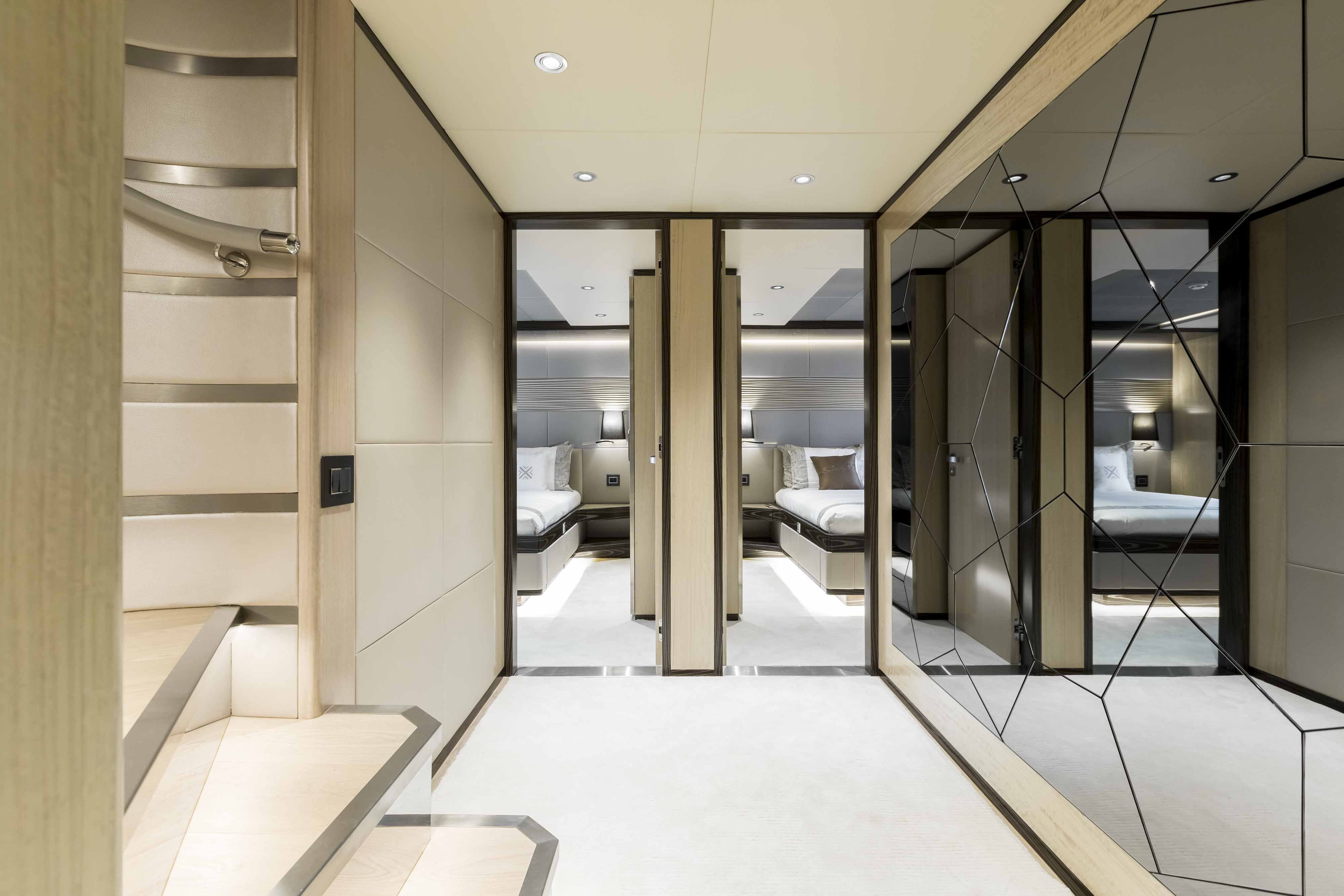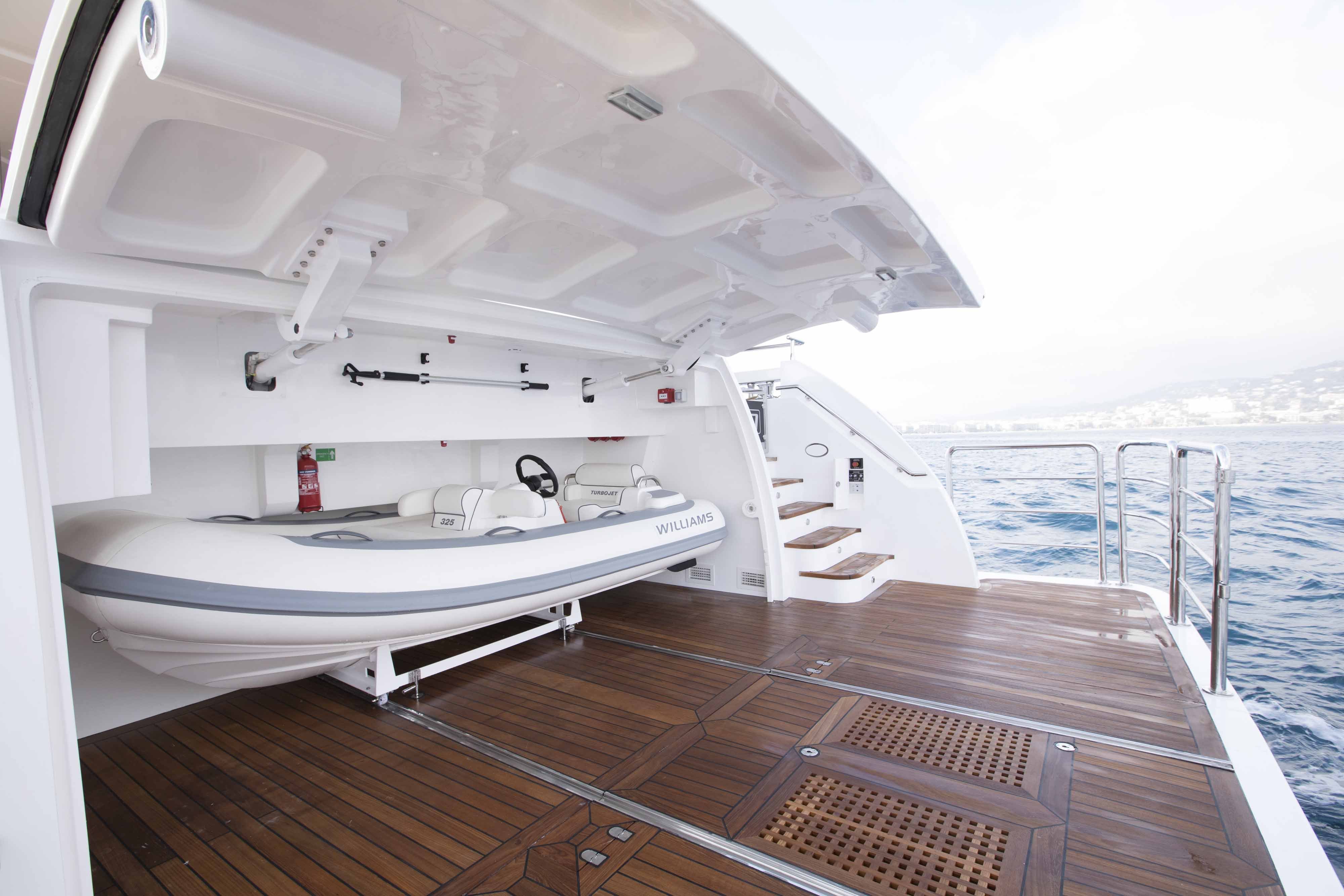 The superyacht can accommodate up to 12 guests for overseas cruising. The superyacht's superior engineering and hull design make her very fuel-efficient, enabling even longer distance travel at a top nautical speed of 23 knots.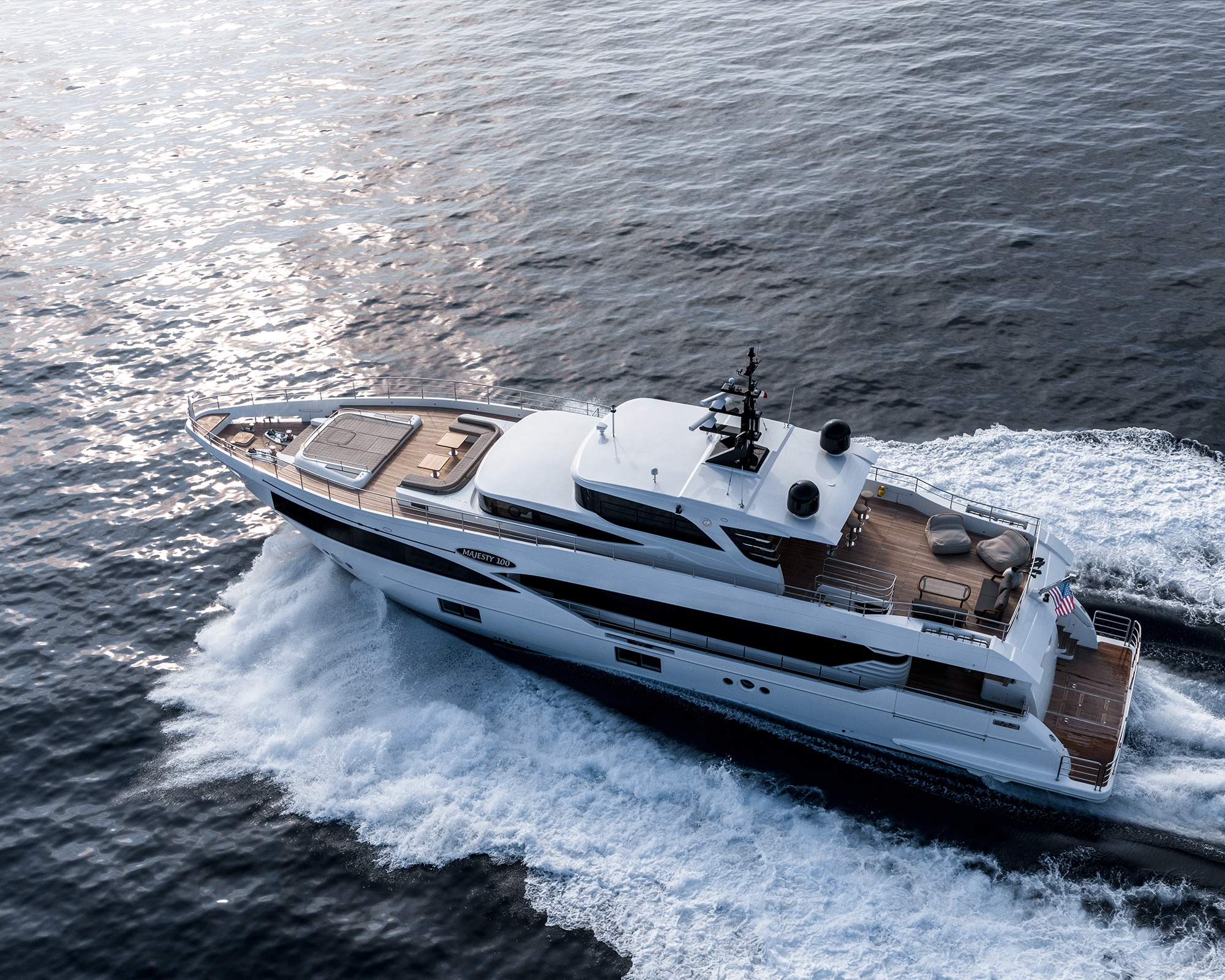 Majesty 100: Facts at a Glance
Length overall: 104 ft (31.70 m)
Beam: 23 ft 4 in (7.10 m)
Draft: 5 ft 5 in (1.65 m)
Displacement : 132 t approx.
Fuel Capacity: 4,150 US gal (15,710 l)
Fresh water capacity: 925 US gal (3,500 l)
Grey water capacity: 200 US gal (755 l)
Black water capacity: 200 US gal (755 l)
Generators: 2 x 50 kW, 50 Hz
Engines: 2 x 1,900 hp
At 18.80 meter, the Majesty 62 is one of the shipyard's most family-friendly addition to the Majesty Yachts Collection of Luxury Yachts. The sleek design blends comfort, design, habitability, and functionality and can be handled by the owner without the need for extra crew.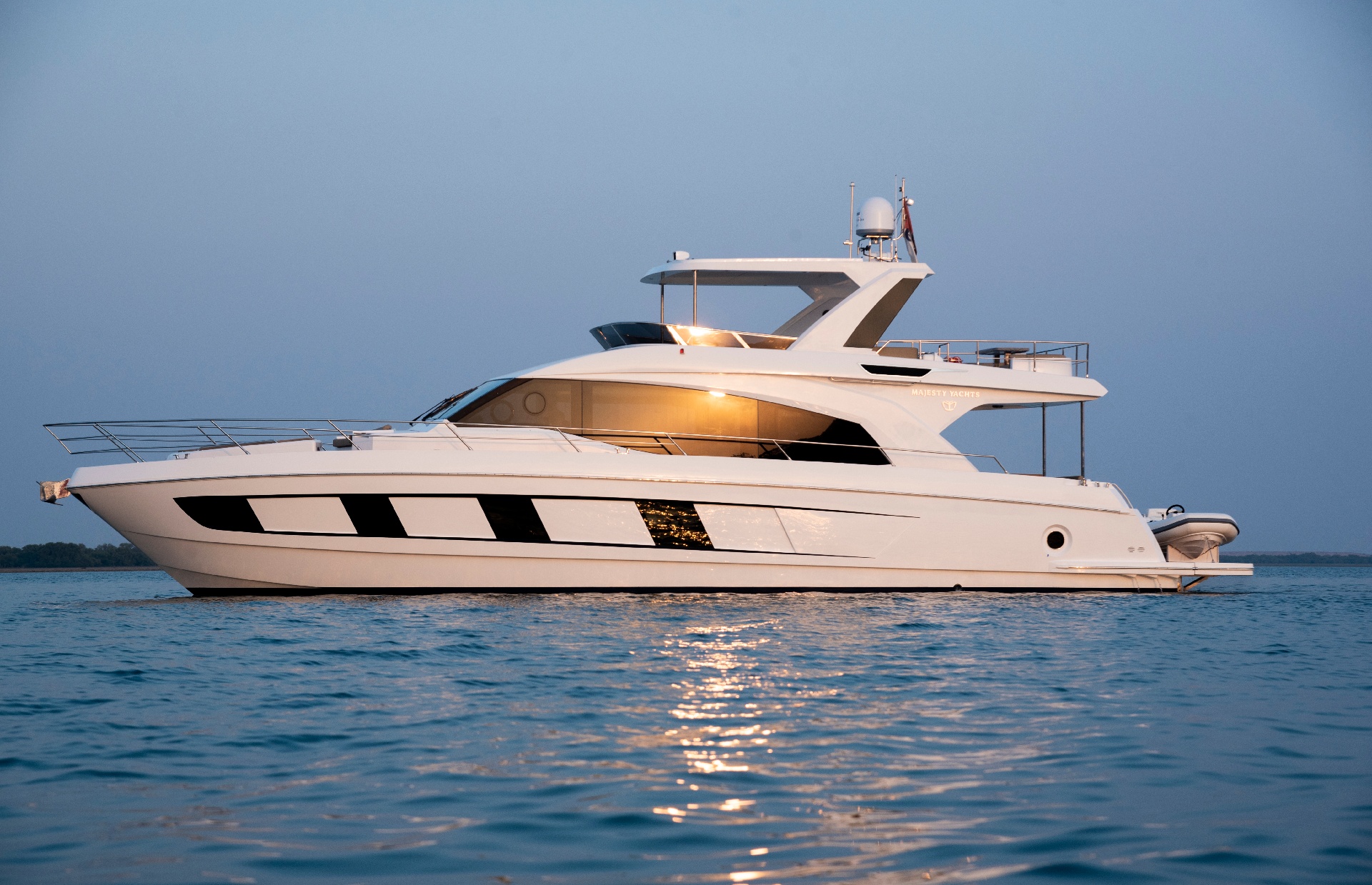 The charming, generous indoor living and entertainment spaces are sure to impress along with 4 bedrooms, 3 bathrooms, and separate crew accommodation. The semi-covered fly-bridge is designed to maximize the outdoor space for sun-bathing, leisure cruising, fishing, and late afternoon gatherings with family and friends.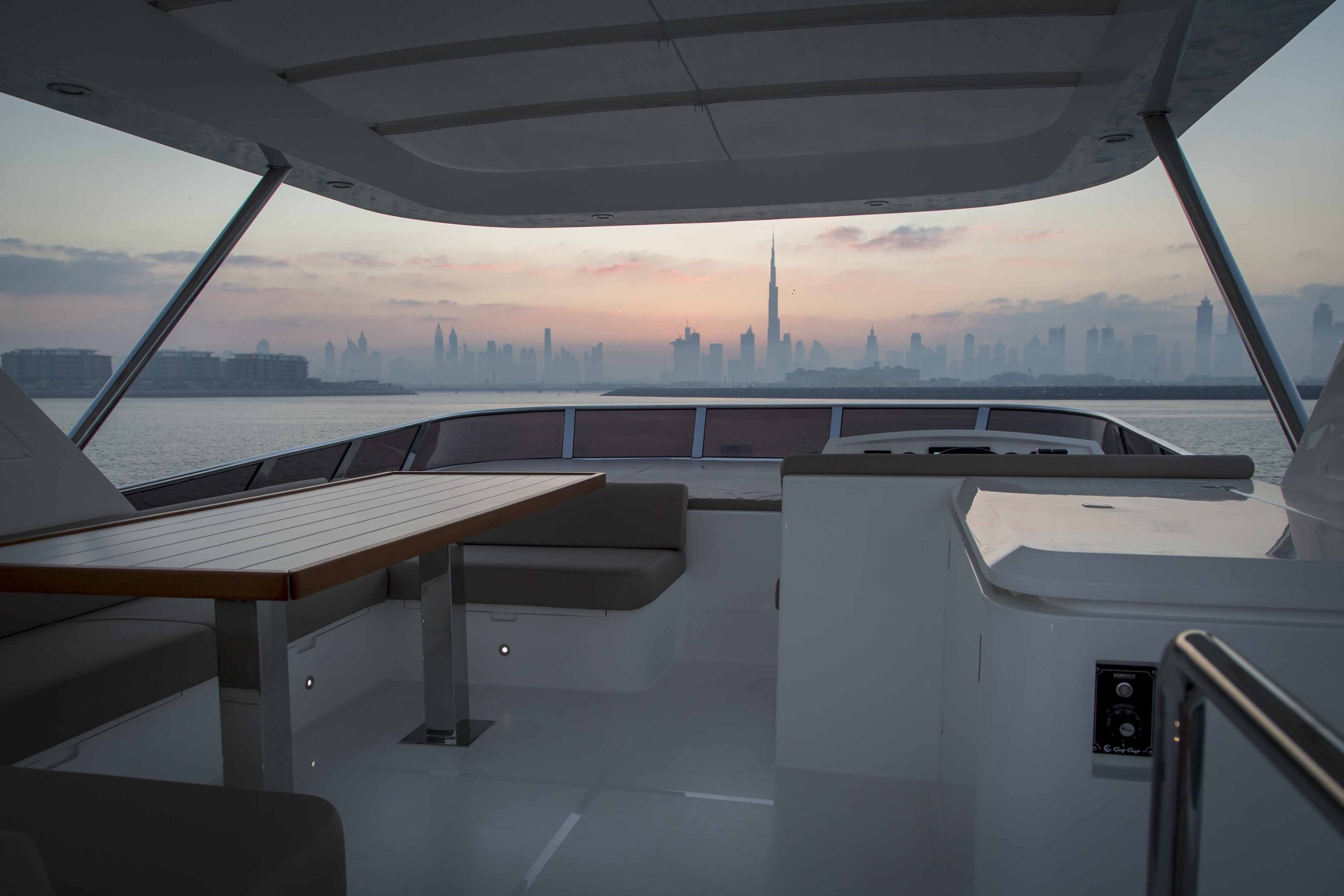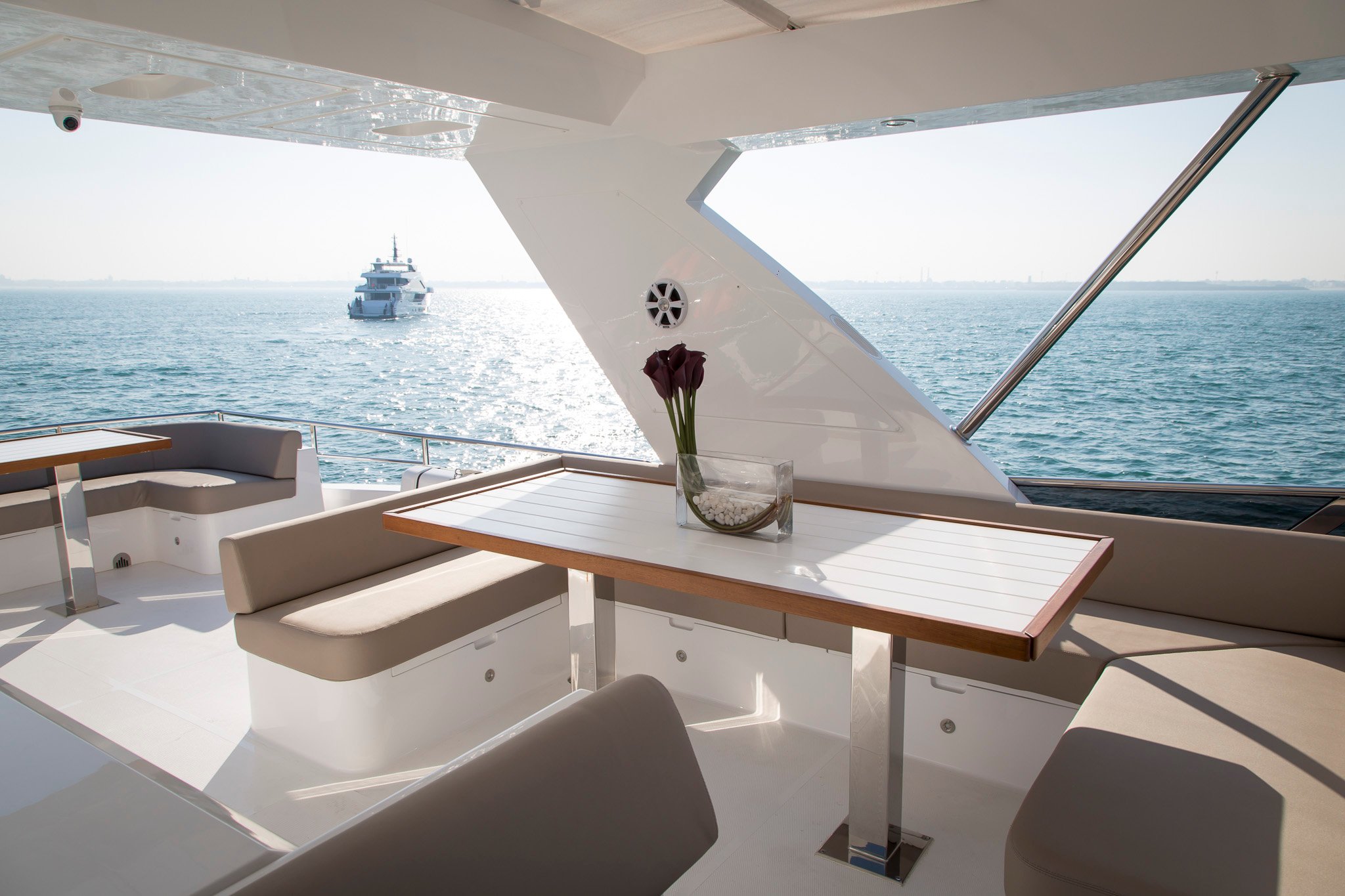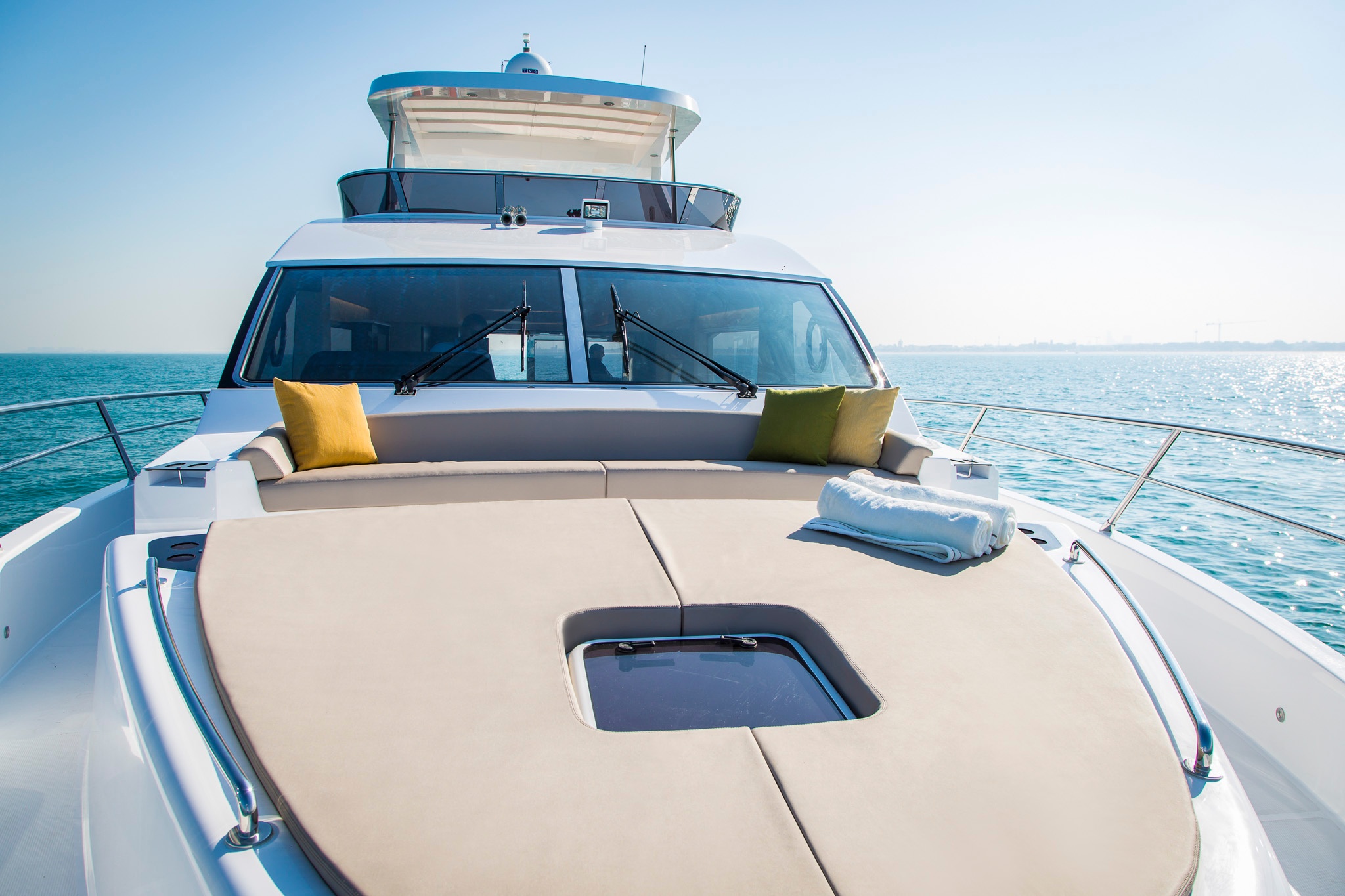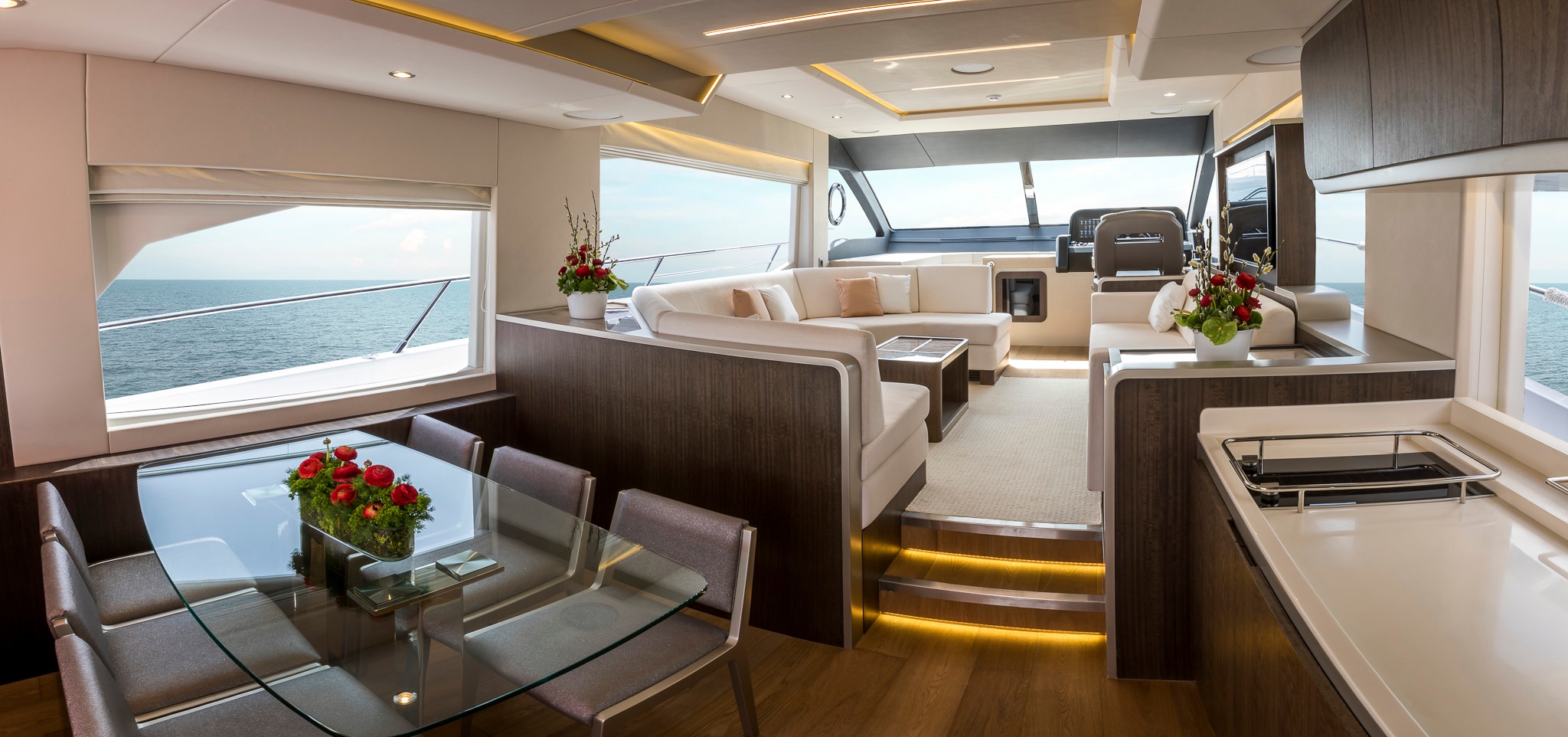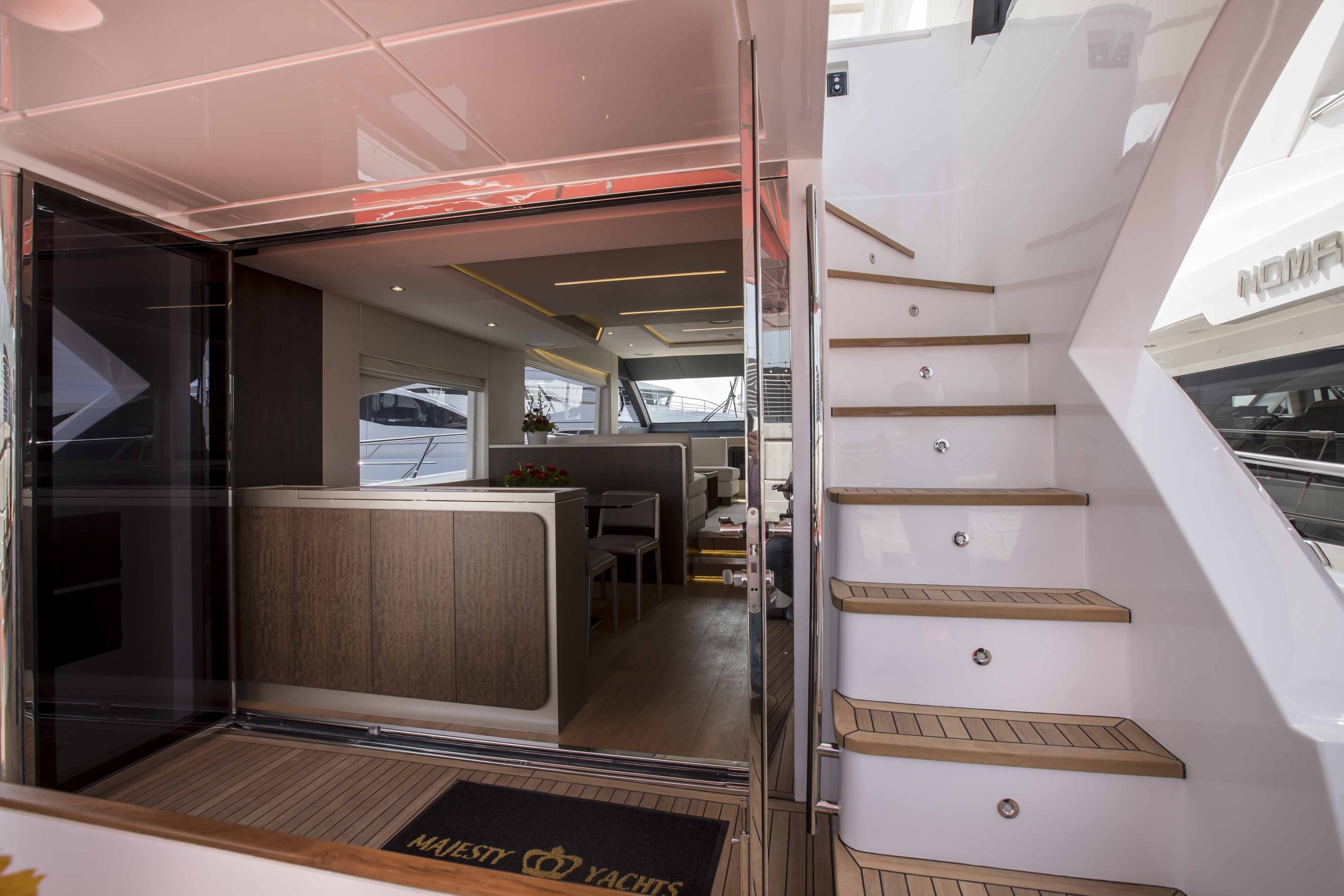 On the lower deck, the owner's cabin is perfectly situated mid-ship allowing for natural light to stream through the large windows and completely open up the space. The abundance of natural light present throughout the yacht elevates the cruising experience even for long journeys.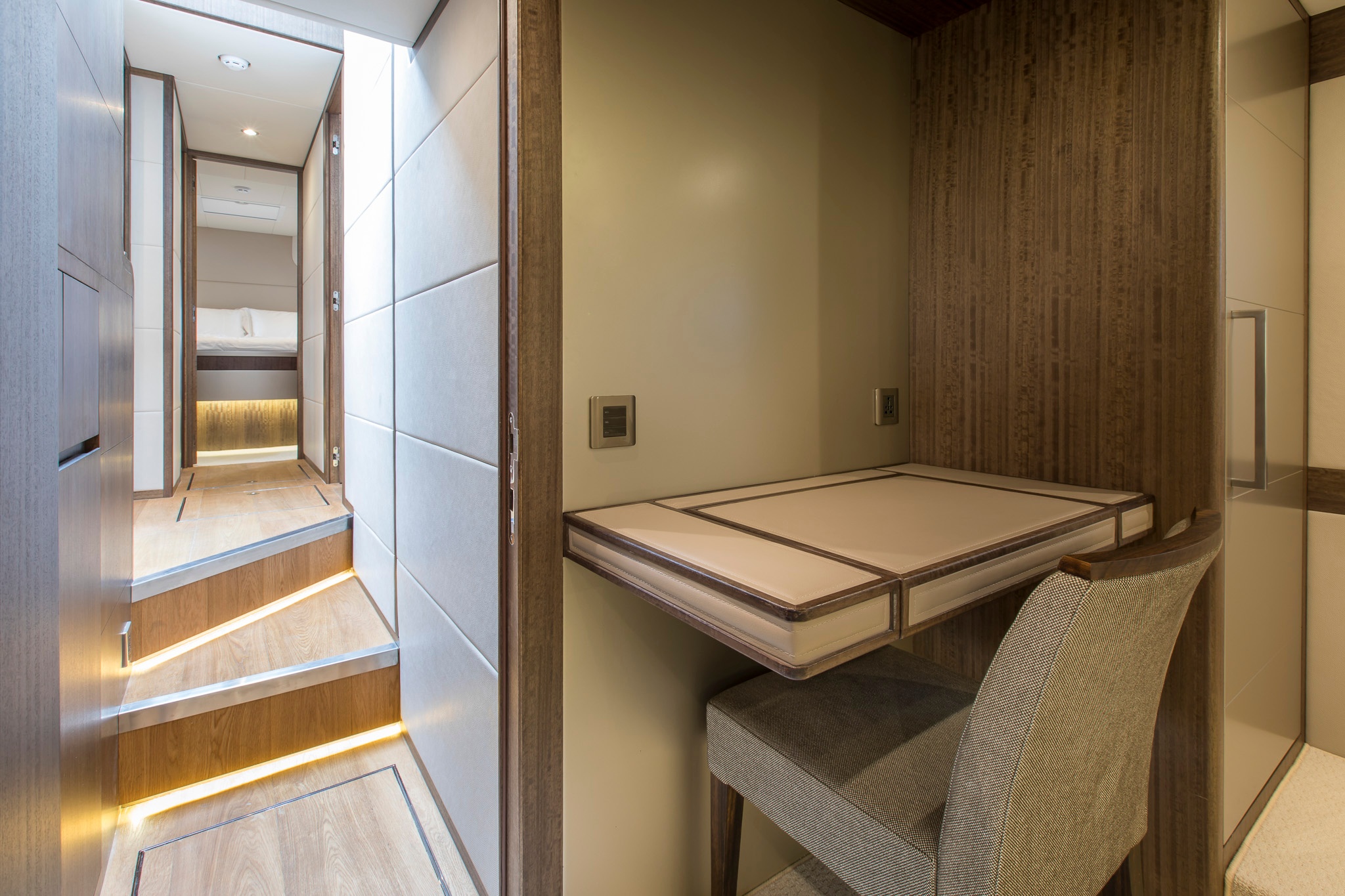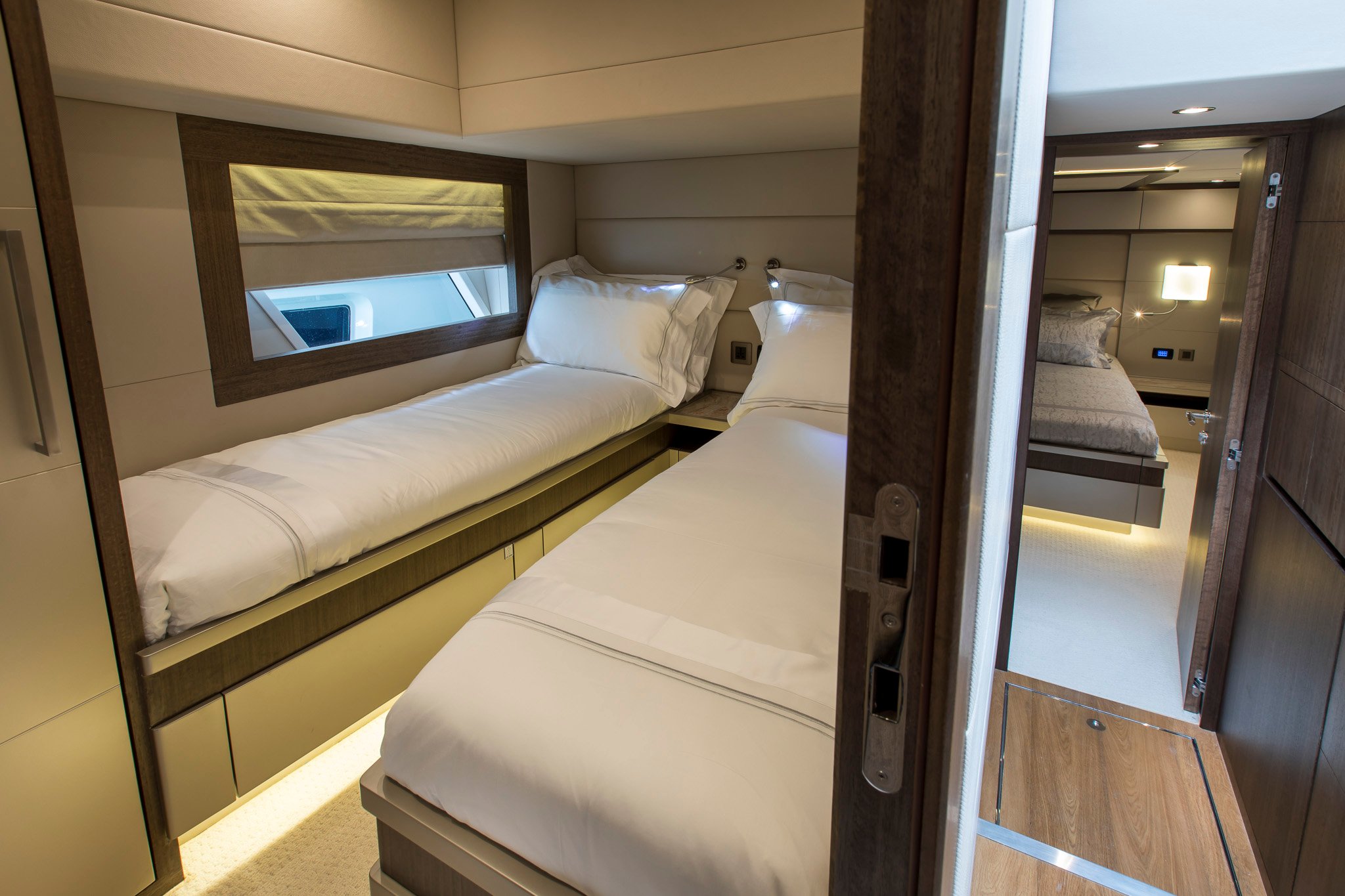 Majesty 62: Facts at a Glance
Length overall: 61 ft 7 in (18.78 m)
Beam: 16 ft 4 in (4.98 m)
Draft: 3 ft 11 in (1.20 m)
Displacement: 35 t approx
Fuel Capacity: 963 US gal (3,646 l)
Fresh water capacity: 150 US gal (568 l)
Grey water capacity: 17.7 US gal (67 l)
Black water capacity: 64.8 US gal (245 l)
Generators: 28 kW, 50 Hz
Engines: 2 x 800 hp
Visit us at the Dubai International Boat show (Gulf Craft Pavilion, Stand# MD-35) from 09-13 Mar 2022 to view the luxurious Majesty lineup and more from Gulf Craft and our brands.
Get exclusive access to the Gulf Craft Pavilion at the DIBS 2022 & book an appointment with our experts for a private viewing session here: https://www.gulfcraftinc.com/dibs2022_registration