The boat & yacht building market has grown exponentially over the past 4 decades. Shipyards throughout the world have thus shown a higher level of globalization going hand in hand with out-sourcing and third-party procurement. In this competitive & diverse market, Gulf Craft remains true to its "MAKE versus BUY" policy with its vertical integration strategies.
When most companies only retain the activities that are essential to the creation of added value and its perception (design, distribution) and outsource manufacturing stages to sub-contractors abroad, we have followed the principle of producing everything in-house since the beginning. While design remains the backbone of the industry, we highlight the fact that we solely concentrate on all production phases directly.
This strategy opens up a vast field of creativity and helps us succeed in our objectives of advanced design of our fleet, segmentation, effective pricing, and product development diversity. Our manufacturing facilities in the UAE enable us to design & custom-build everything from scratch, select certain materials and allow modification as per client's requirements. Additionally, gives us the ability to:
Develop and retain core and essential skill sets.

Control cost, quality, availability.

Reduce dependency assuring regularity of supplies of all the essential & critical materials under one roof

Integrate design and production or service delivery under certain conditions.

Innovate and remain flexible to changes and complete control over all stages in the production or distribution of a product.

Maintain optimum Quality Assurance for our discerning clientele.

Add value through technical skills in design and customer service

Better flow and control of information across the supply chain & production volume
Gulf Craft excels in all areas of manufacturing. Particularly:
Veneer Section – Veneer sheet production, stitching, restoration and maintenance using the traditional stitching methods & machinery. We provide a range of veneer maintenance services including rotary peeling, custom cut or slicing, rift-cut etc using guillotines, splicers and other veneer processing equipment for the outdoor decks, decorative boards, doors, furniture etc.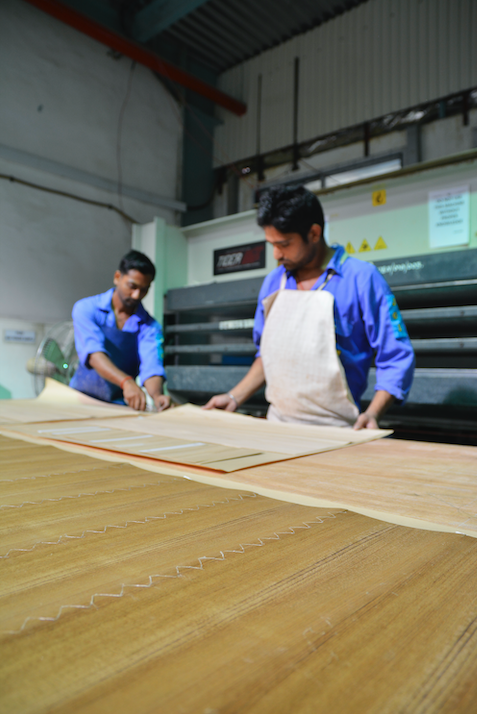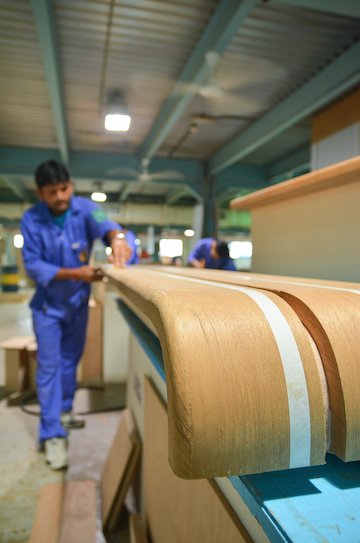 Teak Section – Dedicated team and section to fabricate teak decks, deck replacement, provide deluxe and sustainable flooring solutions.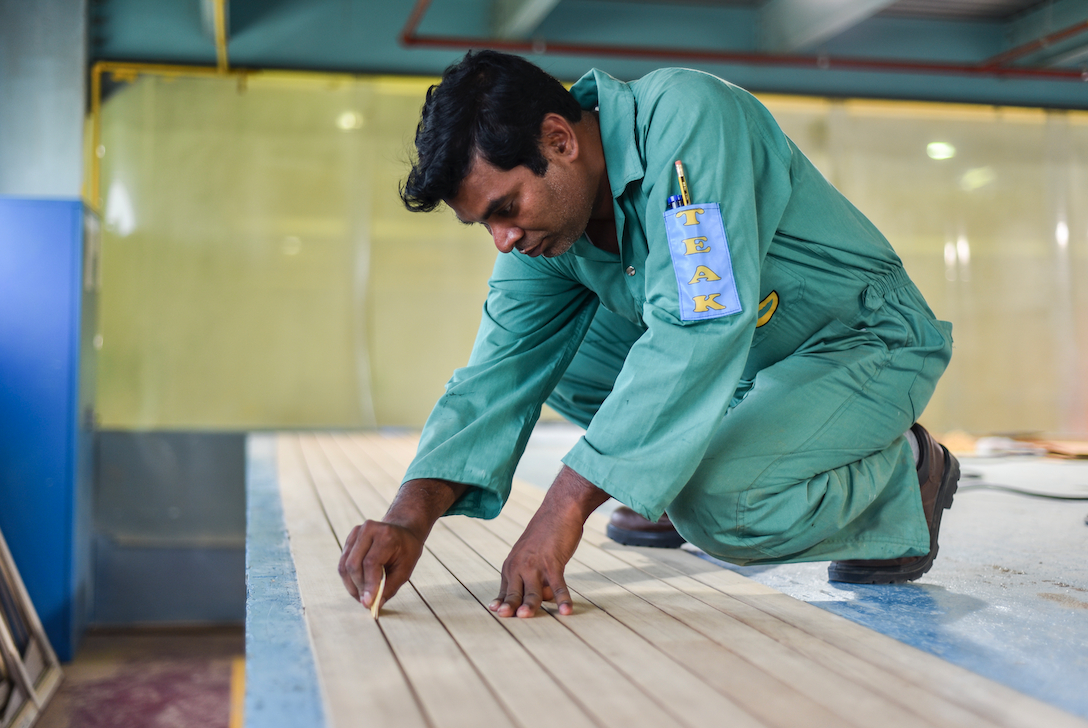 Fabrication – Sophisticated team to fabricate pantograph doors, hatches, cleats, masts, exhaust systems and more.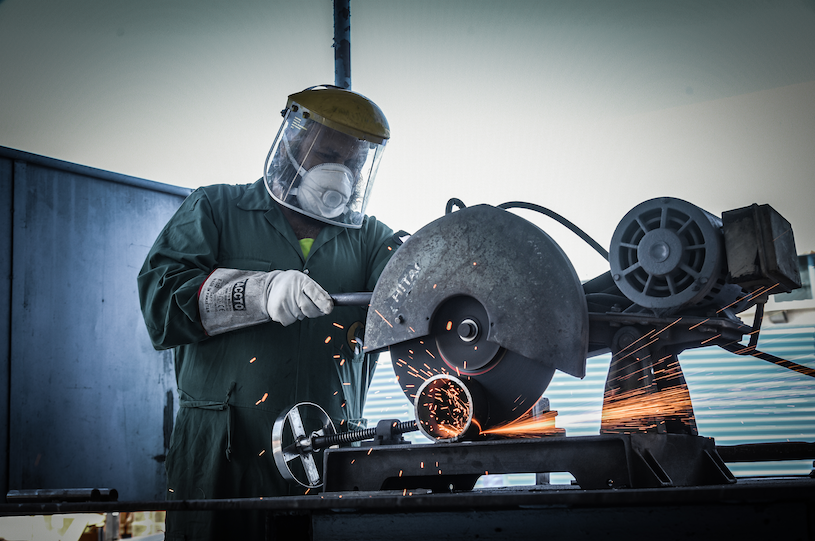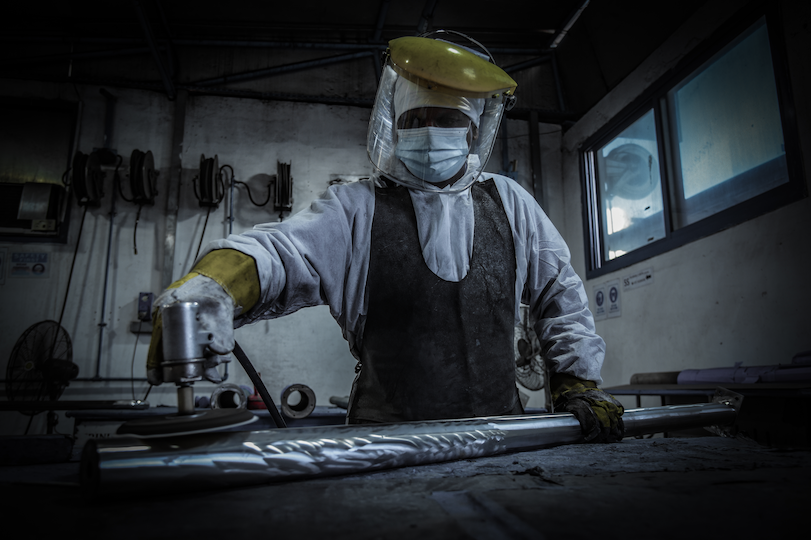 Mock Up – Our experts create sample mockup or the exact real-life replicas of the yacht cabins/staterooms to help our clients experience & make changes or add new features if required.
Vacuum resin infusion - One of the most important processes in modern fiberglass boat construction.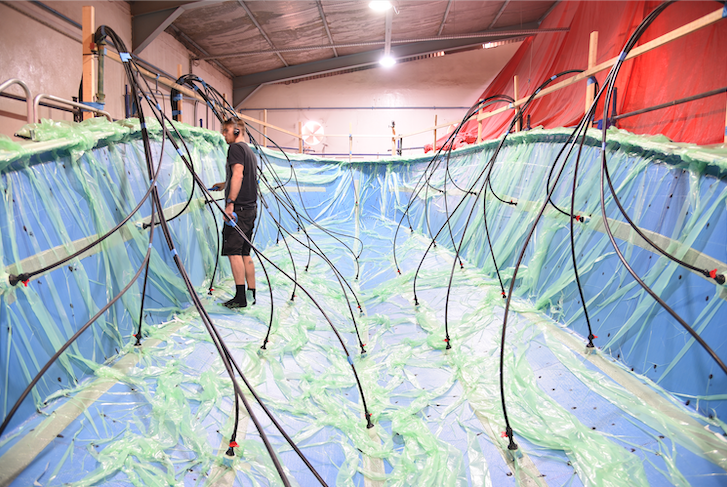 Waterjet Section – Versatility to cut any material, custom shapes and sizes with a professional-grade waterjet cut section for stainless steel, marble, other metal surfaces etc.