Gulf Craft and Drettmann International together at Boot Düsseldorf
Gulf Craft
Dec 12, 2017 8:56:28 AM
Dubai, 11 December 2017 – Gulf Craft and Drettmann International will showcase its Majesty 100 superyacht at Germany's Boat Düsseldorf, the world's largest watersports gathering.
Running from January 20 to 28, the event, known by its German name boot Düsseldorf, attracts a quarter of a million visitors each year, as well as thousands of journalists. "It is an incredibly important fair for us, always giving us valuable market insights and new contacts," said Gulf Craft's Chief Executive Officer, Erwin Bamps. More than 1,800 exhibitors have confirmed their attendance already, and we look forward to mingling with trade and private visitors from many countries and sectors."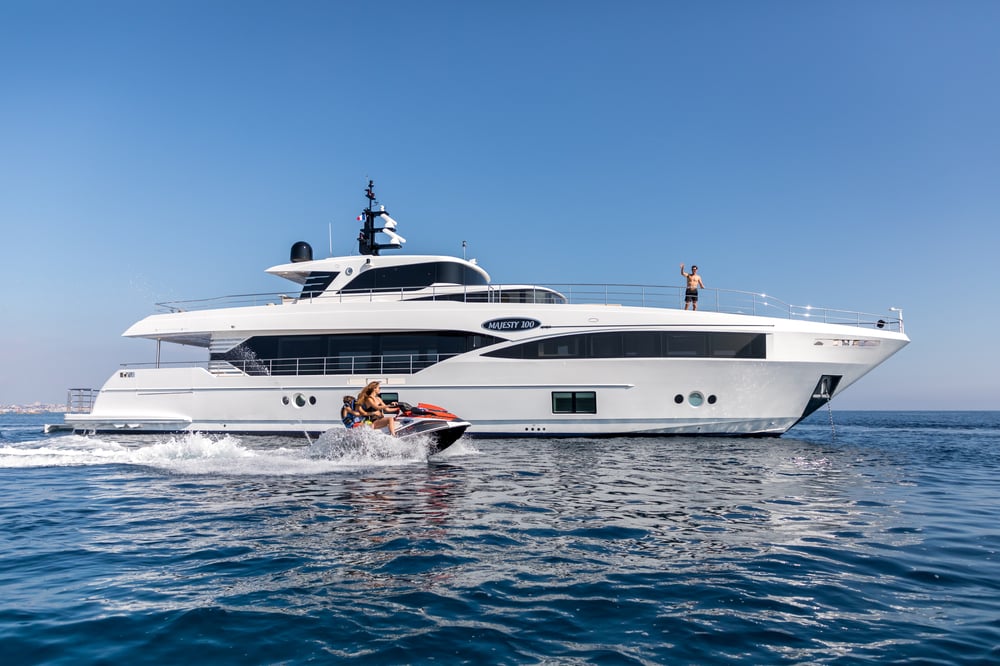 Launched close to five decades ago, Boat Düsseldorf is considered a benchmark for the international boat and water sports industry. Bamps said that as the sector's first main fair of the calendar year, and the last one in the sales cycle, it helps manufacturers schedule production for the upcoming season, especially those that build yachts.
Gulf Craft has chosen to display Majesty 100 in Germany due to the warm response she has already received at major yacht shows worldwide. The latest superyacht model launched by Gulf Craft exemplifies the master craftsmanship and advanced engineering with which the Emirates-based shipyard is synonymous. Considered as an entry-level superyacht in the Majesty Yachts – Superyacht Collection, her 32 meters encompass several spacious relaxation areas including two balconies, a sky lounge, and a generously proportioned raised wheelhouse from which passengers can watch the captain in action.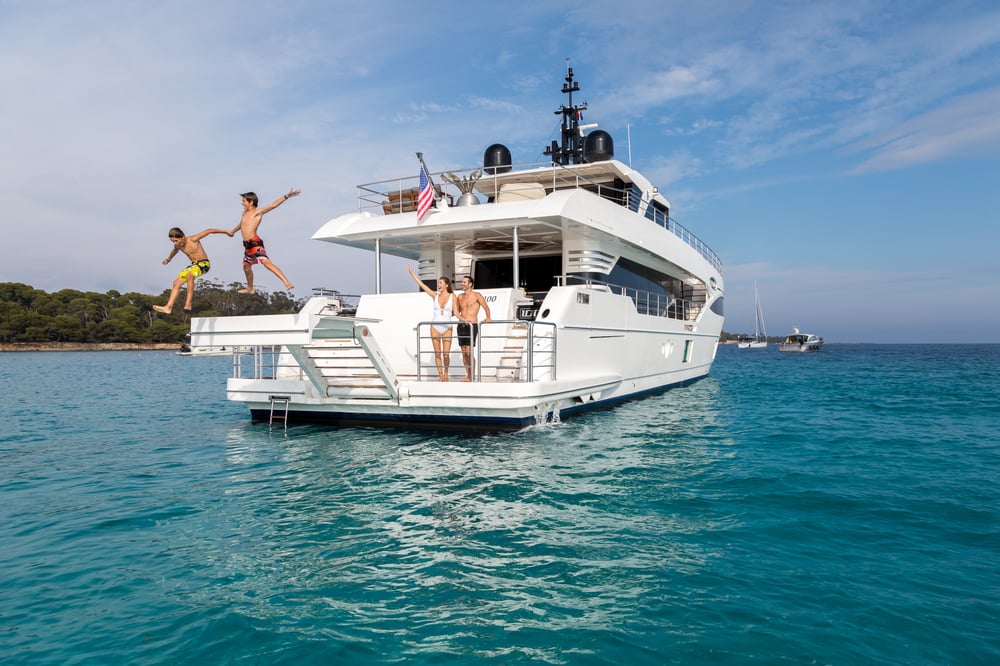 With a cruising range of 1,050 nautical miles, the Majesty 100 can sail at up to 23 knots due to her two powerful 1,900 horsepower MAN engines, while the economy speed of 12.3 knots is impressively efficient. The superyacht's fin stabilizers and V-Drive propulsion offers a smooth, quiet ride, while her sophisticated remote-control steering system makes docking a breeze.
"The Majesty 100 is one of our latest superyachts, and the facilities at the exhibition space enable visitors to see her up close, rather than in a brochure," Bamps added. "She gathered a lot of attention at Cannes Yachting Festival and Monaco Yacht Show earlier this year, so we believe she deserves to continue on her European tour."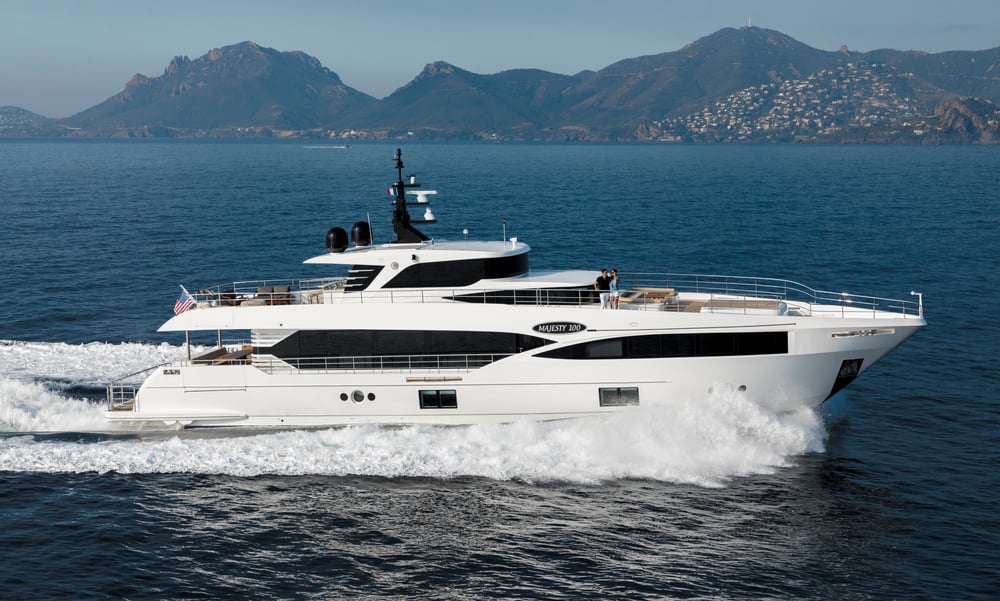 In 2017, Drettmann International expanded its portfolio as the exclusive and experienced sales partner of Gulf Craft's multi-award-winning yachts for Europe, Russia and Ukraine – another important step towards expansion and internationalisation for the Bremen-based company.
"We want to bring our experience gained over several years into the sector, and we enthusiastically look to Gulf Craft because we are impressed by its quality of craftsmanship, as well as the shipyard's capacity to redefine yachting and elevate the standards of onboard luxury," said Albert Drettmann, CEO of Drettmann International GmbH. "On our yachts, you can see, feel and experience something truly special. Every time." Drettmann added.
Coinciding with the show will be the German Superyacht Conference, which covers topics as diverse as design, logistics, tourism, and sustainability. Such summits make the city a magnet for brokers, dealers, and their ultra-wealthy client base, and trade fair organizer Messe Düsseldorf says the biggest exhibitor berths are booked well in advance. "Düsseldorf has exactly the right audience for a superyacht show, and the exhibitors know this purchasing power and appreciate the open-mindedness of this audience for all things new," it said in a statement.
The 49th boot Düsseldorf is from 20 to 28 January, 2018 at Arena-Straße, 40474 Düsseldorf, Germany. Gulf Craft will be located at stand D59 in Hall 6 and the event will run from 10am to 6pm daily. For further information, visit www.boat-duesseldorf.com