Monaco, 26 September 2018- Shortly after its successful participation at the Cannes Yachting Festival, Gulf Craft's Majesty 125 & Majesty 100 sets off on another journey towards the iconic Port Hercules in the principality of Monaco for the 28th edition of the Monaco Yacht Show.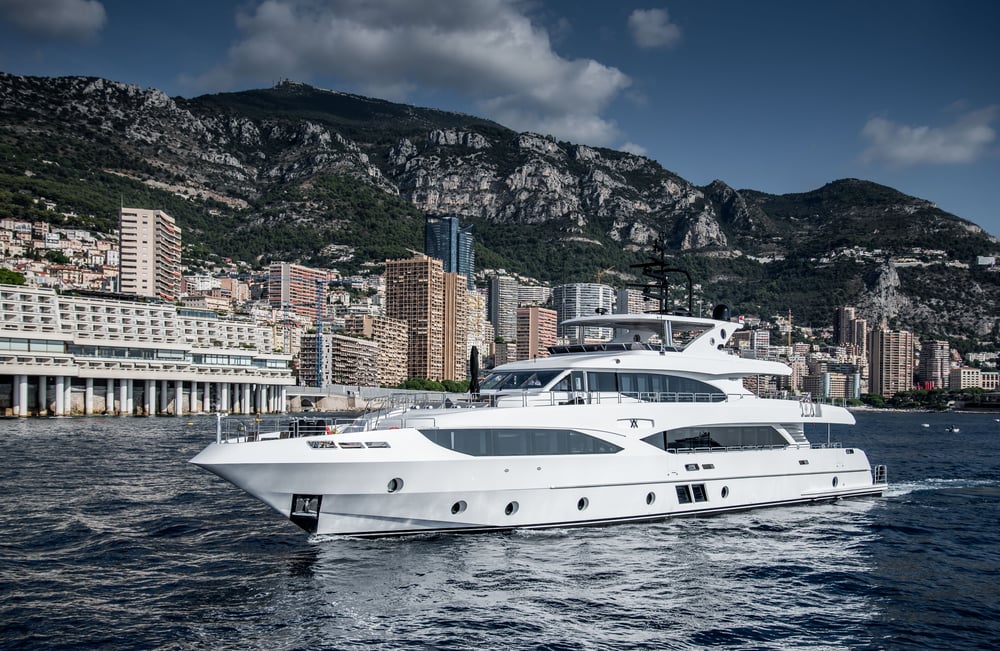 The Majesty 125 M/Y Altavita entering Port Hercules in Monaco
Gulf Craft, together with its official representative for France and Monaco, Aurora Yachts, showcases the Majesty 125 M/Y AltaVita and Majesty 100 M/Y Svetlana at the Quai Chicane berth numbers C21 and C22.
It was an amazing opening day for Gulf Craft at the Monaco Yacht Show with guests from the Cannes Yachting Festival coming to meet us again in Monaco as well as visitors of the principality.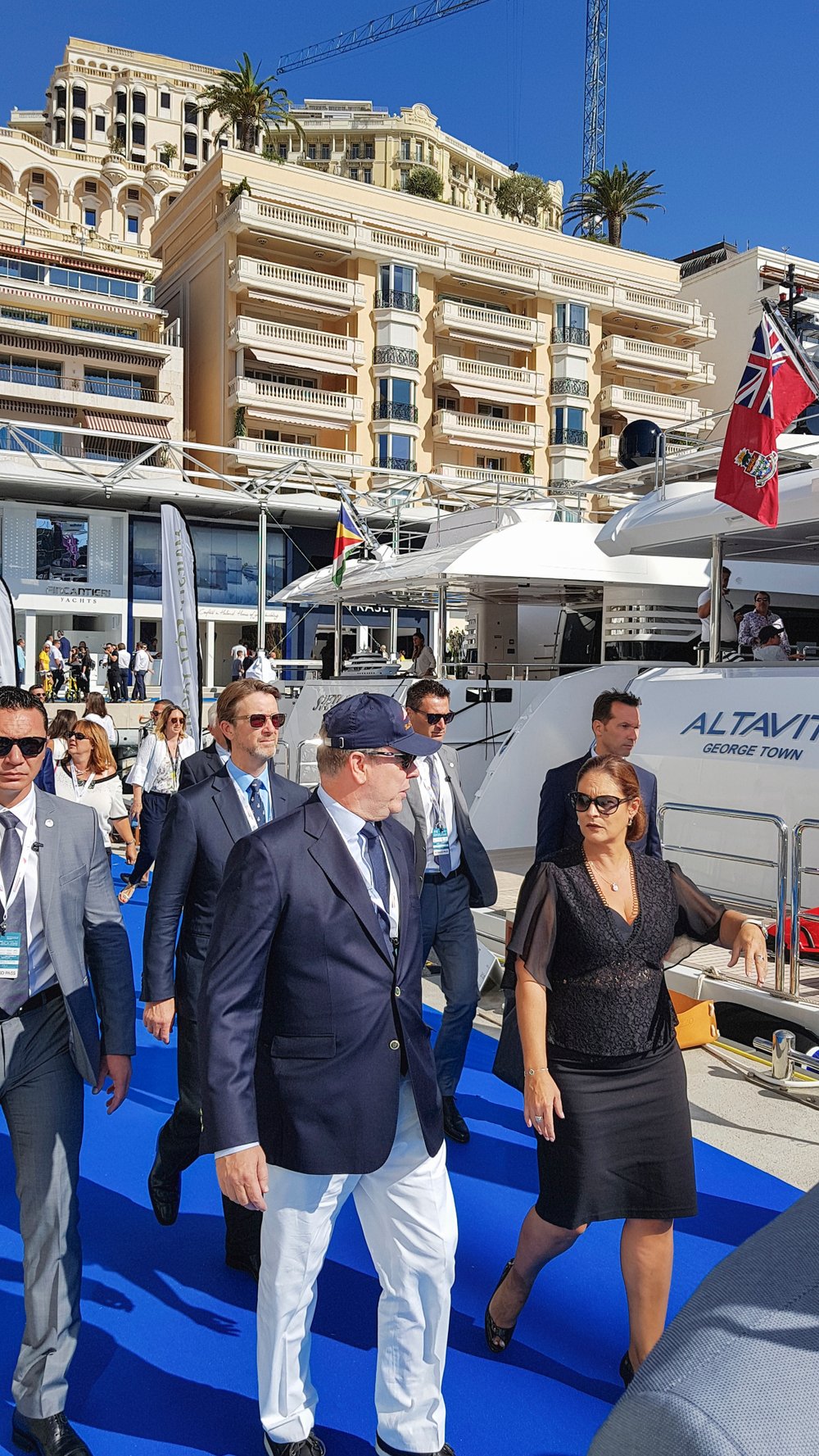 His Serene Highness Prince Albert II of Monaco as he passed by the Gulf Craft superyachts at the Monaco Yacht Show
VIEW these amazing photos captured during the opening day of the Monaco Yacht Show: