We've reached the second half of the Monaco Yacht Show. Guests passing by along Quai Chicane at the Port of Hercules quickly takes notice of Gulf Craft's proudly 'Made-in UAE' superyachts and are amazed by the quality and craftsmanship.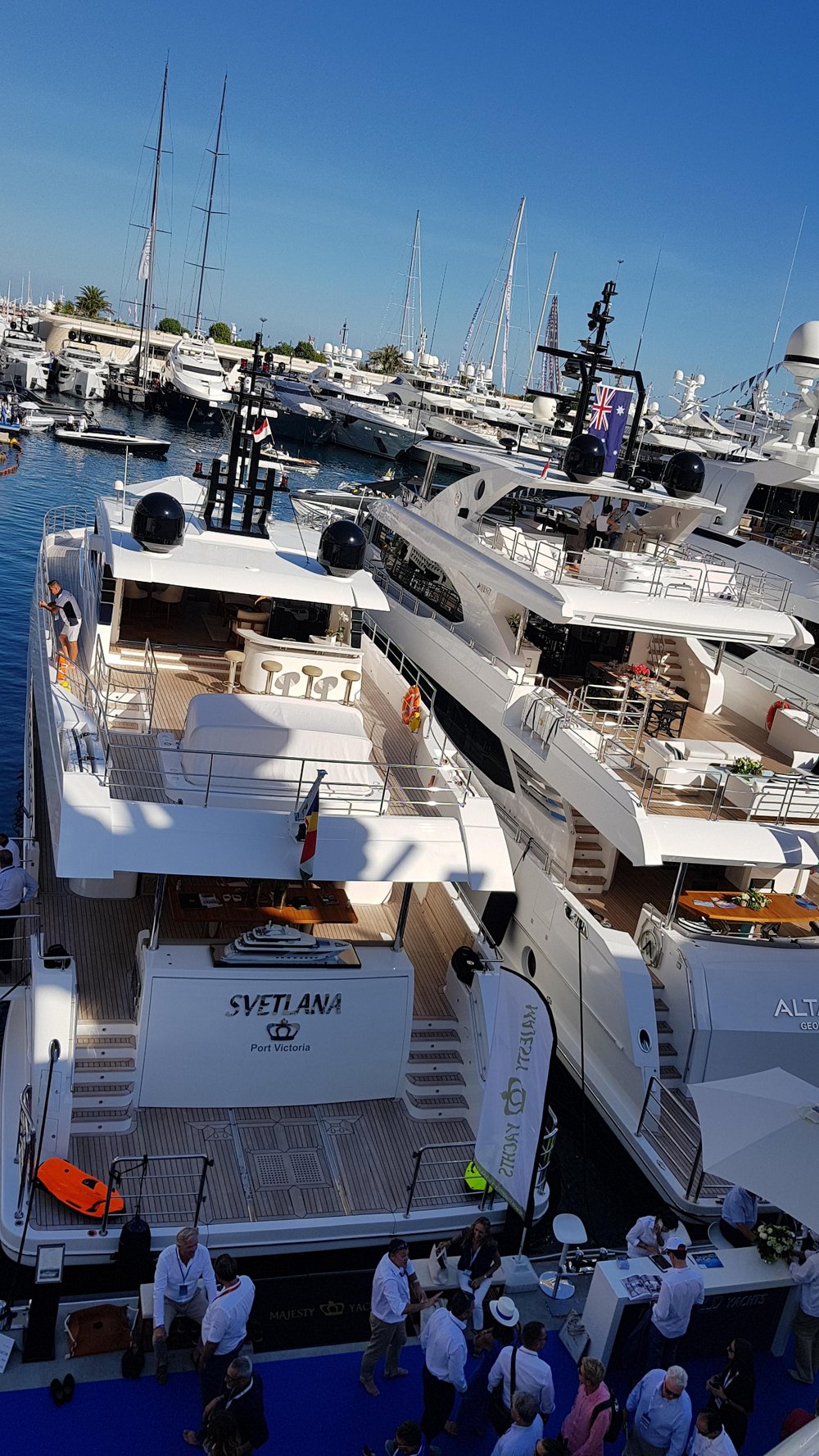 The excitement is increasing here at the show as the famous RAF Red Arrows take to the skies for 20 minutes of non-stop aerobics. This has been organized in conjunction with the Monaco Yacht Show, filling up the air with excitement and fun as they manifest different moves and skills in the sky.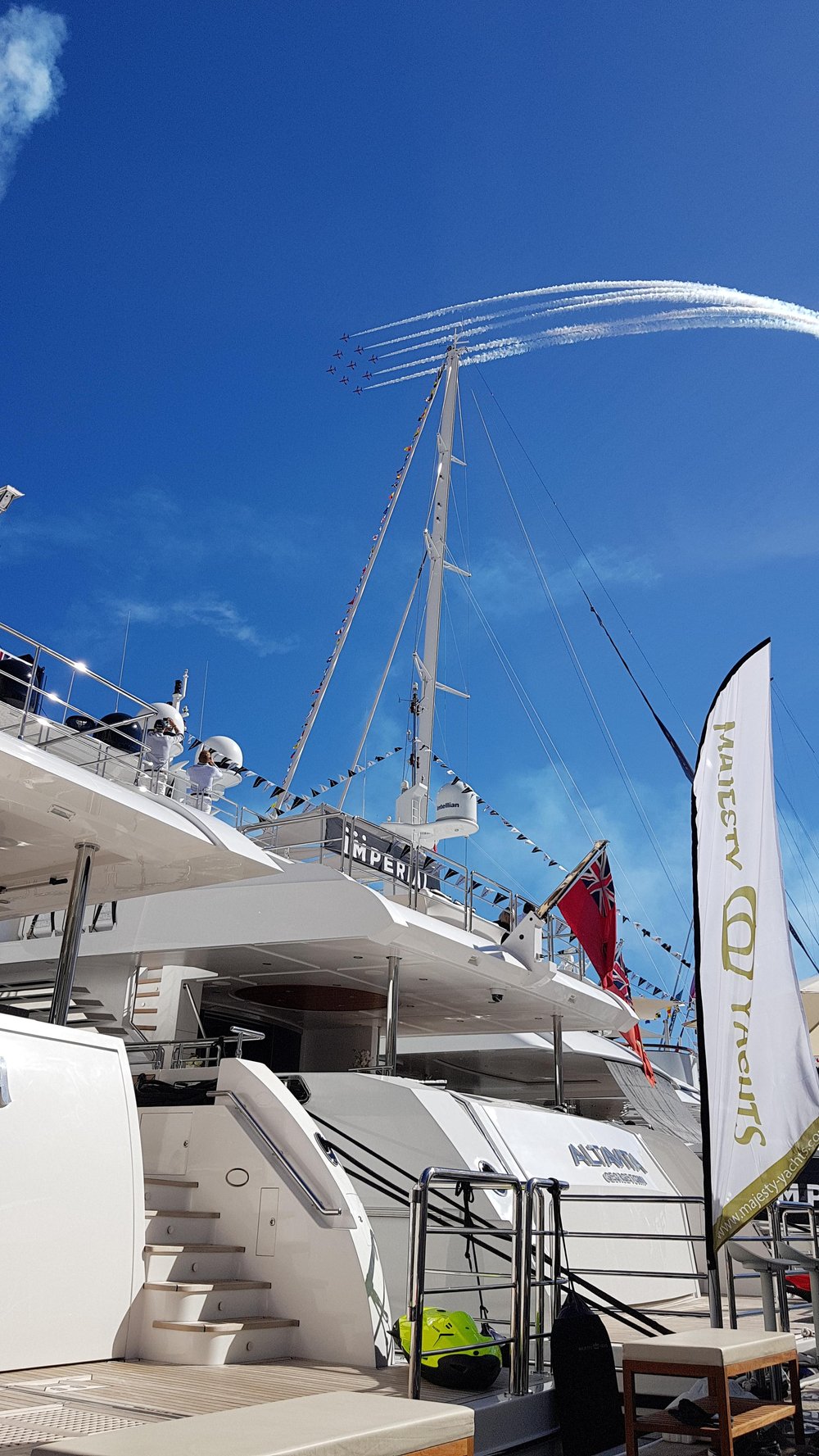 It's never too late to visit and enjoy a tour on board our Majesty 125 and Majesty 100 on display at berths C21 and C22. Our teams from Dubai, Australia, Turkey, Germany and from other parts of Europe will gladly assist you.
CHECK OUT more snaps taken at the Gulf Craft area at the Monaco Yacht Show: