Gulf Craft along with Aurora Yachts, its exclusive Majesty Yachts dealer for France and Monaco, made a mark at the biggest boat show in Europe, as it continued to sail to success at the 6-day event.
One of the most interesting inquiries was when a client requested for to have a larger size model of the Majesty 100, with its sky-lounge deck.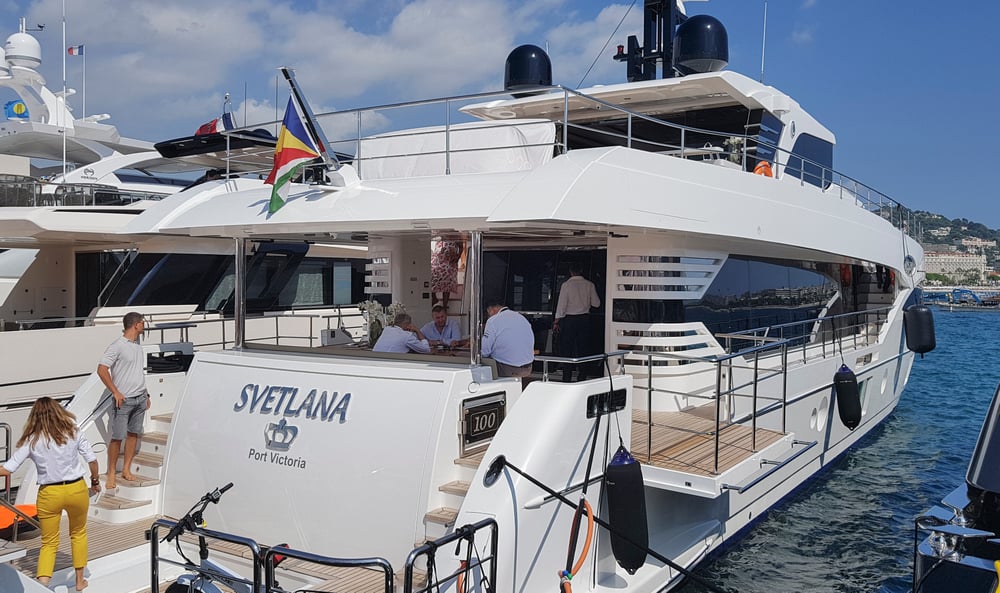 As a flagship brand, Majesty Yachts collection offers clients functionality, performance, world-class standards and seaworthy performance, raising the overall luxury standards of cruising. Both the Majesty 100 M/Y Svetlana with its smart sky-lounge as well as the Majesty 125 M/Y AltaVita attracted attention of potential buyers as it welcomed many inquiries.
The adventurous Nomad Yachts collection designed for seafarers who enjoy long-range exploration with friends and family again evoked a positive response amongst the visitors at Cannes.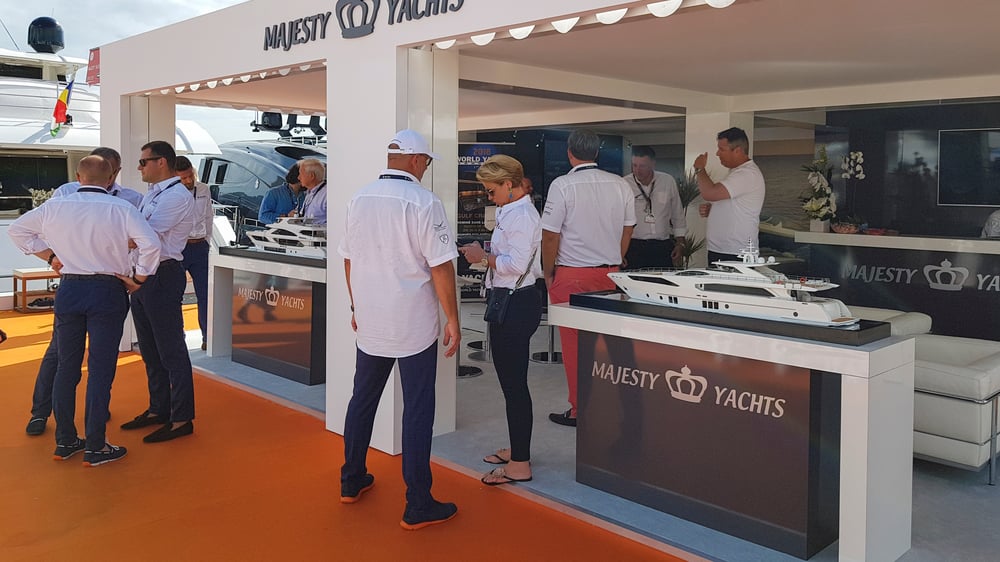 Gulf Craft welcomed over 1000 guests mostly from France, Germany, Russia, Greece, Turkey, Switzerland, USA and Australia to its stand at SYE-235 and the two superyachts. The visitors were fascinated by the well designed, highly customized and richly appointed superyachts.
Certified for charter service anywhere around the globe, M/Y AltaVita has been designed for private getaways and effortless entertainment and sets a benchmark in luxury, elegance and true sophistication. M/Y Svetlana is the result of its owner's wanting the best of both worlds for his new luxury dream project after being highly impressed by the external dimensions of Majesty 100 and the workmanship of the Majesty 110's interiors.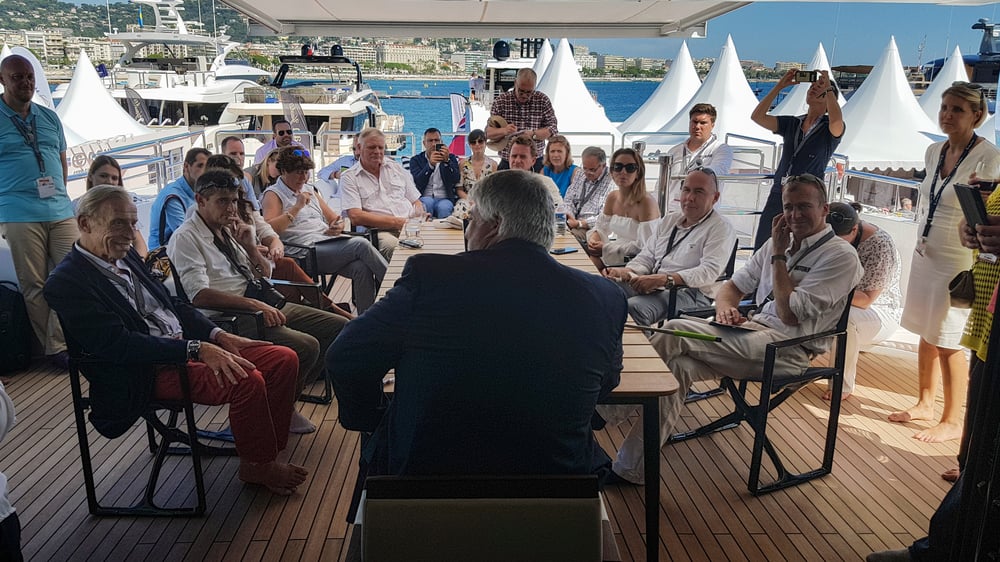 During a press conference held on board of the 40-metre M/Y AltaVita on the first day, over 50 journalists attended as CEO Gregory Yeakle outlined details concerning Gulf Craft's new three-point strategy to drive the company's growth forward, as well as plans for its first flagship megayacht - the Majesty 175.
Here are more photos taken at the Gulf Craft stand during the last 3 days of the Cannes Yachting Festival: