Gulf Craft delivers its first Silvercraft 36 HT to Singapore
Gulf Craft
Oct 8, 2018 9:30:00 PM
Singapore- A very warm welcome in Singapore was awaiting this beautiful boat, the Silvercraft 36 HT. Delivered through Gulf Craft's representative in Singapore, Promarine Yacht Sales, the latest Silvercraft 36 HT features an extra bow seating, latest navigation and entertainment equipment.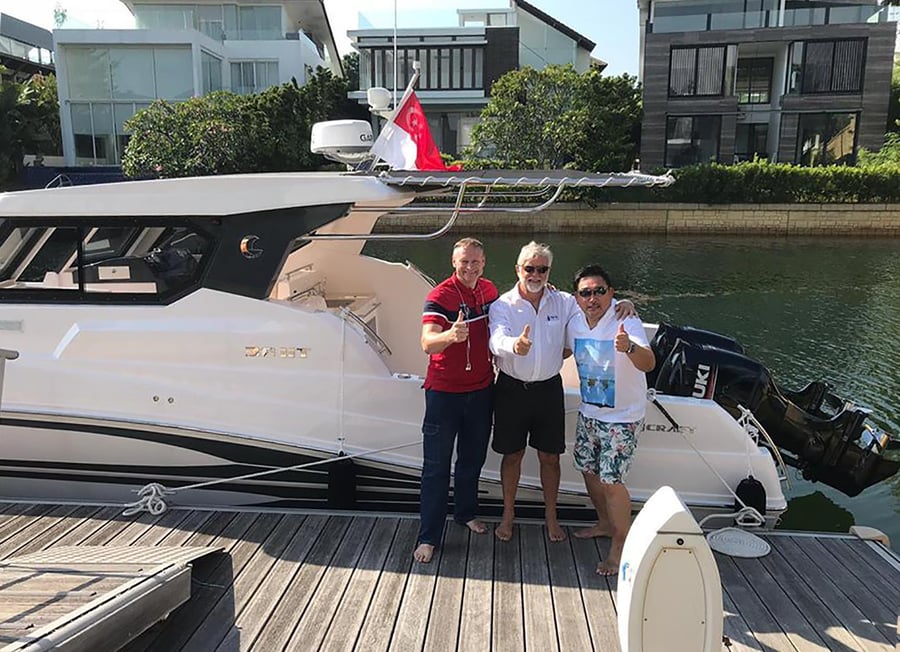 Simon Wood and Alan Pickering of Promarine Yachts together with the happy owner of the Silvercraft 36 HT

The proud owner of the newly-delivered Silvercraft 36 HT has named her 'Kokimaru'. The owner has been searching rigorously for a boat that he can use with his family for a day cruising as well as fishing with friends. The owner takes pride in his work settling only for the best, he applies the same philosophy when he selected the Silvercraft 36 HT over its competition in the same range. He was proud and excited to see the boat in Singapore and was admired by the high standards of quality. The owner wanted to gain experience and knowledge on boating and to spend quality time with his family before upgrading to his next size boat.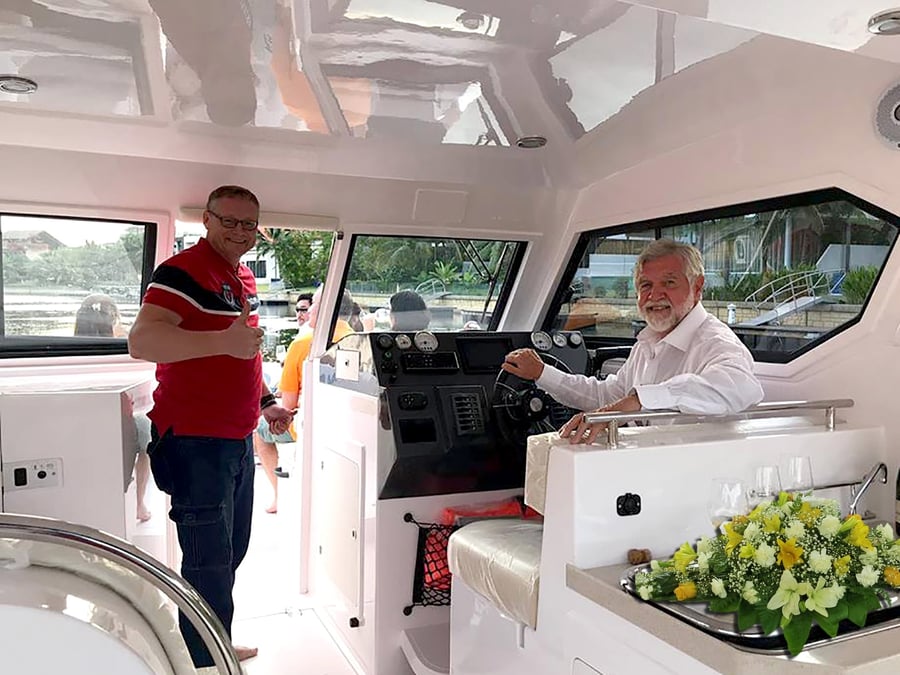 Simon Wood (L) and Alan Pickering (R) of Promarine Yachts
Simon Wood, Sales & Marketing Director of Promarine said 'The reason why the client selected the Silvercraft 36 HT is the amount of space onboard which is perfect for him and his family and even friends- being able to move comfortably around the boat and to have fun as well with plenty of space for fishing. The client said that when buying a boat, it's not about the speed, but about the comfort and the understanding what you want, because you will still get there in the end.