Gulf Craft's megayacht announcement at the Monaco Yacht Show 2016 drew a lot of interest in the press. Ed Slack of Superyacht Business sat down with Gulf Craft Chairman Mohammed AlShaali and CEO Erwin Bamps for an in-depth talk about Gulf Craft's plans of transforming the shipyard in preparation for the production of megayachts.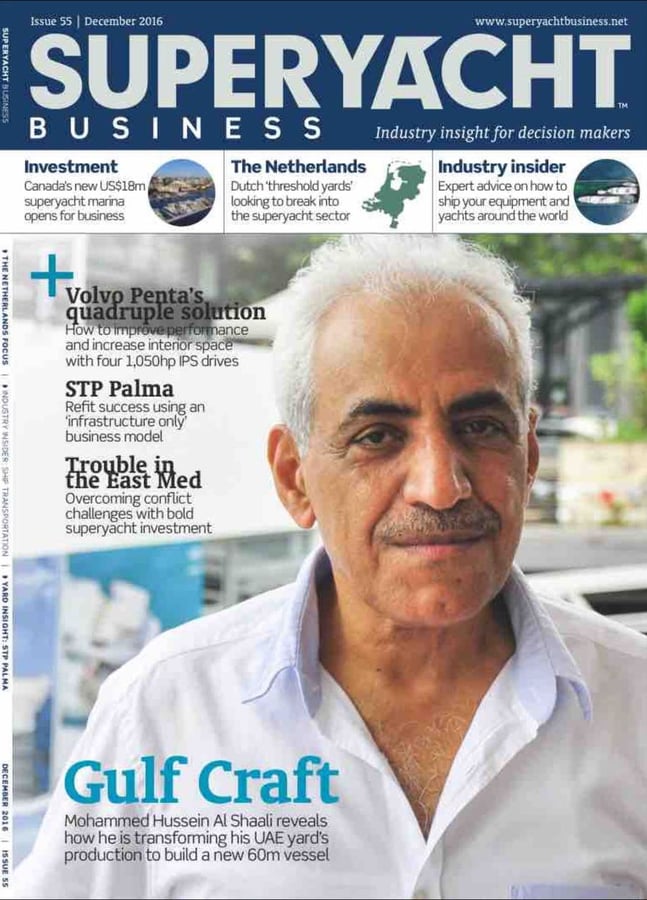 Gulf Craft Chairman, Mohammed Hussein AlShaali on the cover of the December 2016 issue of the Superyacht Business
TO CHECK OUT the full article, click here.