12th April, Singapore - Gulf Craft was still in high spirits at the opening of the Singapore Yacht Show after bagging once again the "Best Asian Yacht Builder" award at the Asia Boating Boating Awards.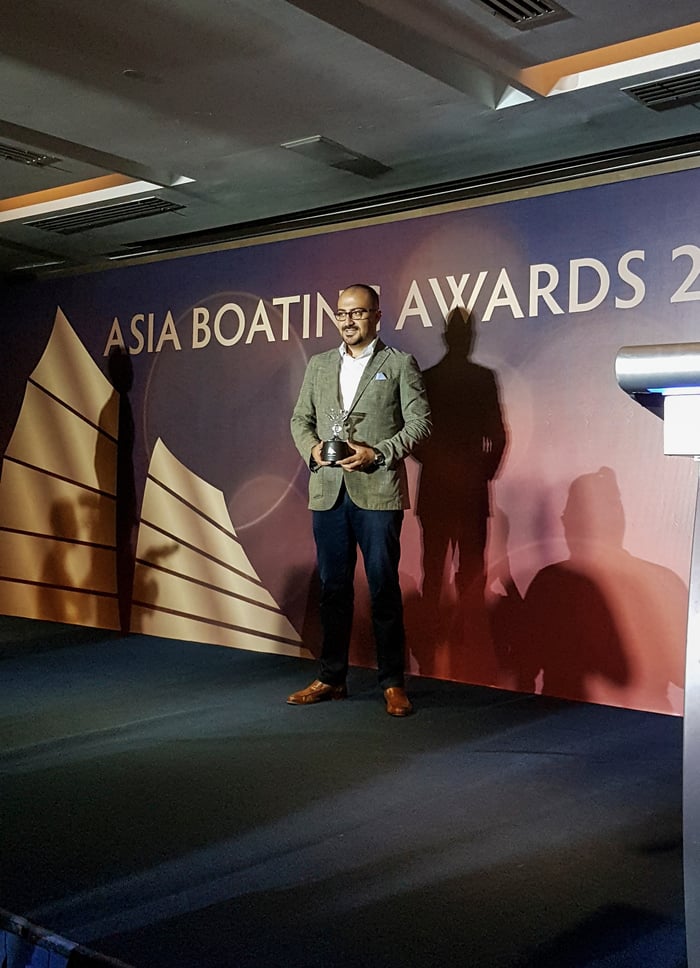 Mahmoud Itani, Marketing & Communications Manager of Gulf Craft received the award on behalf of the company
The annual Asia Boating Awards recognize the best of the maritime industry in Asia and internationally. For three consecutive years, Gulf Craft has held the title of "Best Asia Yacht Builder". The event is held the evening before the opening of the Singapore Yacht Show at the One 15 Marina, Sentosa Cove.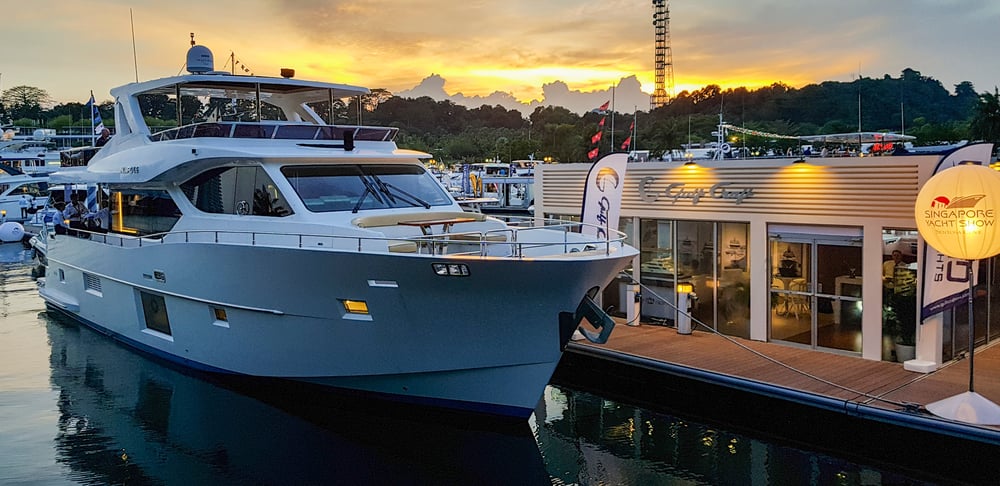 This year, Gulf Craft put on display the Nomad 65, one of the 4 long-range models under its Nomad Yachts series. The Gulf Craft team is joined by its Singapore and Malaysia representatives- Promarine Yacht Sales and Pangkor Marina respectively. The show will run for four days from April 12-15.
Here are some of the day 1 photos taken at the Gulf Craft stand no. A1 at Singapore Yacht Show: