One 15 Marina, Singapore - The Singapore Yacht Show started to pick up during the weekend as seen in the growing number of visitors at the Gulf Craft stand during the second and third day.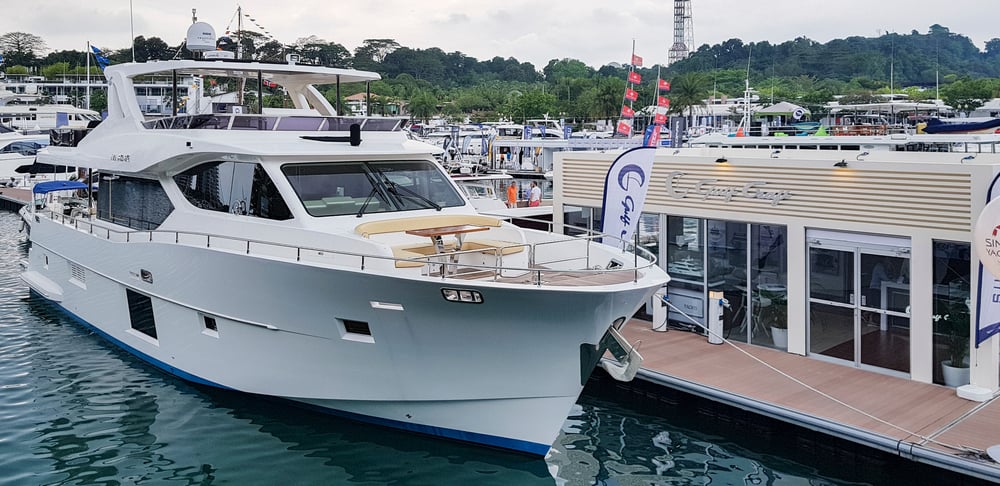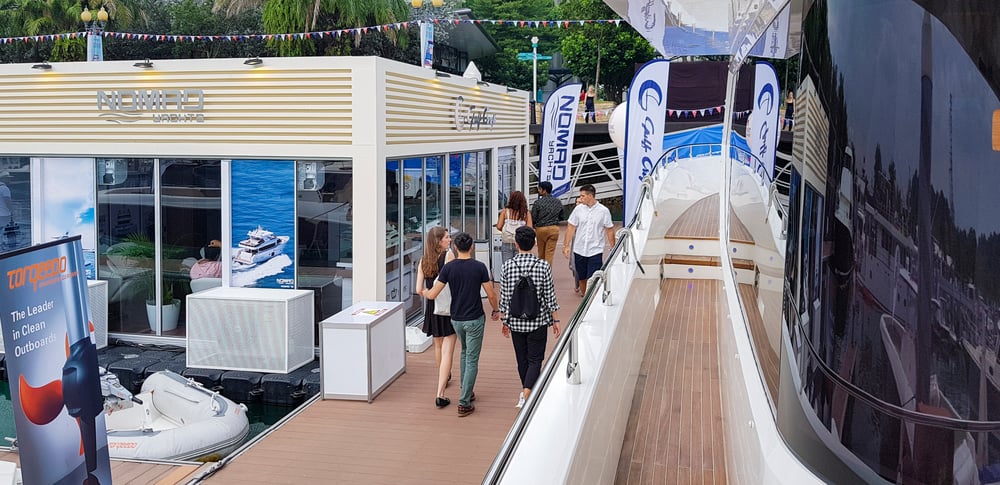 The boat show visitors are treated to an exclusive tour of Gulf Craft's Nomad 65. The Nomad 65 has semi-displacement (hybrid) hull design a type that combines the best of planning and displacement hull configurations to enhance reliability, seaworthiness and stability which is a perfect choice for use in South East Asia.

Information about Gulf Craft and its products are available at stand A1 where our teams from Promarine Yacht Sales and Pangkor Marina are on stand-by to meet & greet with the guests. The 4-day event is held at the famous ONE°15 Marina at the Sentosa Bay in Singapore from April 12-15.
Check out the days 2 and 3 photos of Gulf Craft at the Singapore Yacht Show: