15th December 2015- It was indeed a great experience for Gulf Craft being at the Masters of Luxury fair for the first time at the Amsterdam RAI held from December 10-14. The Masters of LXRY is one of the biggest luxury events in The Netherlands where elite brands and products are combined into one fabulous world-class show.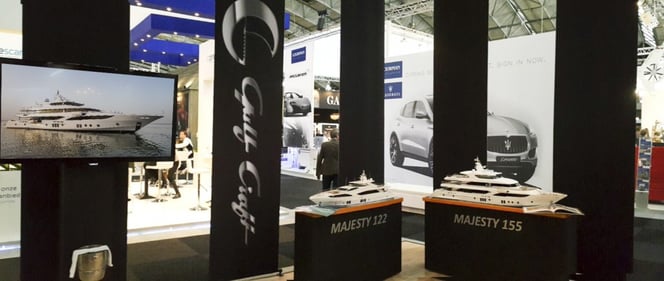 Gulf Craft, together with our BENELUX representative, Ocean's 500, were delighted to have met such a diverse clientele at the show. The luxury show, a unique platform for Gulf Craft, presented a great opportunity to expose the brand and inform the public about Gulf Craft's diverse fleet, unique capabilities and semi-custom approach.
Gulf Craft continues to grow our relationship with the diverse European clientele, with both trade shows and luxury shows such as Masters of Luxury.