Majesty 140 Superyacht Sea Trial Video
Gulf Craft
Mar 27, 2018 5:56:04 PM
Gulf Craft premiered its latest addition to the Majesty Yachts superyacht collection, the Majesty 140, at the 26th edition of the Dubai International Boat Show held at the Dubai Canal in Jumeirah, Dubai.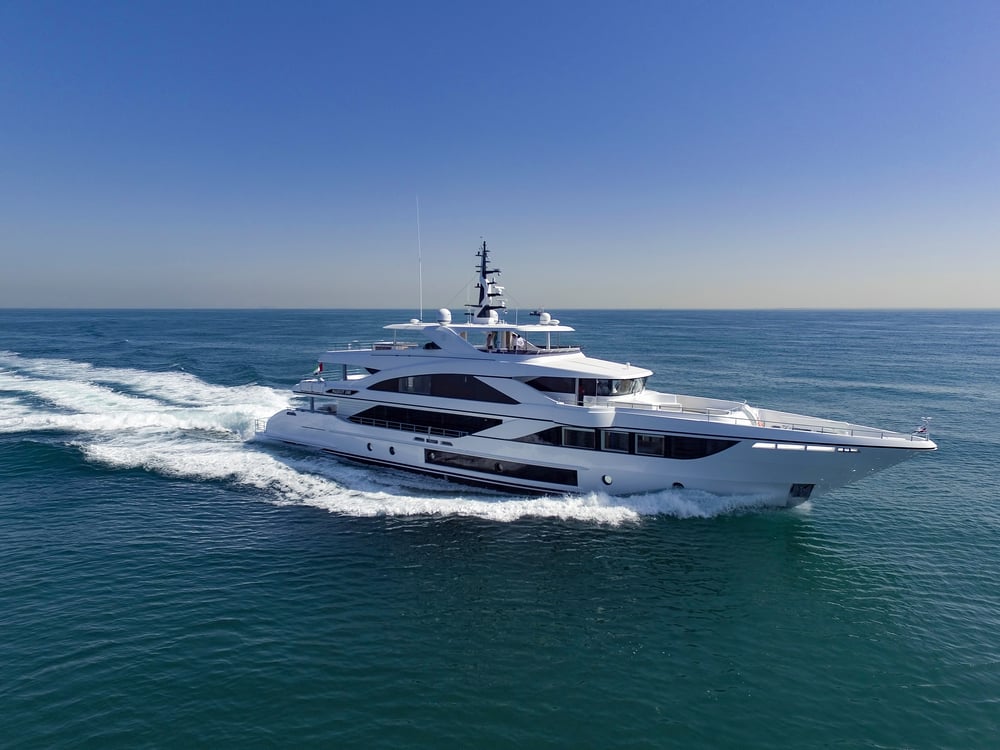 The newly unveiled Majesty 140 is an elegant 140-foot superyacht that offers unrivaled luxury. Its extensive glass side windows allow plenty of sunlight inside and give the guests stunning panoramic views of the seascape around.
The new superyacht features a spacious beachfront deck with balconies on both sides and a main living room finished with the finest Italian wood and leather. The 55 sqm saloon section on the middle floor of the superyacht's upper deck is designed as a private lounge area with a large TV screen for a complete entertainment experience.
The tri-deck superyacht features a richly finished owner's stateroom offering charming views of the outside through its glass facades and an elegant terrace, and comes with an en suite featuring a jacuzzi bathtub. The Majesty 140 additionally has 4 guest staterooms that can accommodate up to 10 people. The rooms are finished in premium wood and has the finest Onyx Costa Blanca marble with crystal door handles. Special care has been taken to ensure the comfort of the crew with three rooms that can accommodate six members in the bow area (front area) and another 2 crew rooms in the aft area (back area). This brings the total number of crew onboard to 9.
The Majesty 140's main helm station is fitted with the latest in navigation and communications technology. It features a unique window design that is a premiere for Gulf Craft with a distinctive negative inclined front glass making this superyacht stand out from its class. Furthermore, two side docking platforms on either side of the yacht assist the captain during docking. Powered by two MTU engines of 2,600 hp each, the yacht can reach a top speed of 20 knots. The Majesty 140 has boasts a Gross Tonnage of 360 tons.

WATCH the new Majesty 140 in action in this amazing sea trial video: