Nomad 75 SUV, one of the models from the Nomad Yacht's latest SUV collection has been designed & developed to offer excellent handling & quality yachting experience.
Nomad's attention to detail is also evident in its pleasant interior. The next-generation of the famed Nomad Yachts, the SUV collection, is a class-leading range of yachts plus its updated features,
technology & sustainable additions such as solar powered equipment make it a top pick, especially if you prioritize the challenging sea conditions.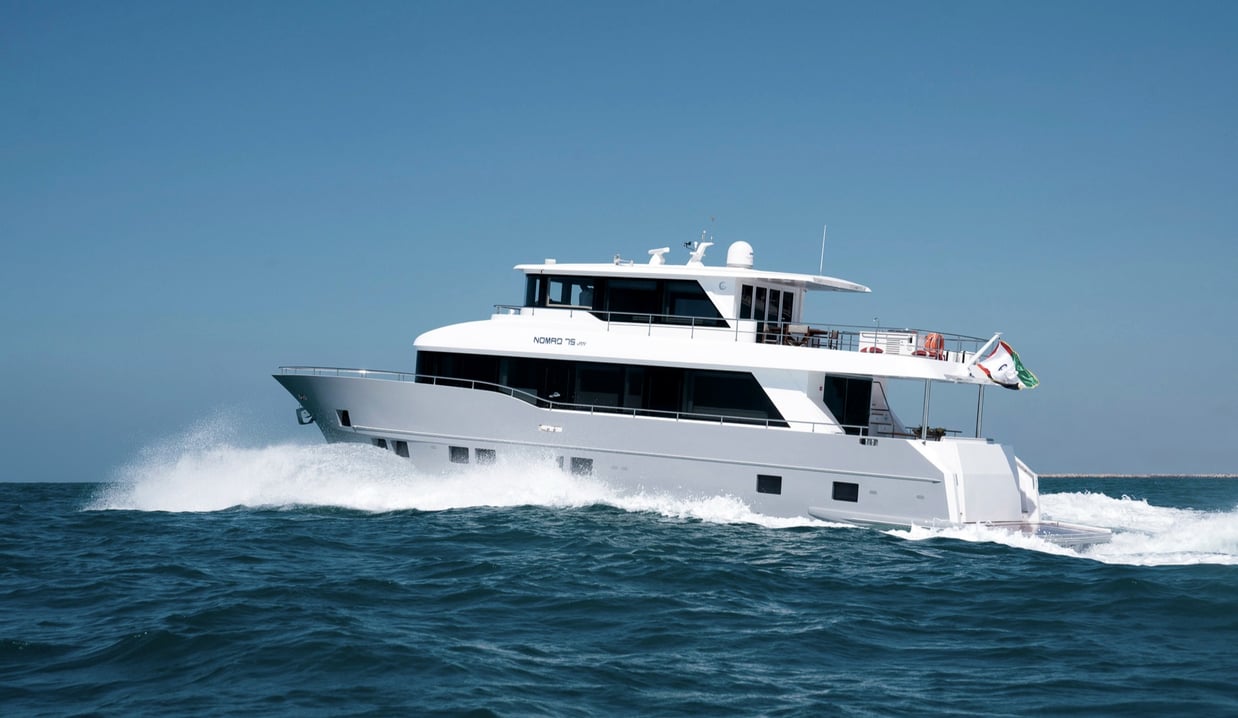 More photos of Nomad 75 SUV: