In Photos: Gulf Craft Family Gathering Celebration
Gulf Craft
Apr 27, 2018 10:00:00 AM
Gulf Craft employees joined together to celebrate the company's 36th anniversary with an annual family gathering at the Majesty Yachts and Nomad Yachts shipyard in Umm Al Quwain. The event started with a sports event with 2 competing teams playing for the 1st and 2nd place titles. After the game, a gala dinner was set-up at the marina area of the shipyard with a total seating area of more than 1,200. Children were entertained at their very own kids corner with bouncy castle, face painting and arts and crafts activities.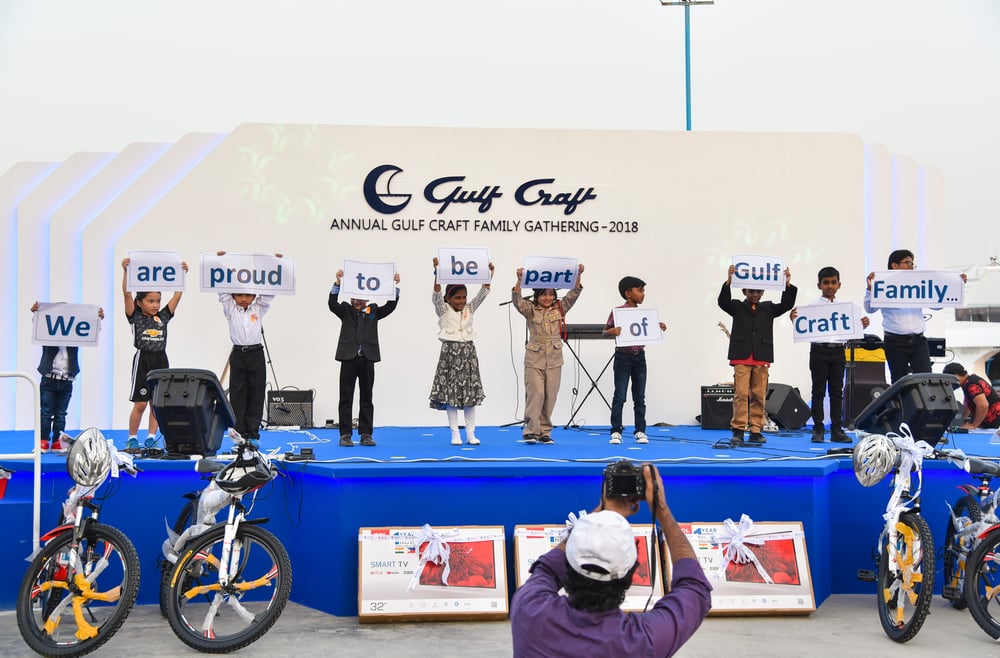 The program started with a short opening remark from Gulf Craft CEO, Erwin Bamps followed by a very touching presentation from the children of Gulf Craft employees. The kids wearing costumes of who they wanted to be when they grew up carried small individual placards which read, "We are proud to be part of the Gulf Craft family." Gulf Craft was indeed a family comprised of expats from all over the globe in a diverse working environment.
Evening entertainment not only included the talent show where Gulf Craft employees showed off their drawing, singing, and dancing skills but also Bollywood dance performers from Dubai. In the second half of the program, Executive Management Officer, Abeer Alshaali introduced Mohammed Alshaali, Chairman of Gulf Craft. Alshaali addressed all Gulf Craft employees with a message of continuous dedication in achieving the mission and vision of the company.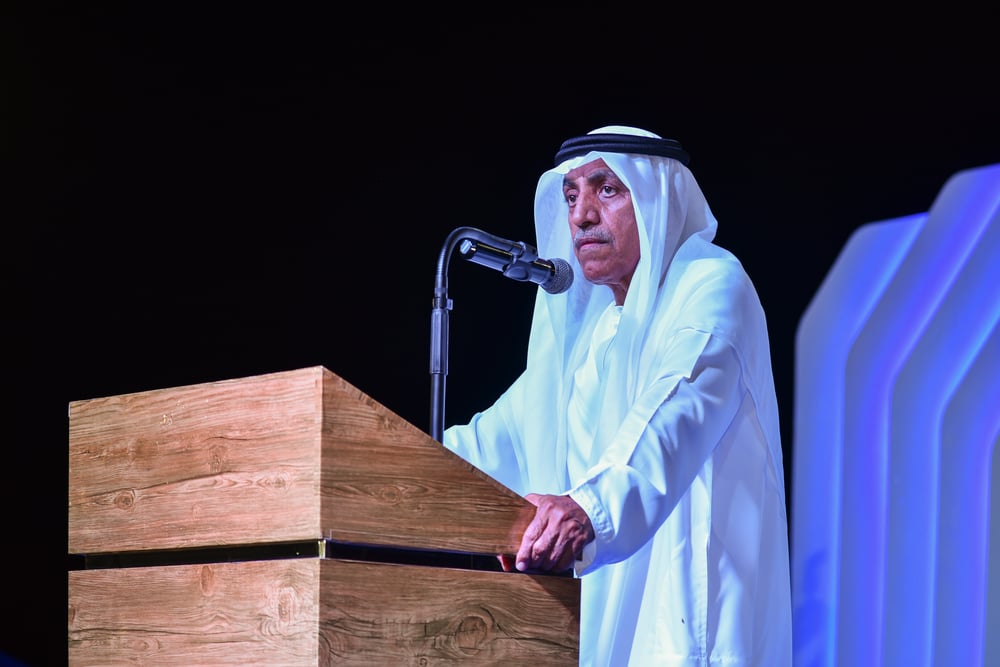 Mohammed Alshaali, Chairman of Gulf Craft
This year, Gulf Craft Chairman Mohammed Alshaali selected five of the best employees for his annual "Chairman's Award" and has also given a Special Recognition Award to the Accounts Team for doing exemplary work. Prizes for sports winners and talent competition were also awarded at the event. Raffle draw winners were also drawn during the event with prizes varying from foldable bicycles, smart LED TVs, tablets and smartphones.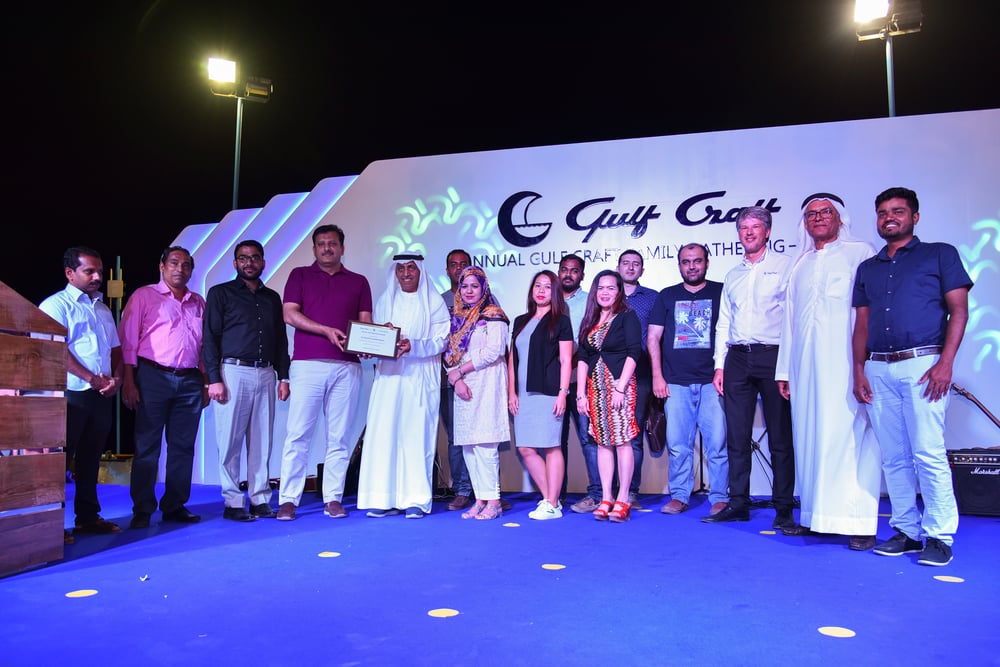 Mohammed Alshaali with the Accounts Team who were presented with a Special Recognition Award for their dedication and excellent work
Here are more highlights in photos of the Gulf Craft Family Gathering event: