The superyacht Majesty 100 gains worldwide momentum
Gulf Craft
Mar 8, 2019 8:00:51 PM
Drettmann International, Gulf Craft's dealer for Majesty Yachts in Europe (except France & Monaco), Ukraine and Russia, has recently announced the sale of a new Majesty 100 superyacht which will be owned jointly by two Russian families. The special ownership brings together an experienced yachting veteran and a family new to yachting.
The new superyacht will take a year to be built and will be berthed eventually in the Mediterranean.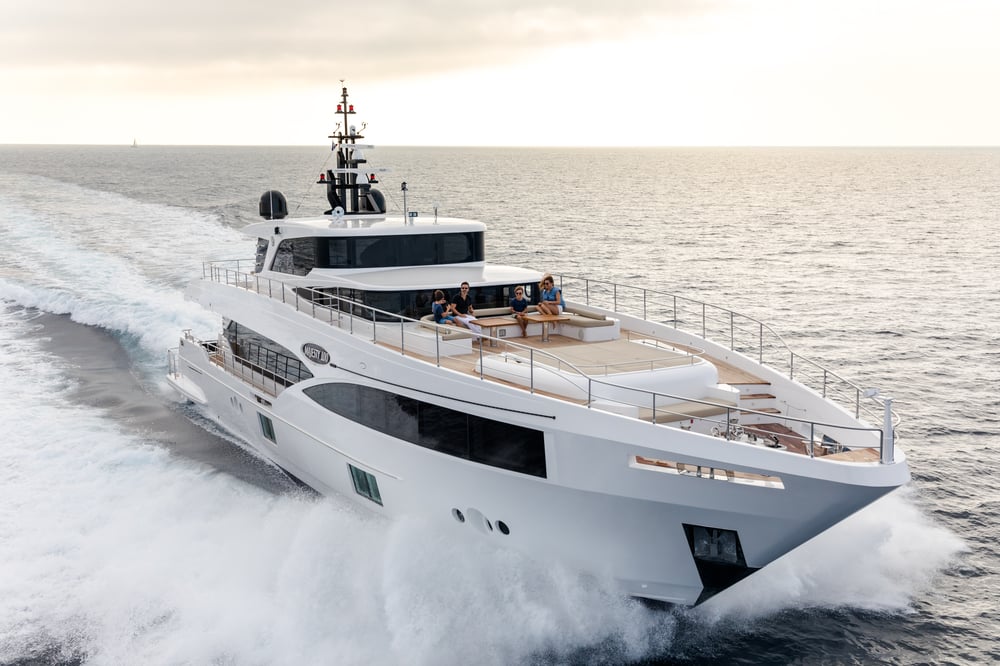 Since its launch at the 2017 Dubai International Boat Show, the internationally acclaimed, award-winning Majesty 100 has witnessed world-wide sales success. The public has indeed recognized this high-quality superyacht that offers exceptional characteristics and value.
This superyacht will feature folding balconies on both sides of the yacht and floor-to-ceiling glazing in the main deck saloon. A sky-lounge on the upper deck, will allow the owners to use the yacht in almost any climate and enjoy unparalleled open views of the sea. Furthermore, the new Majesty 100 will have a tenderlift at the aft of the vessel and will be equipped with zero-speed fin stabilizers.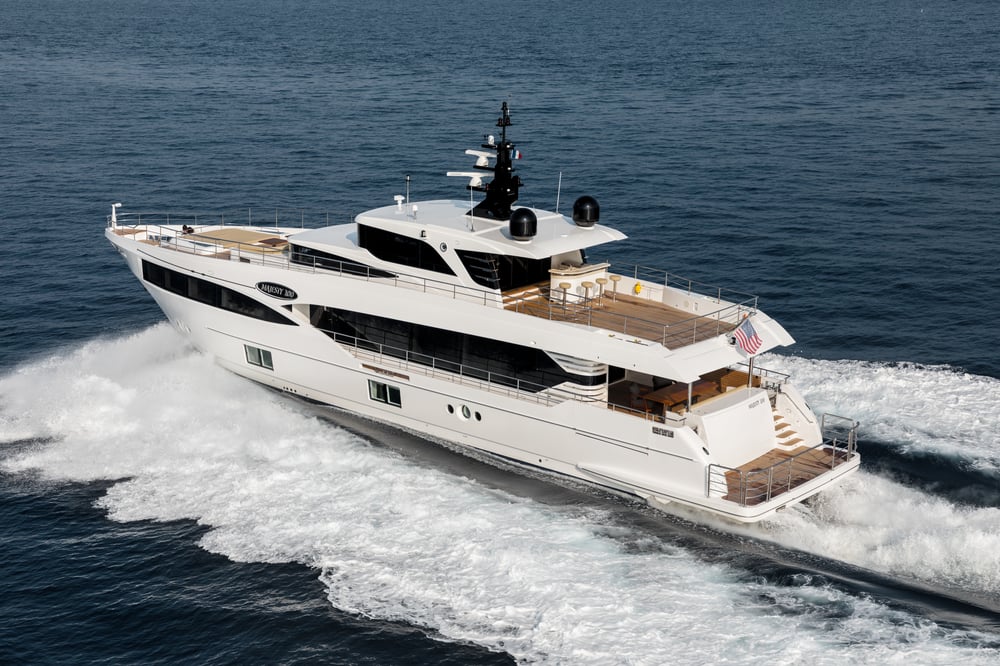 Power will come from 1,900hp twin MAN engines propelling to a top speed of more than 20 knots. When trimmed back to an economical speed of 12 knots, the superyacht will cover a cruising range of 1,500 nautical miles.
"The Majesty 100 provides supreme luxury and comfort, with class leading space utilization, one of the reasons for its unparalleled comfort. We are constantly developing our range and models to increase customer satisfaction, exceed expectations and deliver a superyacht that realizes the owner's long-awaited dream," commented Gregory Yeakle, Chief Executive Officer of Gulf Craft.
After a strong launch and deliveries, success continues with four Majesty 100's currently under construction, with delivery dates that extend up to 2021.