Check out the new product video of the Nomad 55 which is now live at the Gulf Craft Youtube channel.
Merging timeless interior design with advanced engineering, the Nomad 55 is all about the journey, rather than the destination, promising holidaymakers a memorable escape from the ordinary through its onboard luxury and first-class comfort.
Featuring a beautifully adorned main saloon, a fully-equipped and exceptionally large galley, four spacious guest cabins, three bathrooms, and a crew cabin for two crew, the Nomad 55 takes the five-star experience into the midst of the ocean. Passengers aboard this yacht can enjoy breathtaking views from the yacht's two electric balconies, or dine on the yacht's notably spacious fly-bridge while watching the sun set into the world's luminescent waters.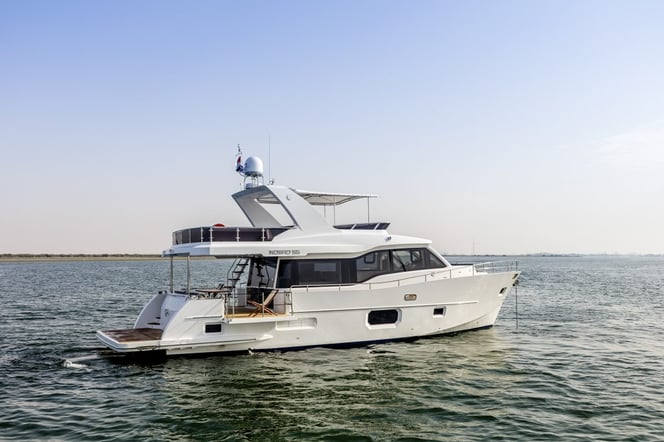 Similar to its sistership the Nomad 65, the Nomad 55 emanates world-class engineering from the inside-out, with a hybrid hull designed by celebrated British yacht designer Andrew Wolstenholme. Reaching speeds of up to 25 knots using twin 690 hp engines, this yacht can travel long distances without having to make frequent fuel stops, allowing its passengers to enjoy an uninterrupted cruising experience.
---
LIKE us on Facebook | FOLLOW us on Twitter | FOLLOW us on Instagram