Gulf Craft's largest superyacht, Majesty 155, has been shortlisted in the 2016 CEDIA Awards in the "Best Yacht Installation" category through its A/V entertainment systems provider, Archimedia.
At last year's CEDIA Awards, Archimedia also bagged the same award for the Majesty 122, which won the 'Best Yacht Installation', which celebrated excellence in home technology design, installation, and integration across Europe, the Middle East, and Africa.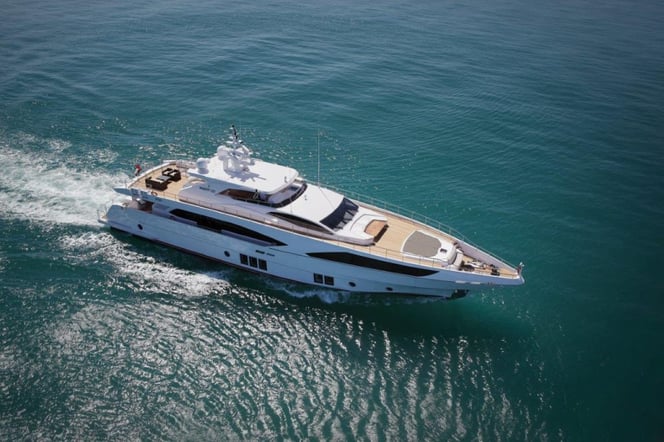 About Archimedia
Archimedia was established in 2003 based upon a shared vision: to integrate premium quality home entertainment systems within residential spaces, maximize the potential of available technology to enhance the audio-visual experience, and enable automation within the home. Potential customers are able to sample our product lines via a network of showrooms: branches are currently trading
in Dubai, Cairo, Riyadh, Casablanca and Beirut, with further expansion to follow both in the Middle East and elsewhere, widening the availability of Archimedia's technical expertise.
About CEDIA Awards
Established in 2006, this prestigious awards celebrate excellence in home technology design, installation and integration across the EMEA region (the UK, Europe, Africa, the CIS, the Middle East, India and Pakistan). Setting the standard for industry professionals across CEDIA EMEA, these stunning projects are the crème de la crème of smart home installations.
---
LIKE us on Facebook | FOLLOW us on Twitter | FOLLOW us on Instagram