2nd Aug 2016- Gulf Craft in cooperation with its Australia counterpart, Australian Superyachts, wrapped up another successful participation at the Sydney Boat Show. Debuting at this year's show is the Nomad 65, a popular model in the Nomad Yachts series of Gulf Craft.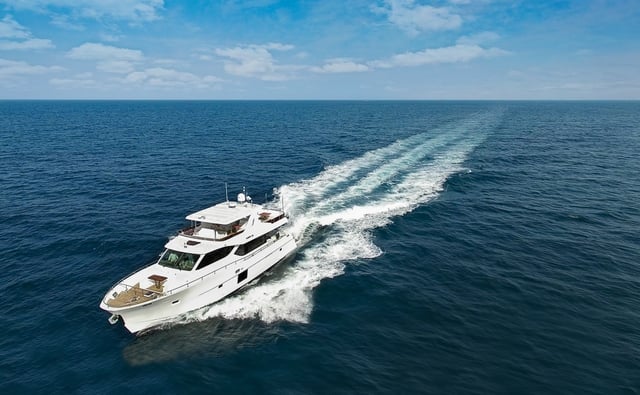 Gulf Craft Sales Manager, Notis Menelaou said "I'm very impressed with the Sydney International Boat Show this year. It's clear that the Nomad 65 has been a great success and well appreciated by the Australian market. I am looking forward to the Sydney International Boat Show next year, hopefully, Gulf Craft and Australian Superyachts can expand our fleet on display and increase our presence at show."
"We have been overwhelmed with the positive response to the Nomad Yachts arrival in Australia and we are convinced this explorer yacht range is ideally suited to Australian clients. It offers direct alternatives to other more traditional homegrown vessels, offering increased volume, stability, comfort, and live aboard amenities.", added Capt. Richard Morris, Managing Director of Australian Superyachts.
Photo gallery of Gulf Craft at the Sydney International Boat Show:
Save
Save
Save
Save
Save
Save
Save
Save
Save