The 45th edition of the Cannes Yachting Festival (Festival de la Plaisance), the first prominent yacht show of the European boat show season is just a couple of weeks away. Gulf Craft is all set to present the yachting aficionados with two of its superyachts - the youngest tri-deck in the Majesty Yachts portfolio – the Majesty 120 and the class-leading Majesty 100.
The selection of both yachts is reflective of the great reception that the Majesty 120 received at her global premiere in DIBS and the shipyard's growing confidence with Majesty 100's chartering appeal and time-tested trendsetting design.
As Gulf Craft celebrates its 40th anniversary this year, participation in the esteemed European shows reinforces Gulf Craft's positioning as a builder for a global audience. The luxury yachting brand has become synonymous with ageless innovative designs and an uncompromising commitment to value, safety, and reliability. Cannes serves as the prestigious global stage for the unveilings of our newest launches, our largest opportunity to make a deservedly lasting impression on the industry.
Majesty 120
Announced at the Monaco Yacht Show 2019, the Majesty 120 made its official debut at the 2022 Dubai International Boat Show. The superyacht boasts generous interior space, several outdoor entertainment features, and many practical amenities, including a hybrid beach club that converts into a storage unit for tenders and water toys. With a refreshed hull-design, meticulous layout, and top-notch engineering, the Majesty 120 embodies luxury without compromise along with a strong emphasis on performance-based sea keeping. Designed for private getaways and effortless entertaining, the elegant triple-deck superyacht encompasses everything that you require on a vessel of that size and more.
The 120 feet long composite production superyacht is fully manufactured at Gulf Craft's integrated in-house production facility in Umm Al Quwain. The superyacht can accommodate up to 12 guests in her five large staterooms that are designed asymmetrically – marking another first in its design approach.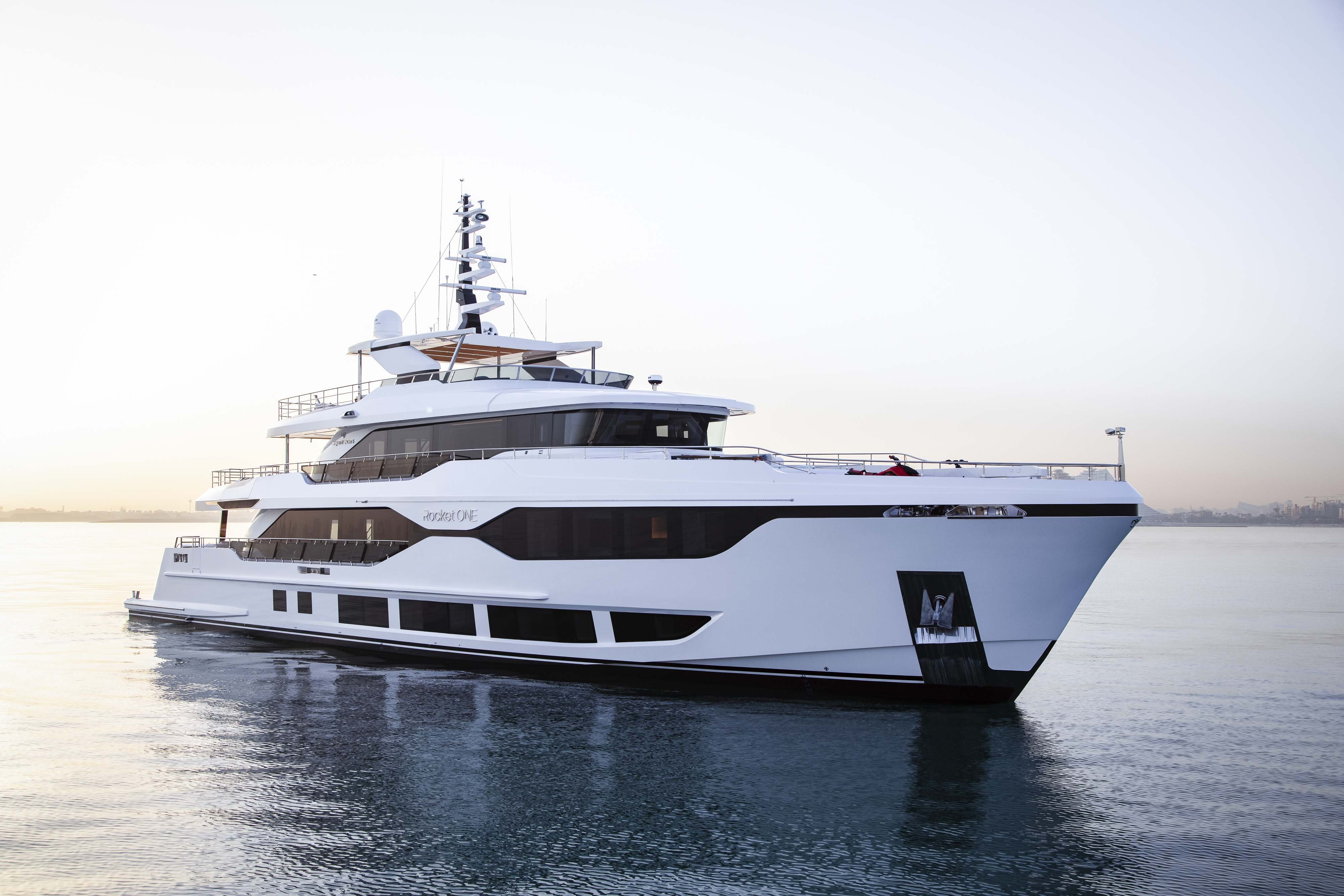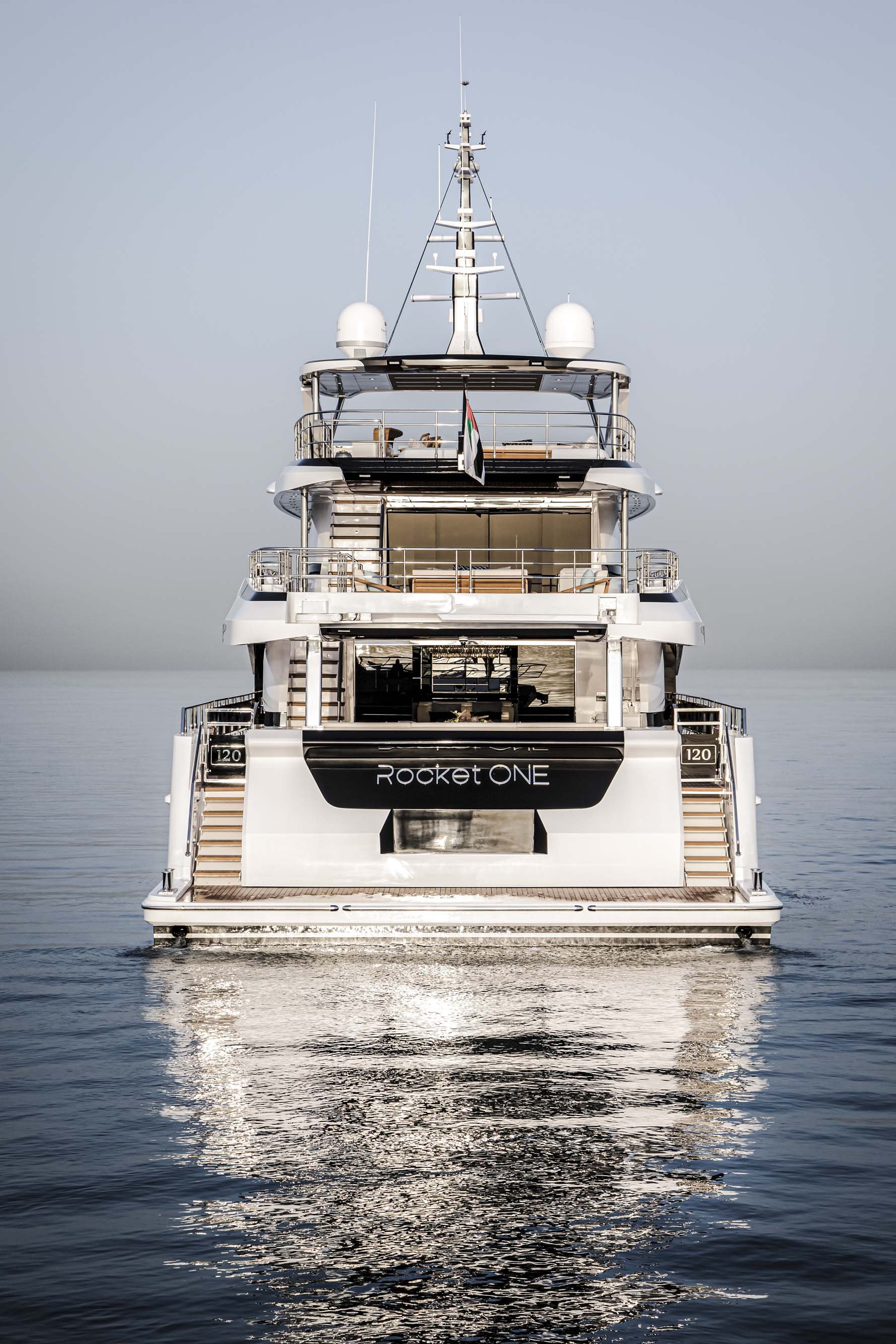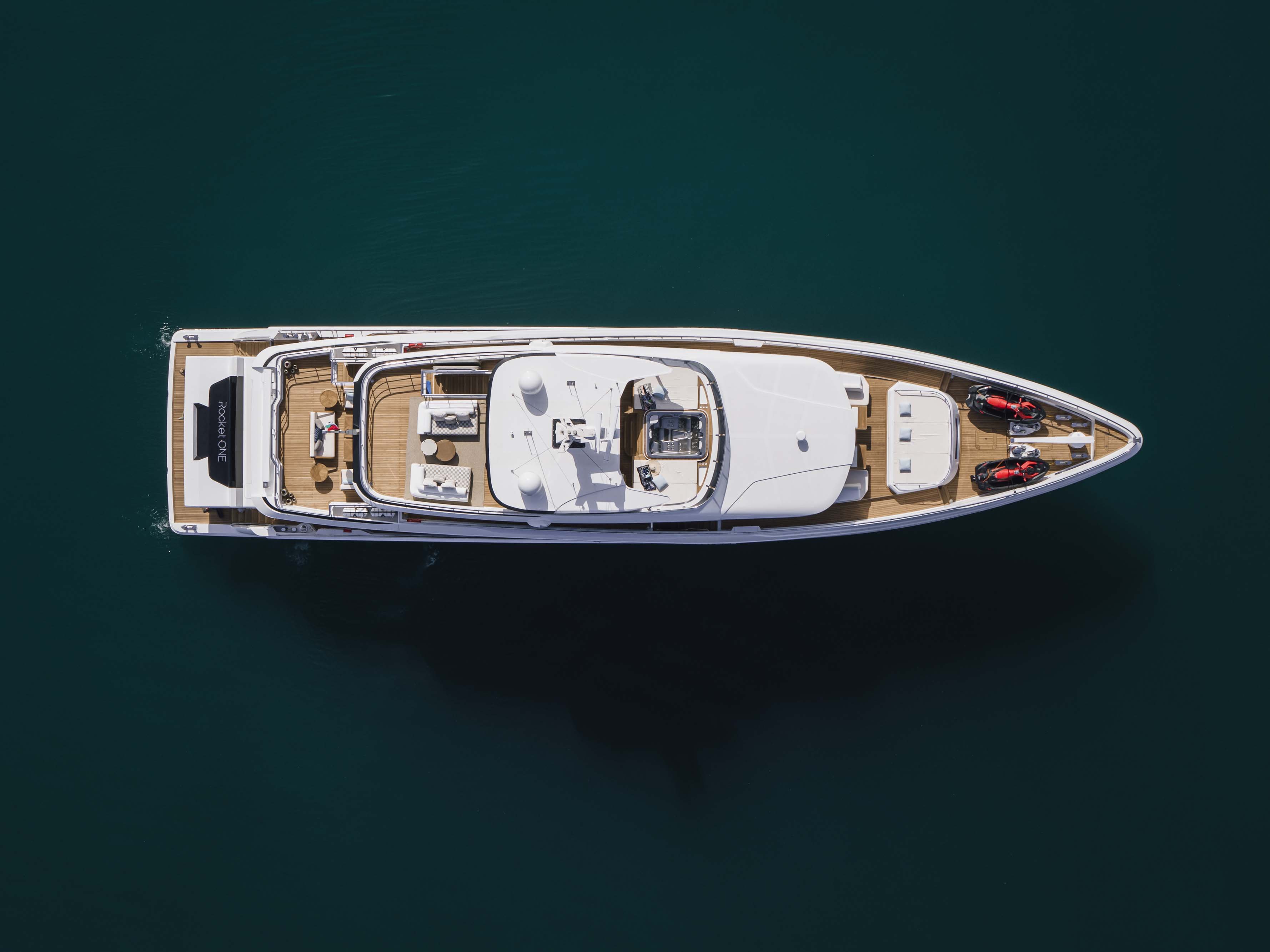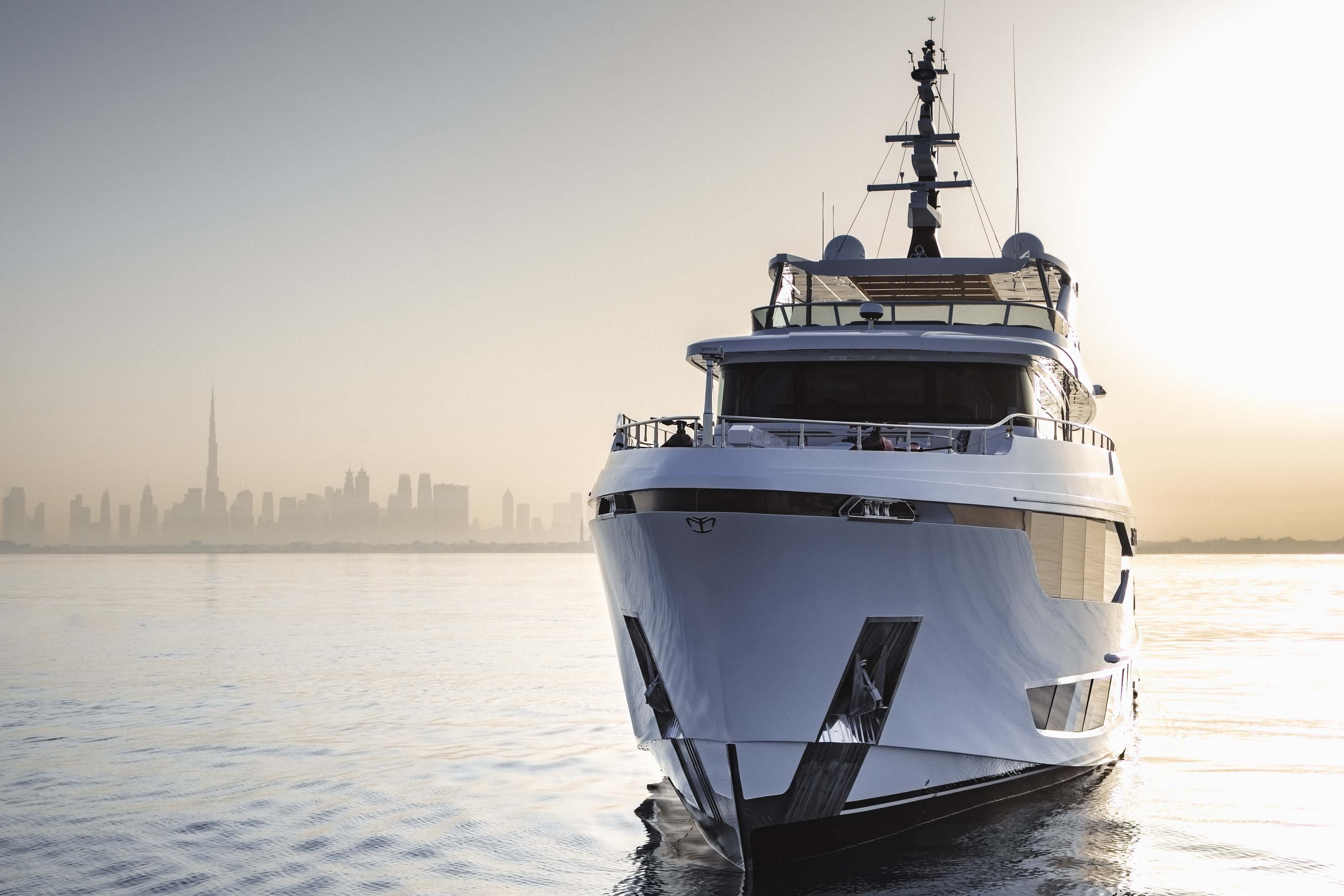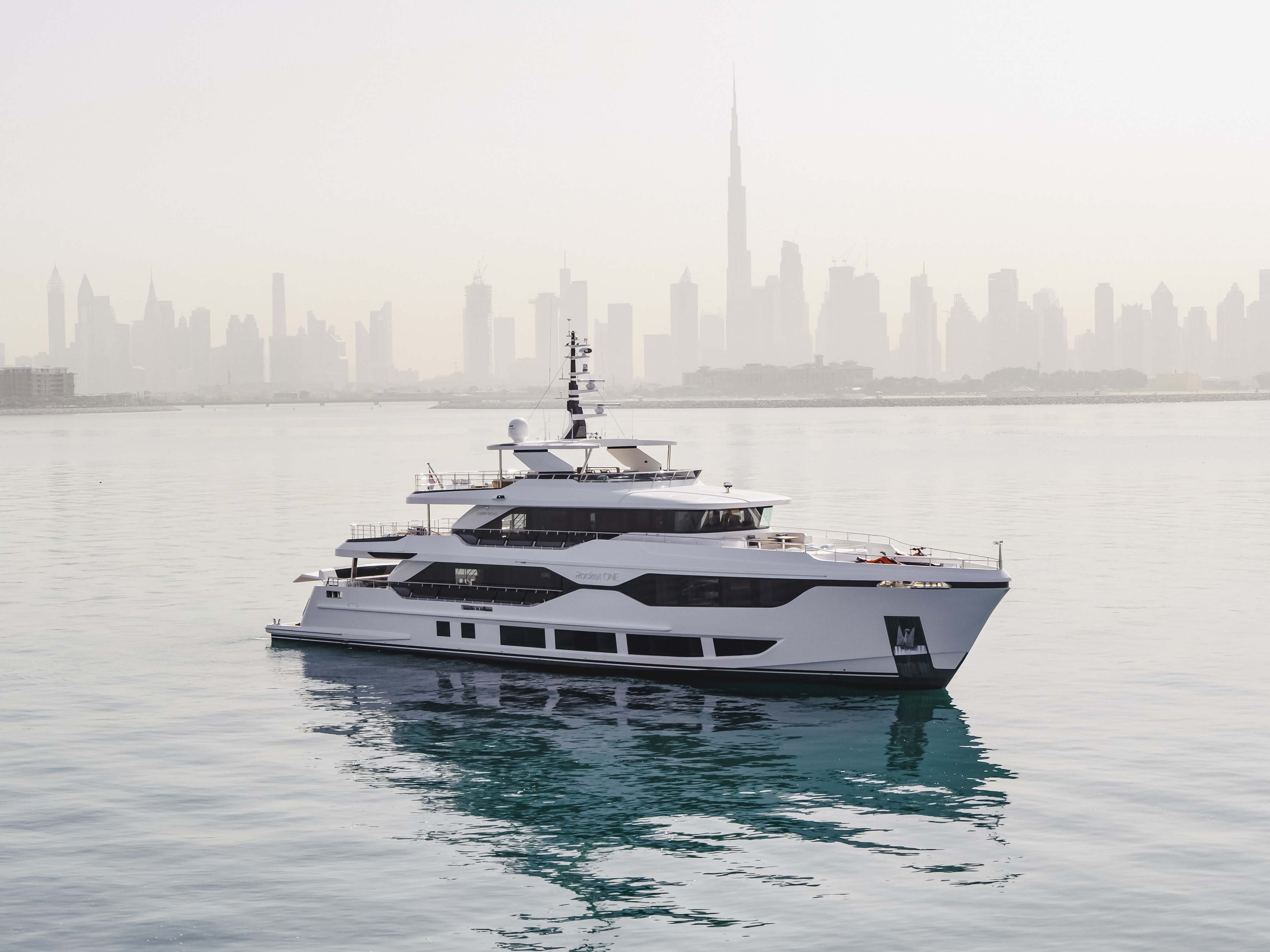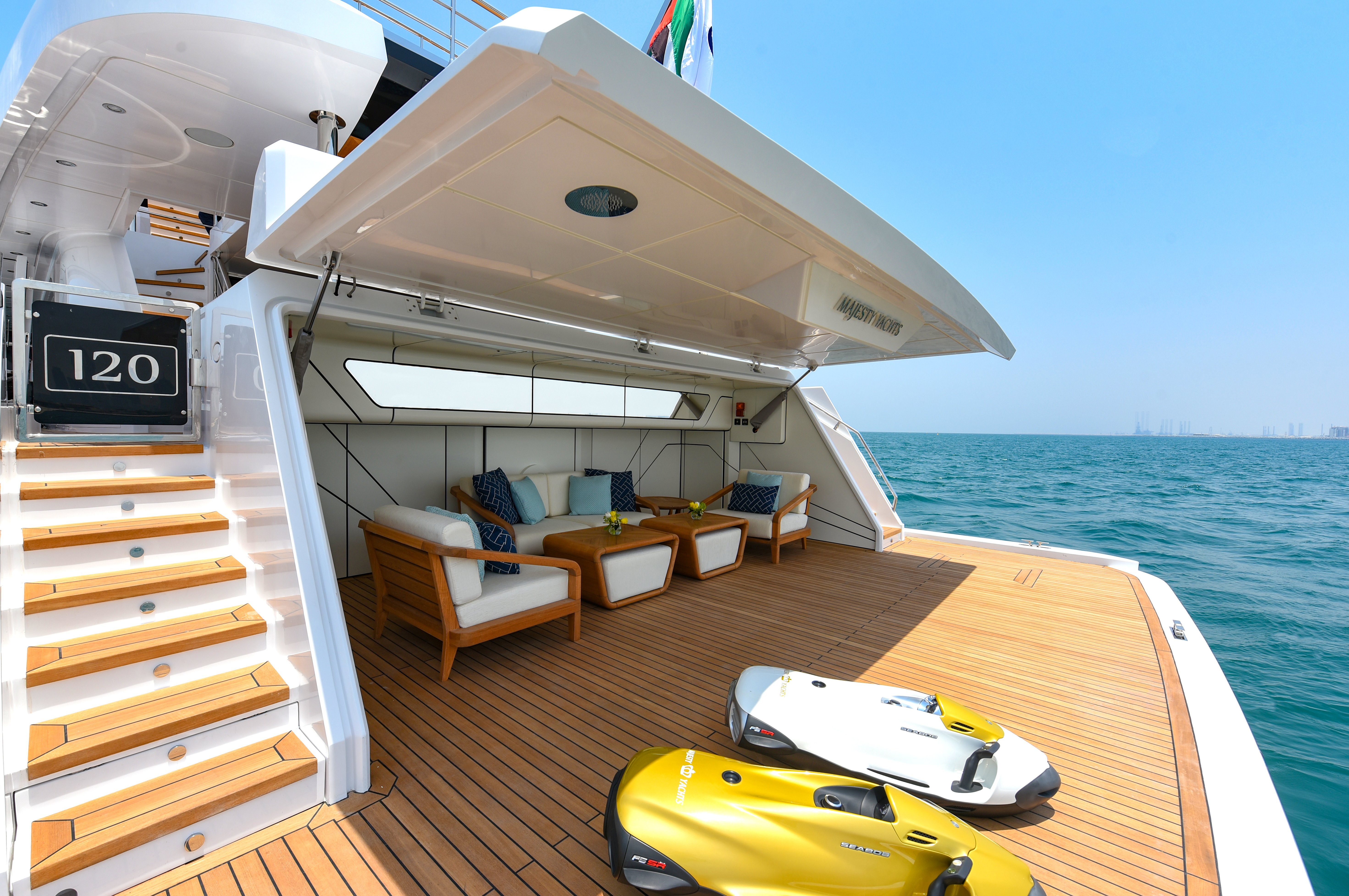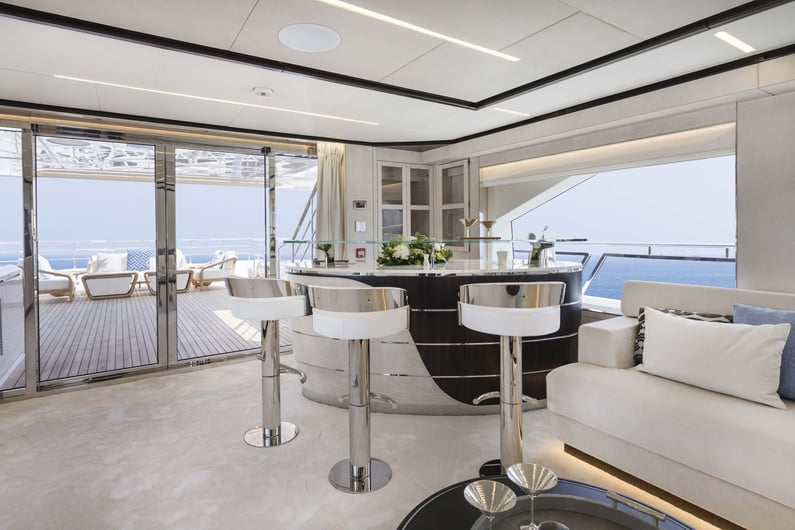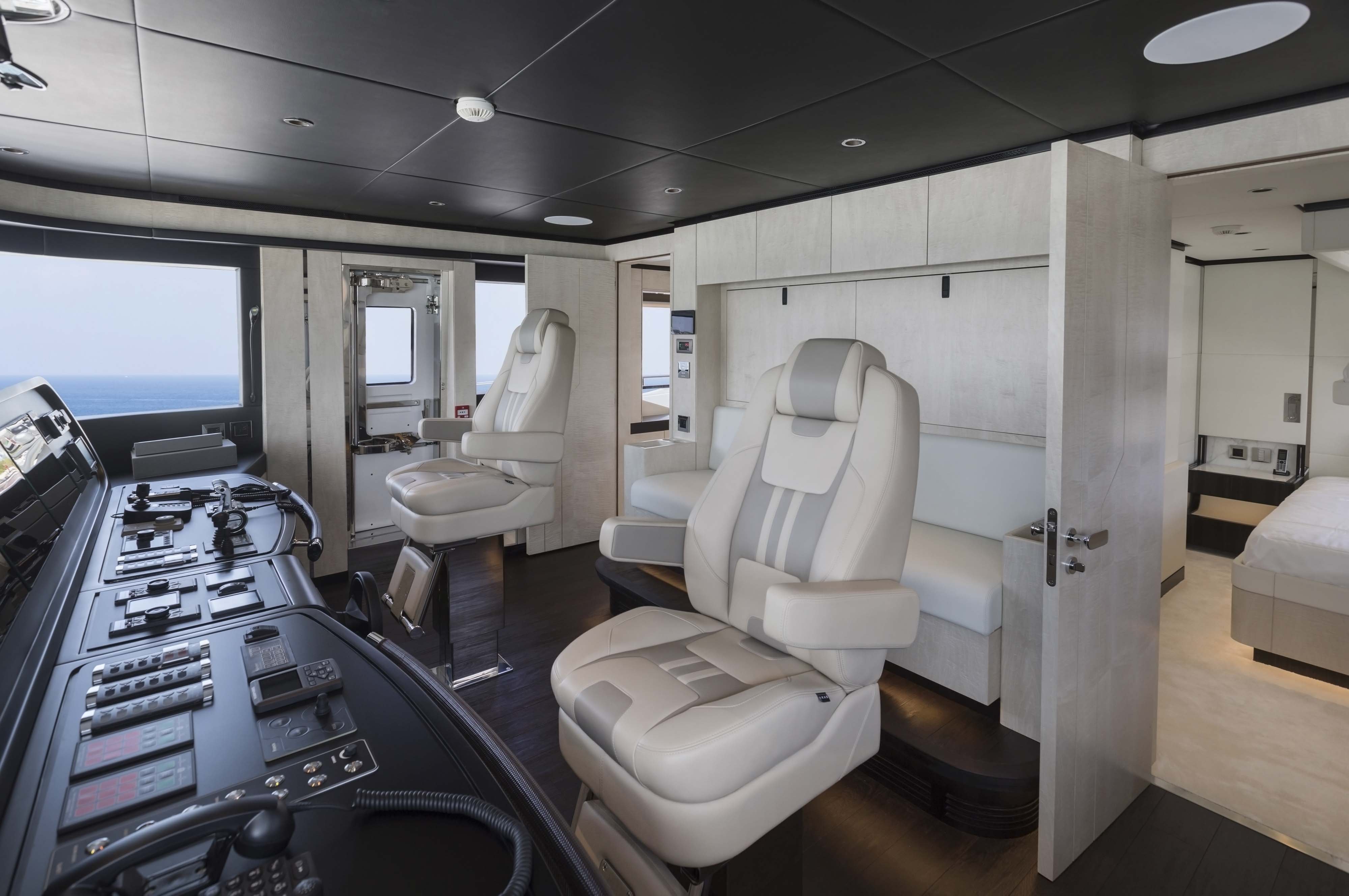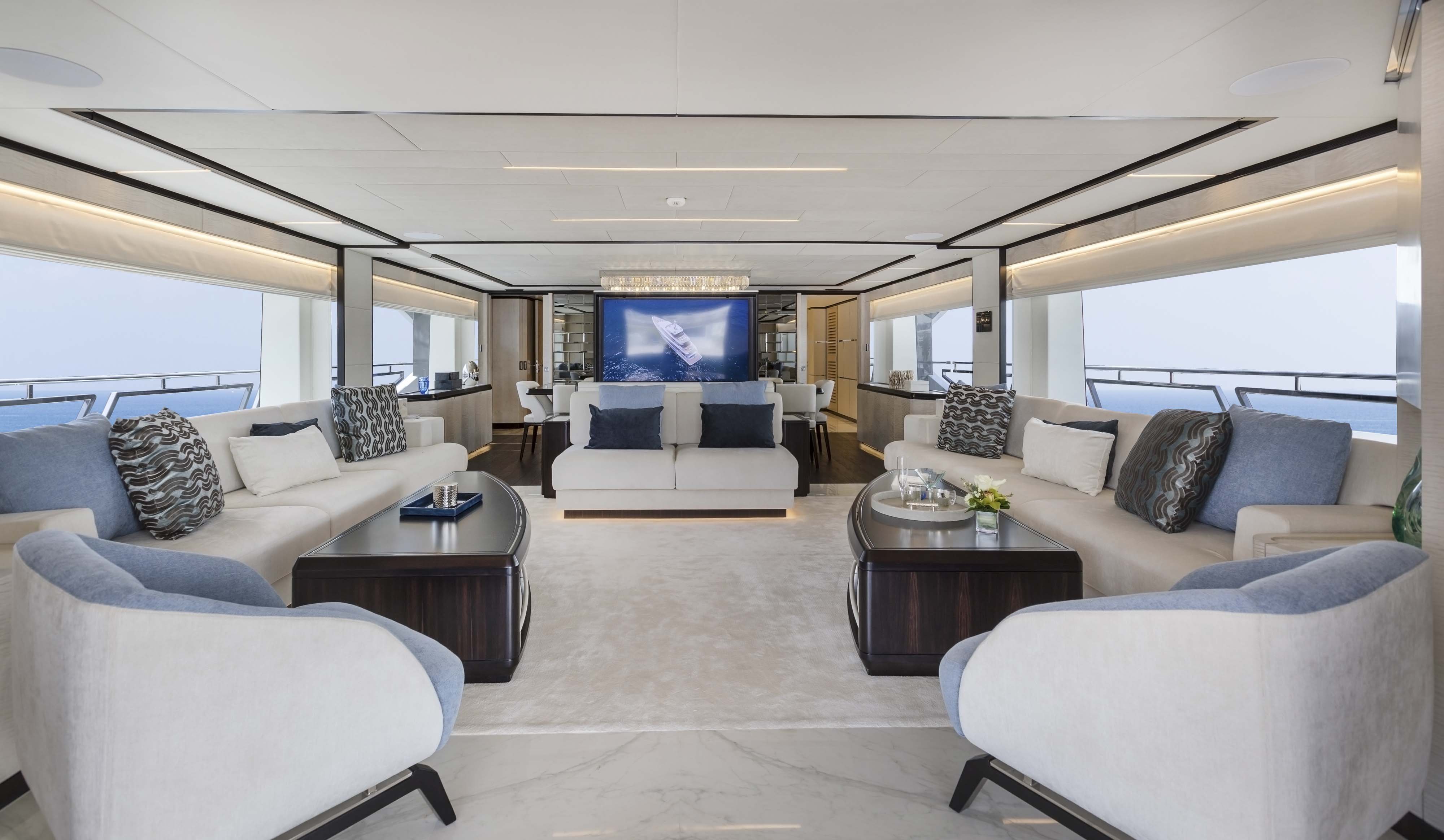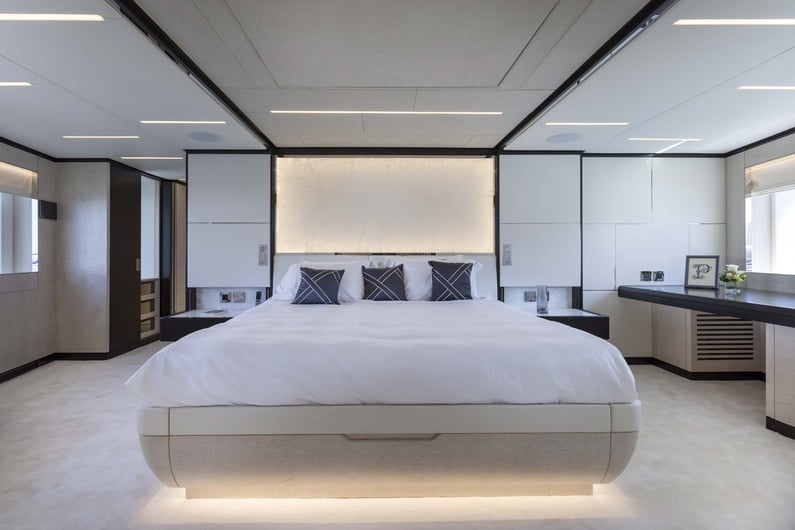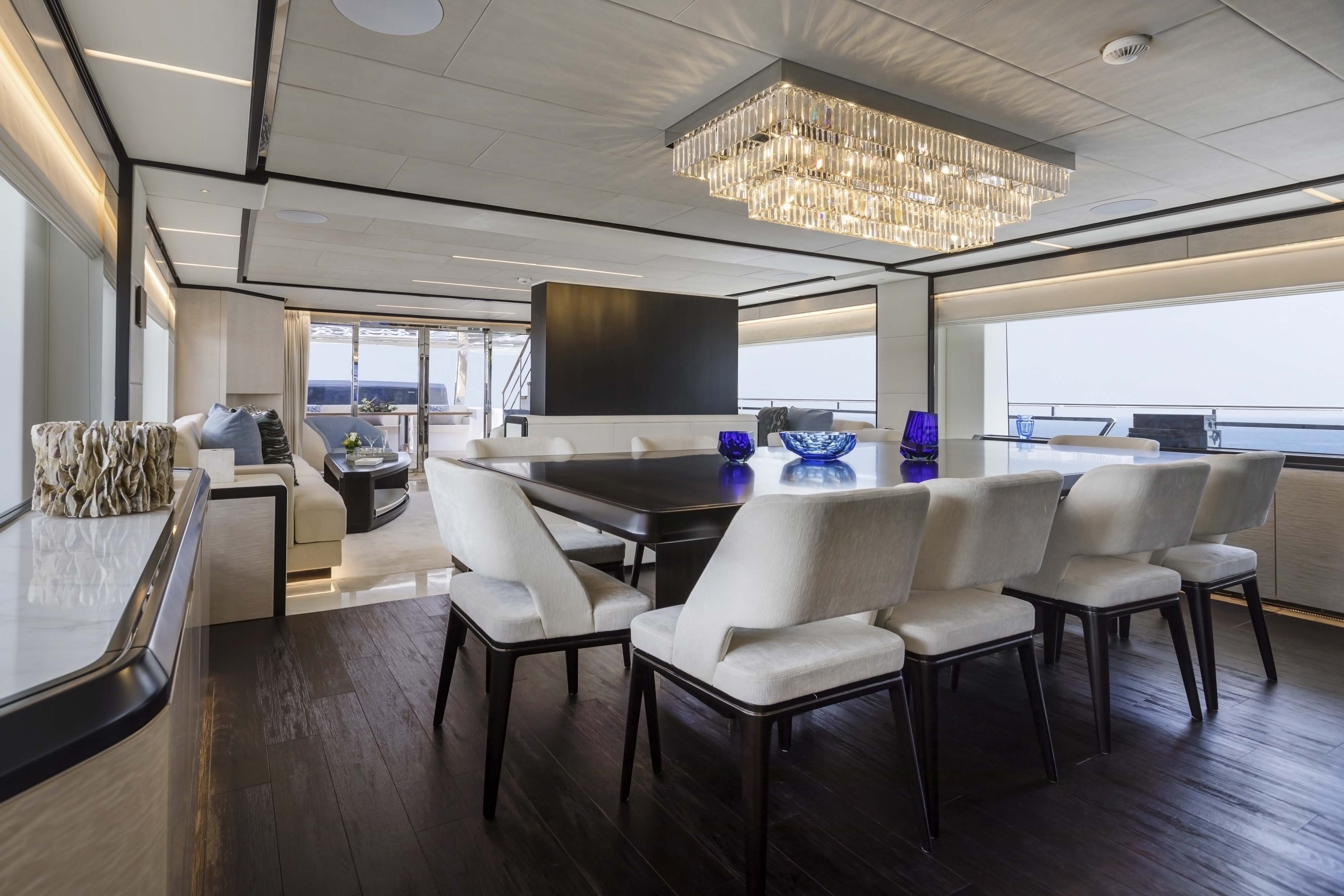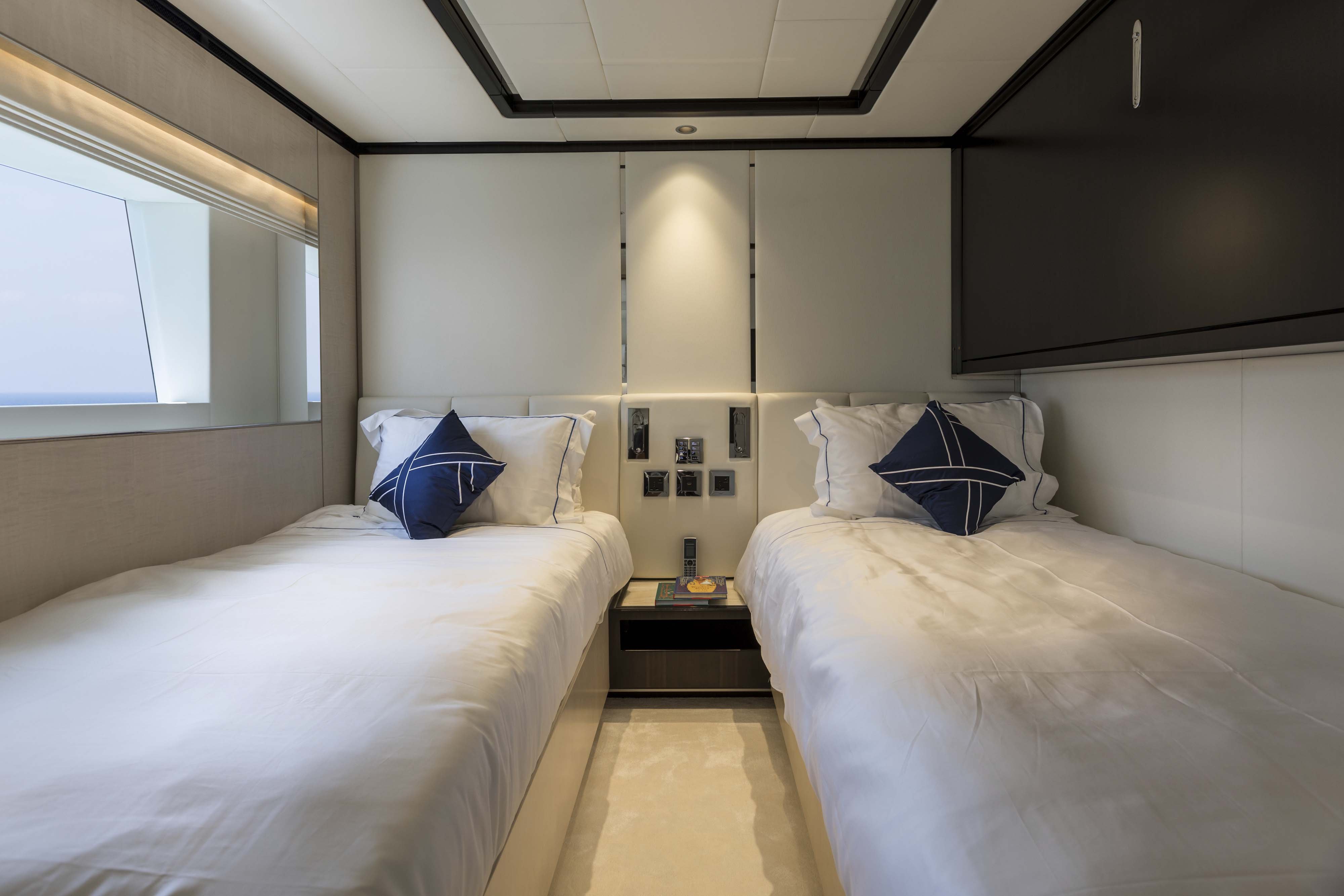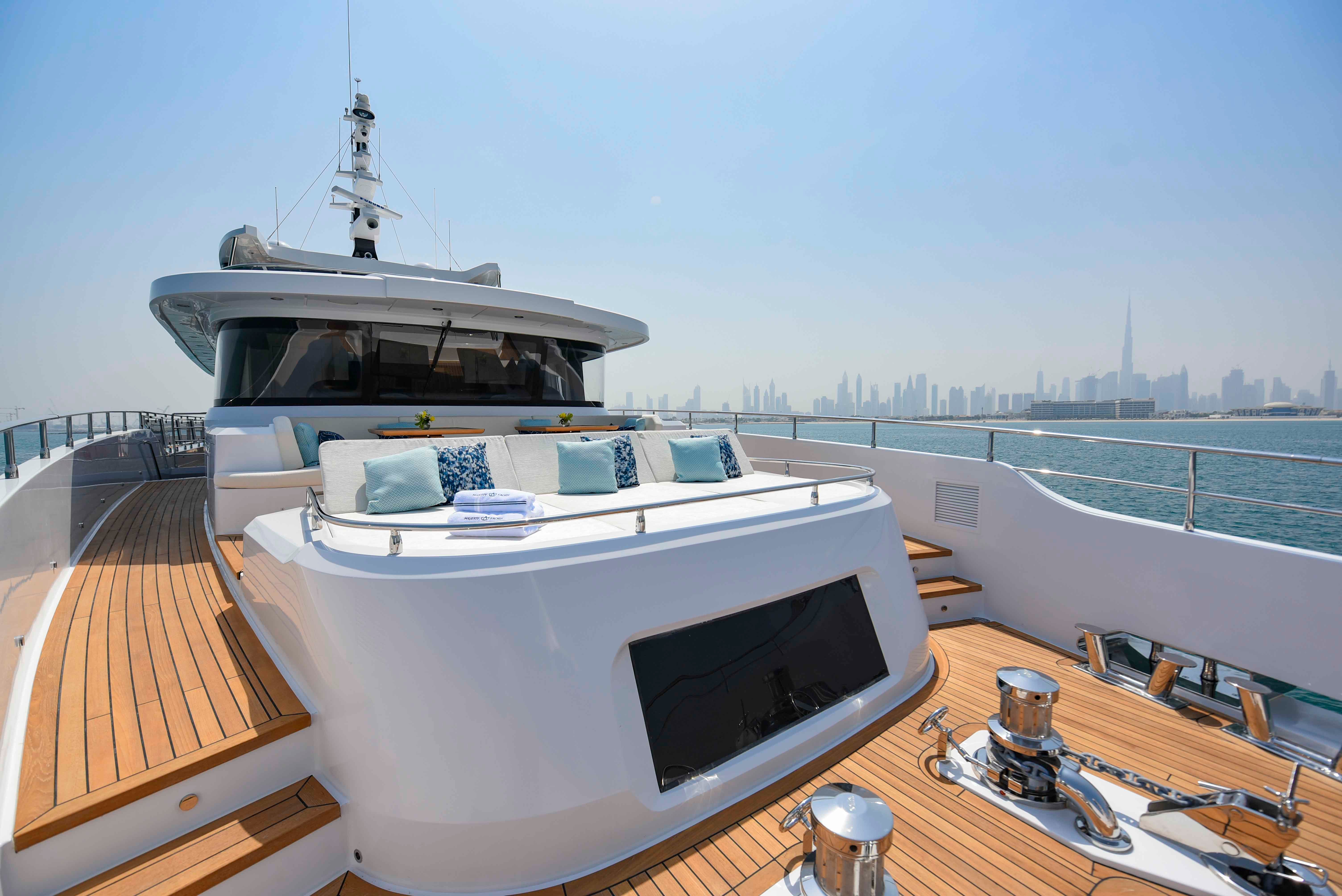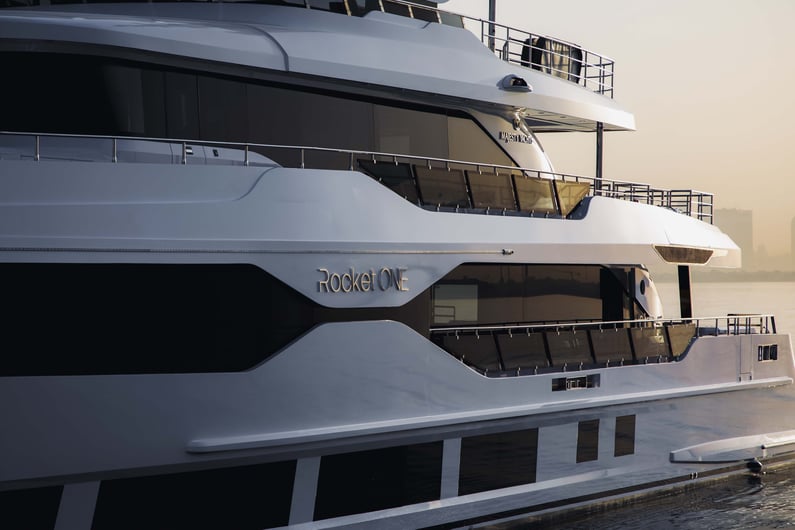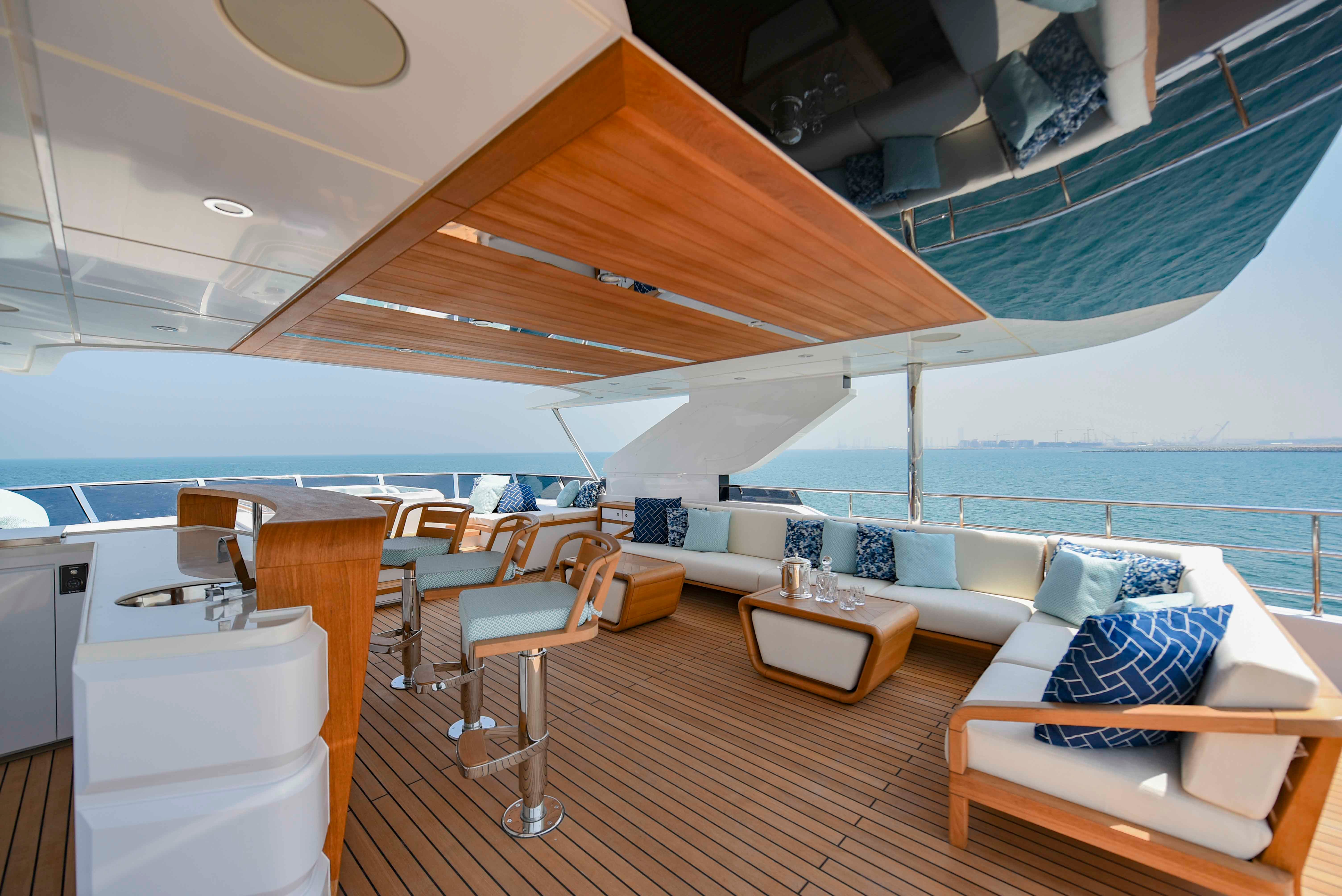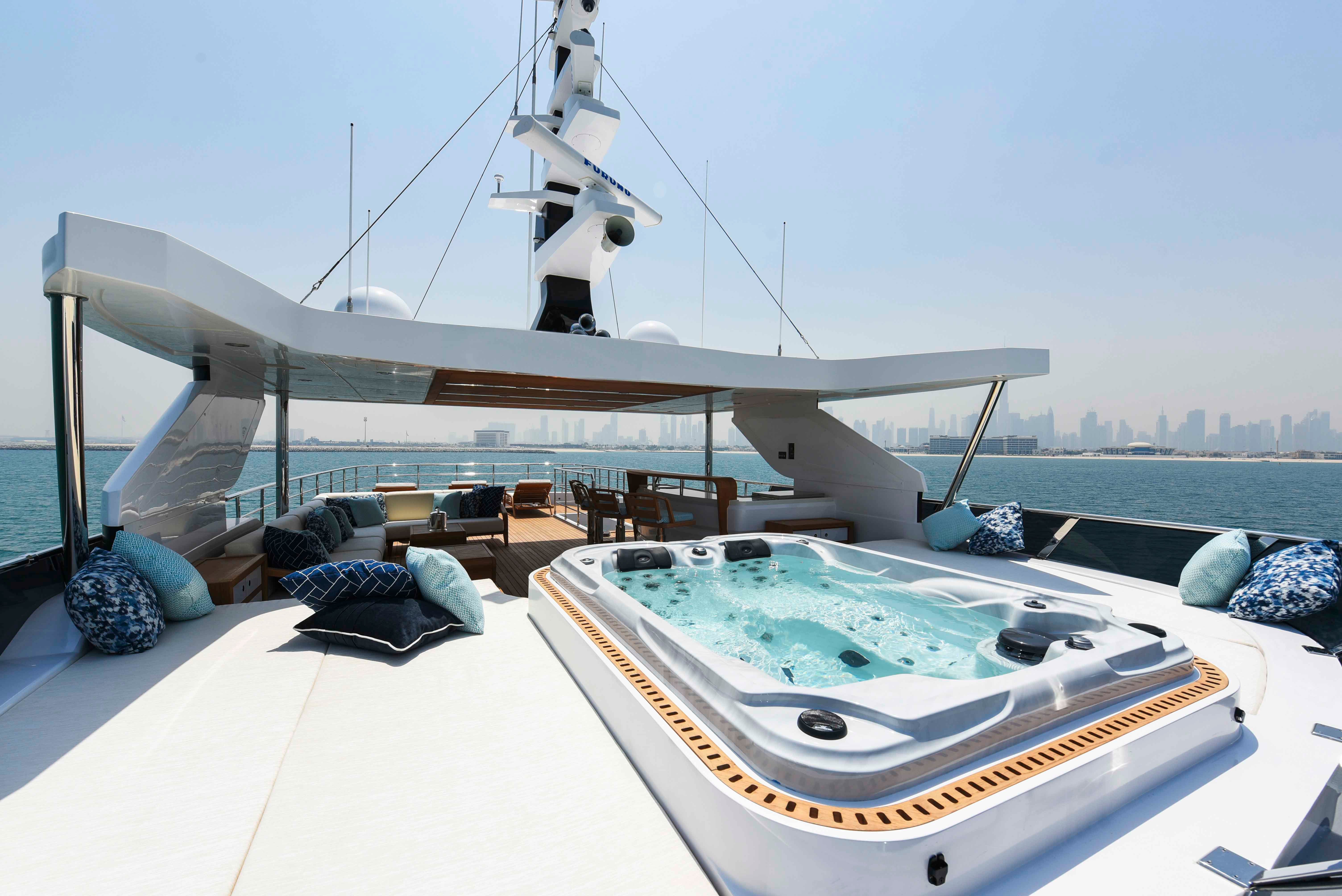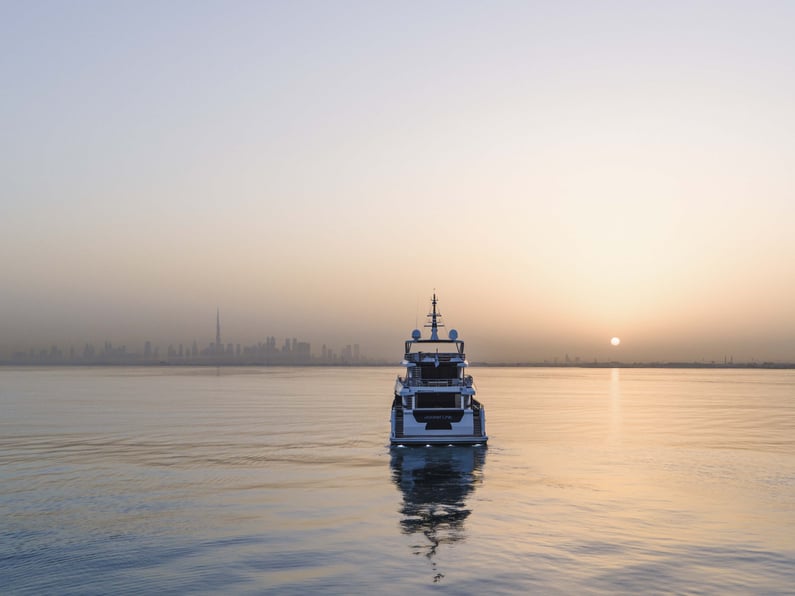 Majesty 120: Facts at a Glance
Length overall: 123 ft 1 in (37.54 m)
Beam: 27 ft 4 in (8.36 m)
Draft: 6 ft 8 in (2.1 m)
Displacement (at departure): 230 t approximately
Fuel Capacity: 5,513 US gal (20,869 l)
Fresh water capacity: 2,592 US gal (9,812 l)
Grey water capacity: 532 US gal (2,013 l)
Black water capacity: 1,177 US gal (4,457 l)
Generators: 2 x 80 kW, 50 Hz
Engines: Twin CAT C32B, 2400 BHP, 2300 RPM
Naval Architecture – Soyaslan Design Team, Turkey
Exterior Design – Gulf Craft's In-house Design Team
Interior Design: Cristiano Gatto Design Team, Italy
Functionality, performance, world-class standards, and luxurious amenities of the Majesty 100 enable the brand to deliver the best of on-the-water living. The model has already been well received by buyers in the Middle East and Asia, supported by a significant number of orders especially thanks to its chartering appeal.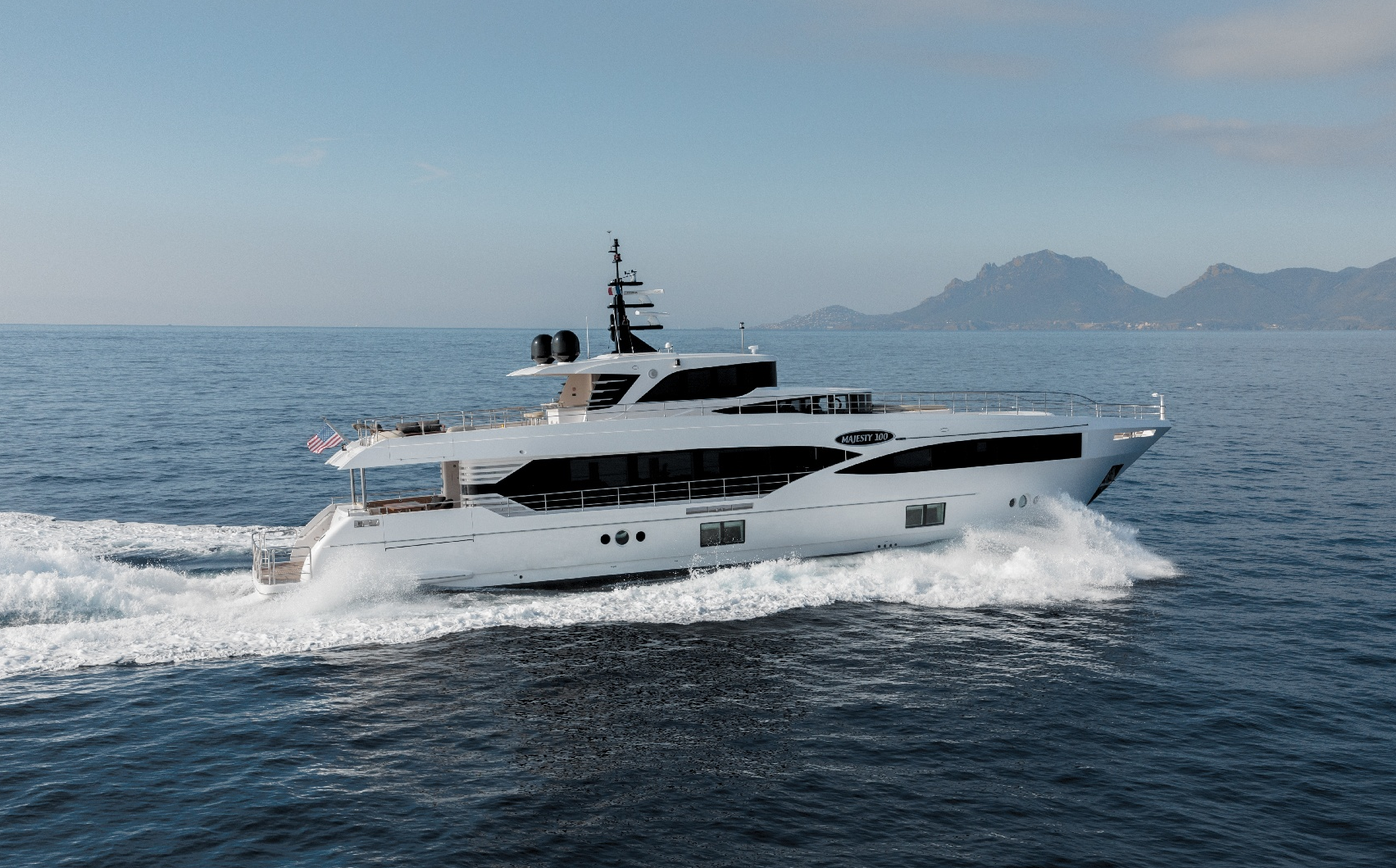 This entry-level superyacht's innovative sky-lounge gives a never-before-seen elevated experience. With multiple seating areas designed for pure, the Majesty 100 enables guests sitting in the inside lounge to seamlessly soak in the stunning outdoor views. Boasting two rear balconies, one on each side of the rear seating area, and a huge, raised wheelhouse where guests can comfortably watch the captain at work.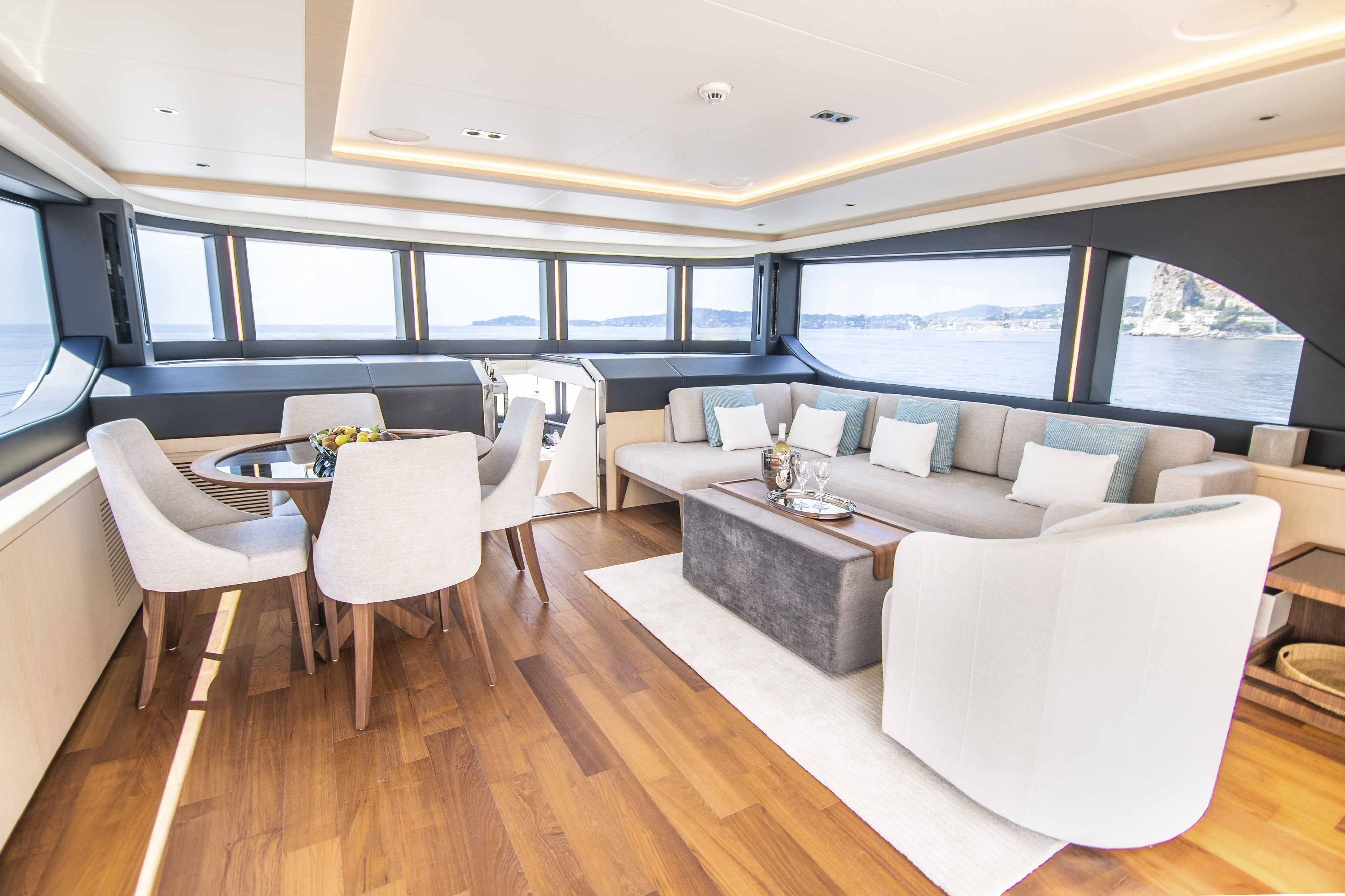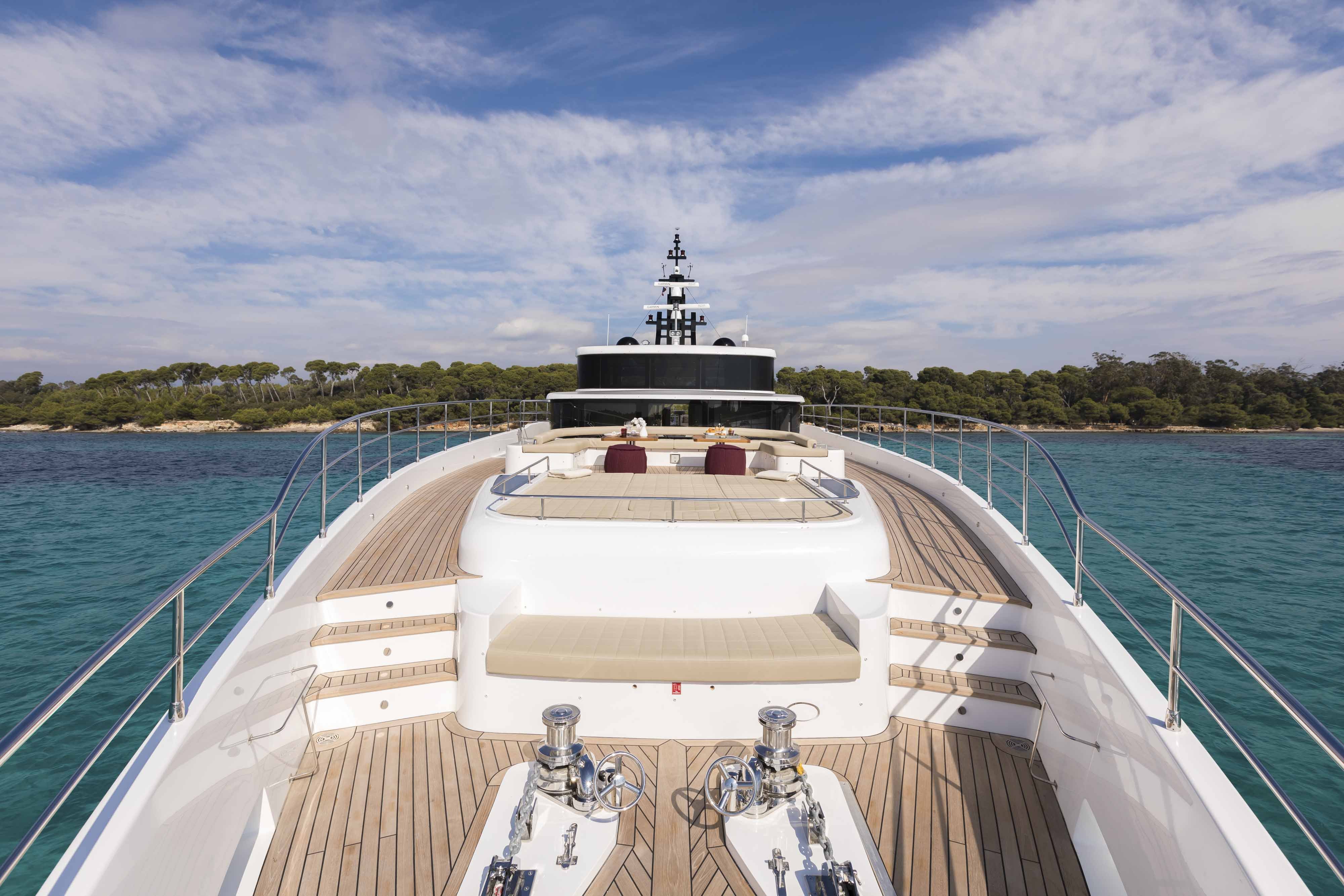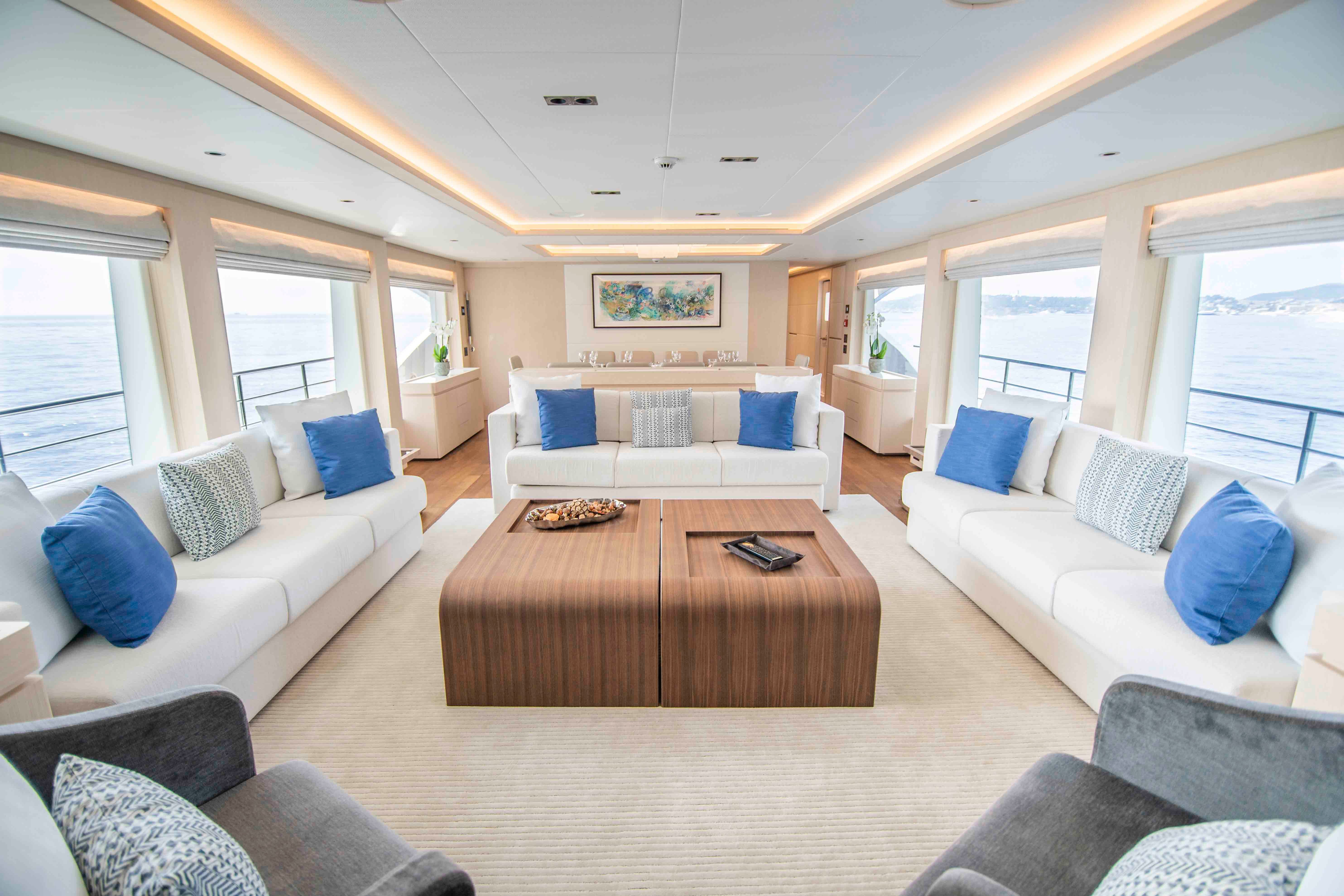 The Majesty 100 can accommodate up to 12 guests across 5 cabins, incredibly rare for yachts of this size. The superyacht's superior engineering and hull design make her incredibly fuel-efficient, enabling even longer distance travel at a top nautical speed of 20 knots, cruising speed of 12 knots and an impressively economical cruising range of 1,300 nautical miles.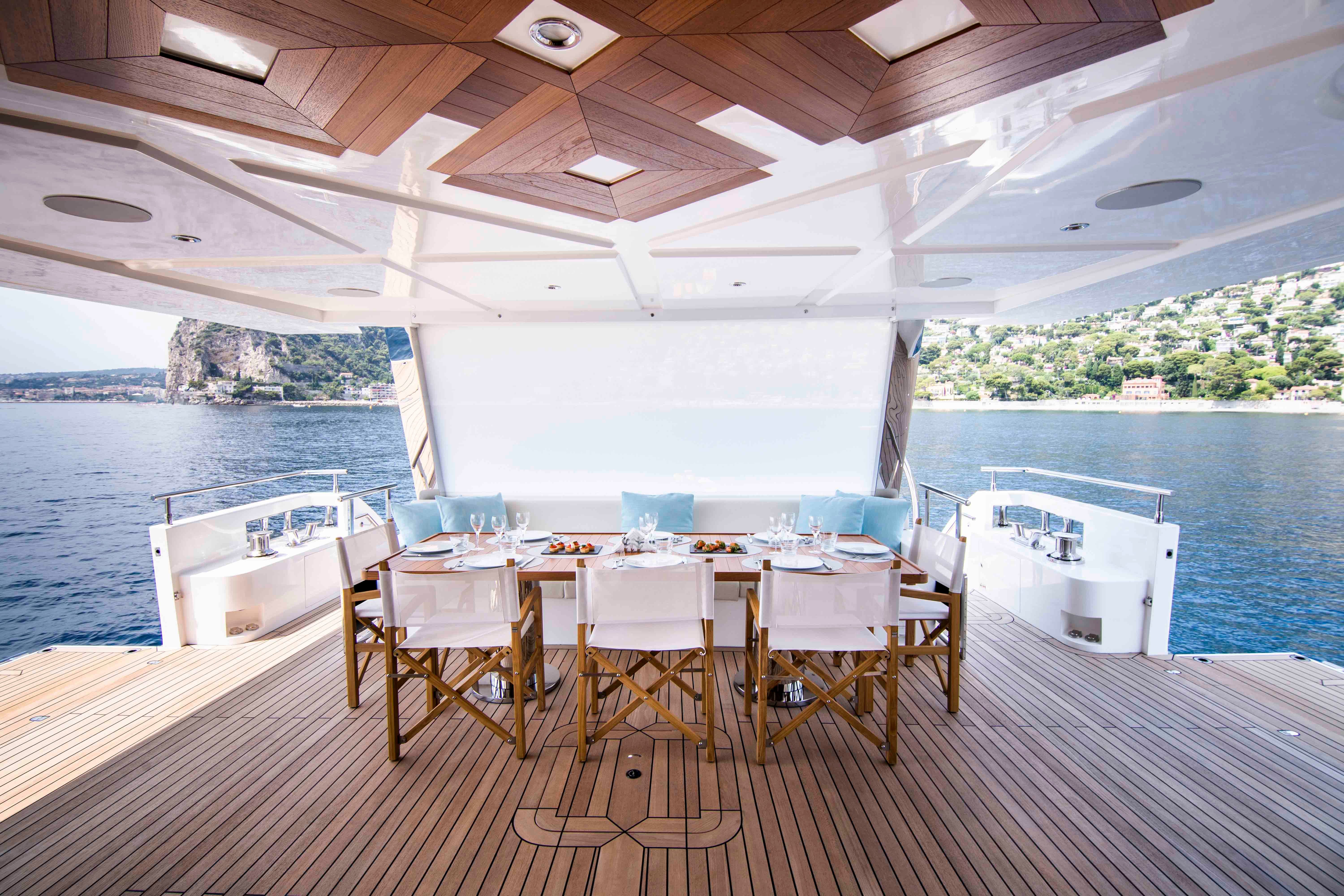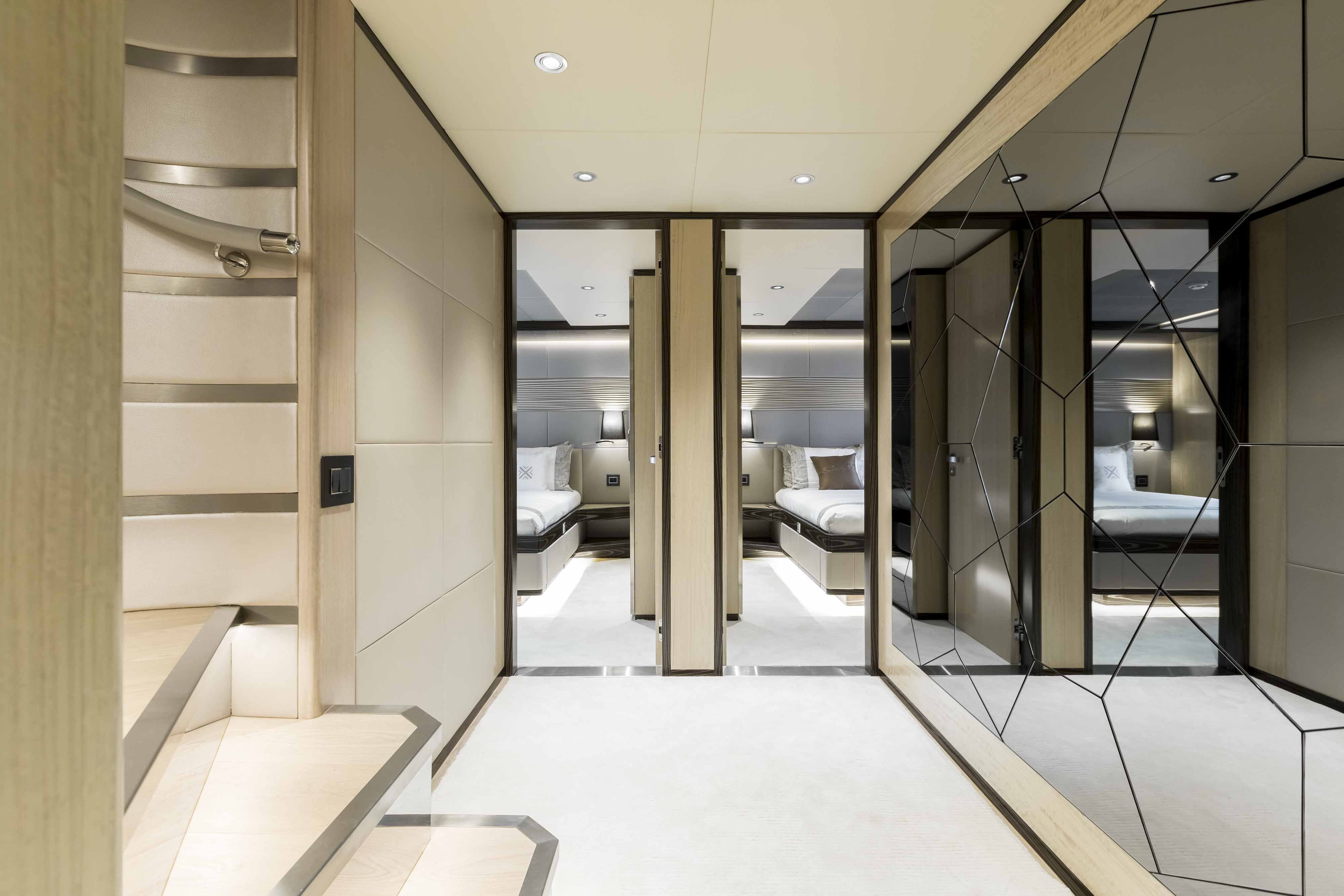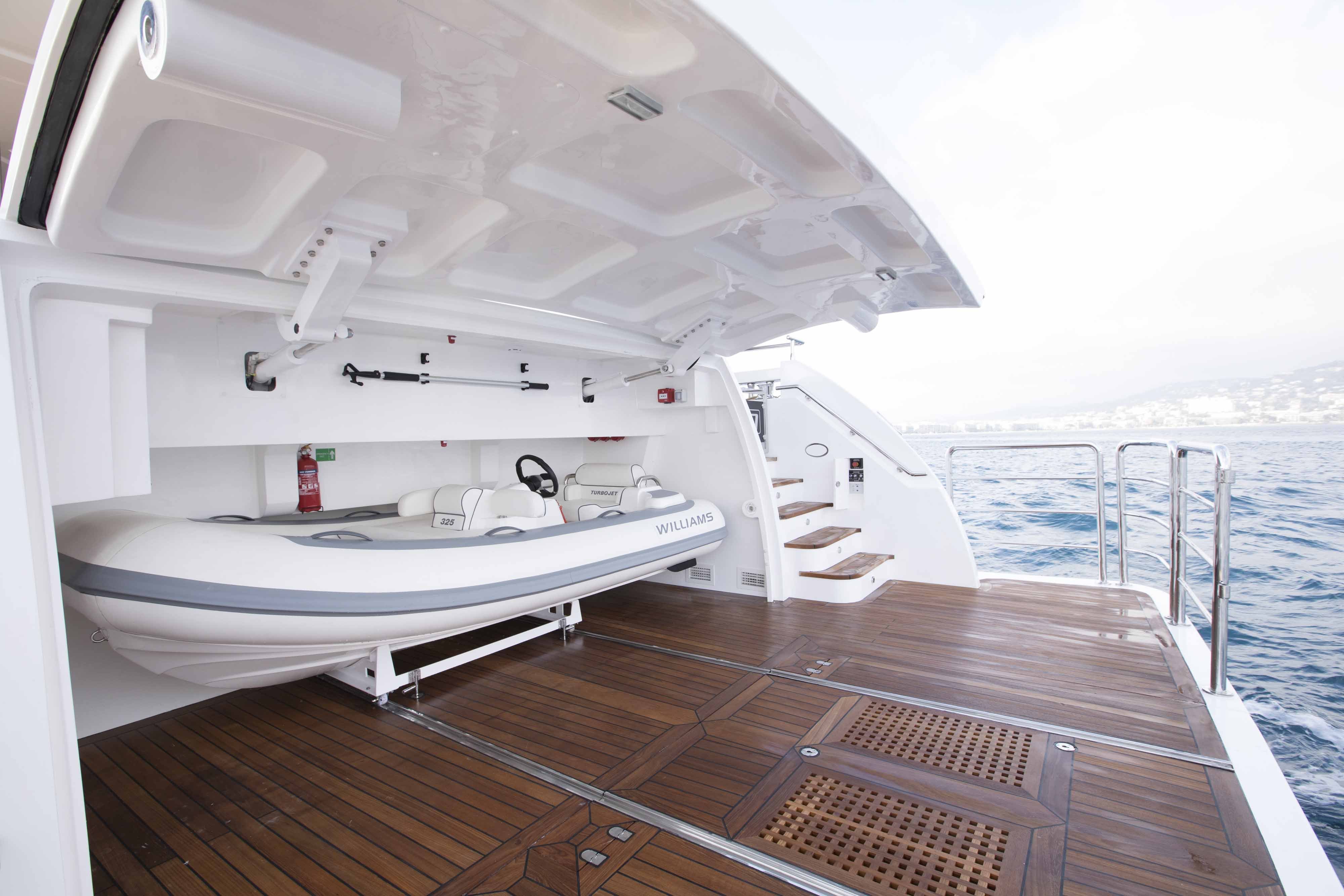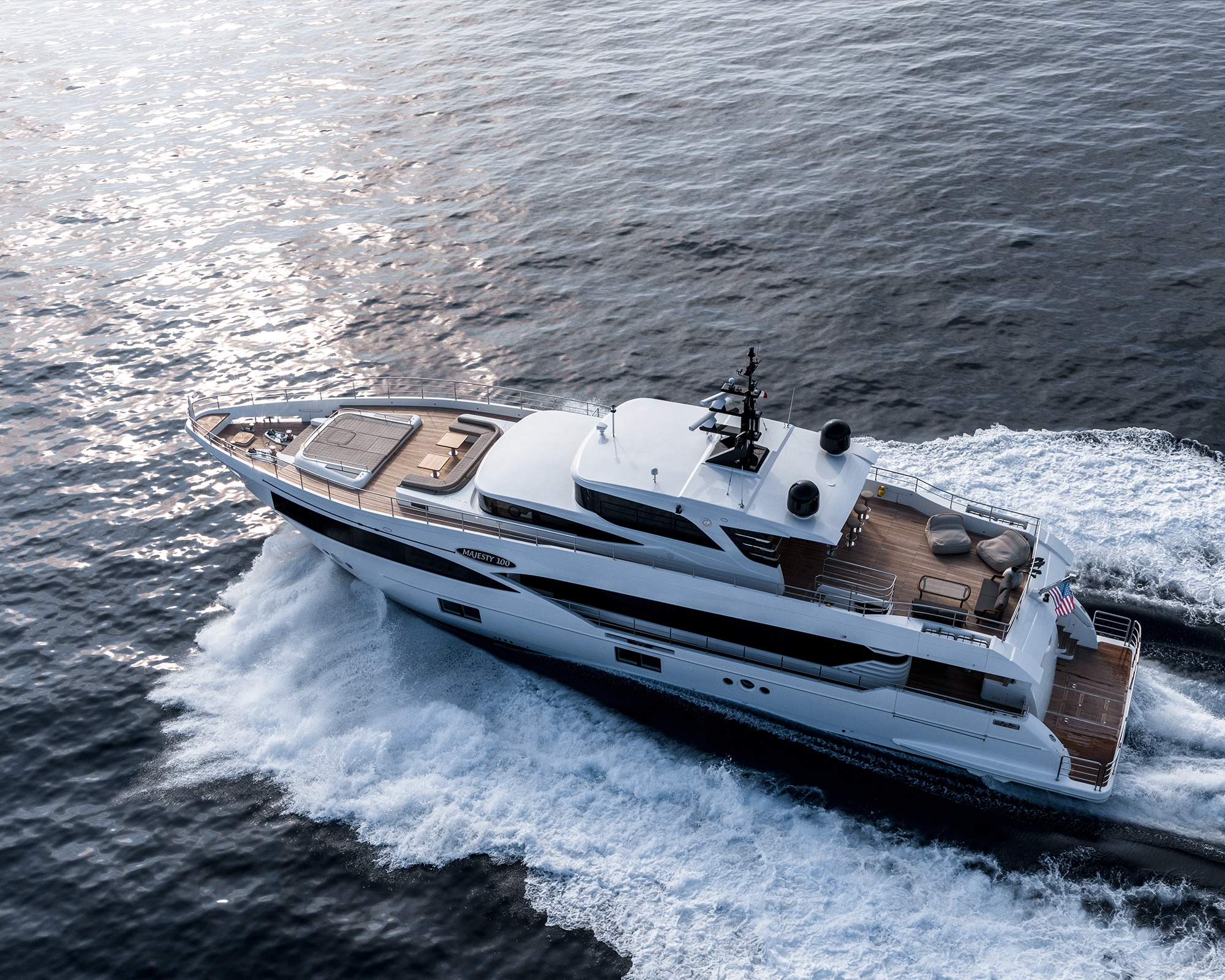 Majesty 100: Facts at a Glance
Length overall: 108 ft 4 in (33.04 m)
Beam: 22 ft 6 in (6.90 m)
Draft: 5 ft 5 in (1.67 m)
Displacement : 136 t approx.
Fuel Capacity: 4,000 US gal (15,142 l)
Fresh water capacity: 800 US gal (3,028 l)
Grey water capacity: 200 US gal (757 l)
Black water capacity: 200 US gal (757 l)
Generators: 2 x 55 kW, 50 Hz
Engines: 2 x 1,900 hp
Visit us at the Cannes Yachting Festival (Stand - SYE234, Vieux Port, Cannes) from 6-11 Sept 2022 to view the luxurious Majesty lineup and more from Gulf Craft and our brands.
Book an appointment with our experts for a private viewing session here: https://www.gulfcraftinc.com/cannes_2022