6th April 2017, Singapore- Singapore Yacht Show has kicked off and on display are 2 of Gulf Craft's novelties, Nomad 65 and Majesty 48.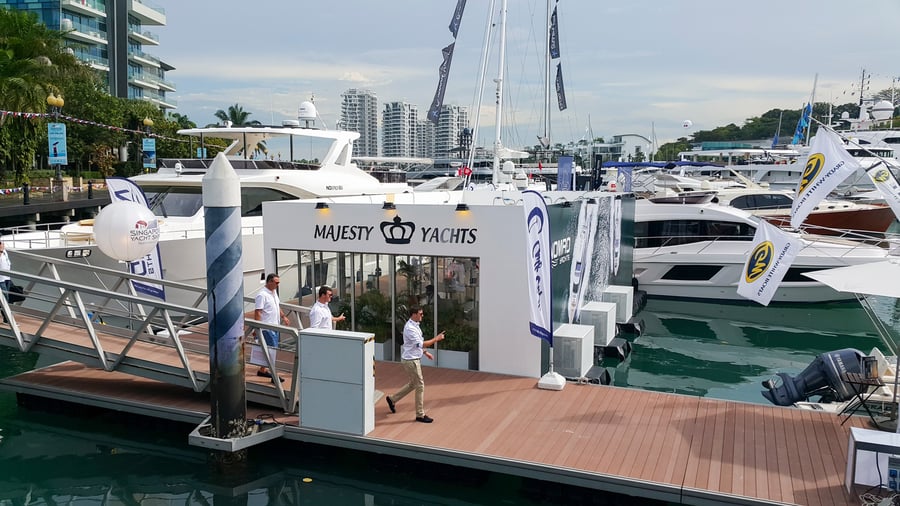 Nomad 65 & Majesty 48 showcased at the Gulf Craft stand at the Singapore Yacht Show
The Nomad Yachts brand has been very well received in the region due to its popular features such as the long-range capability and family-friendly layout. While the Majesty 48 has attracted a lot of younger buyers as it's a the ultimate yacht for the first-yacht owner given its full option features.