Gulf Craft's first sky-lounge superyacht, Majesty 100, is front-page featured in the latest issue of Invictus magazine, one of the US premier yachting magazines.
In this article titled 'Crowning Achievement', the Majesty 100 superyacht, launched at the 2017 Dubai International Boat Show 2017, is celebrated for its uniquely designed sky-lounge and the signature Majesty Yacht's sophisticated interior & exterior design and attention to detail.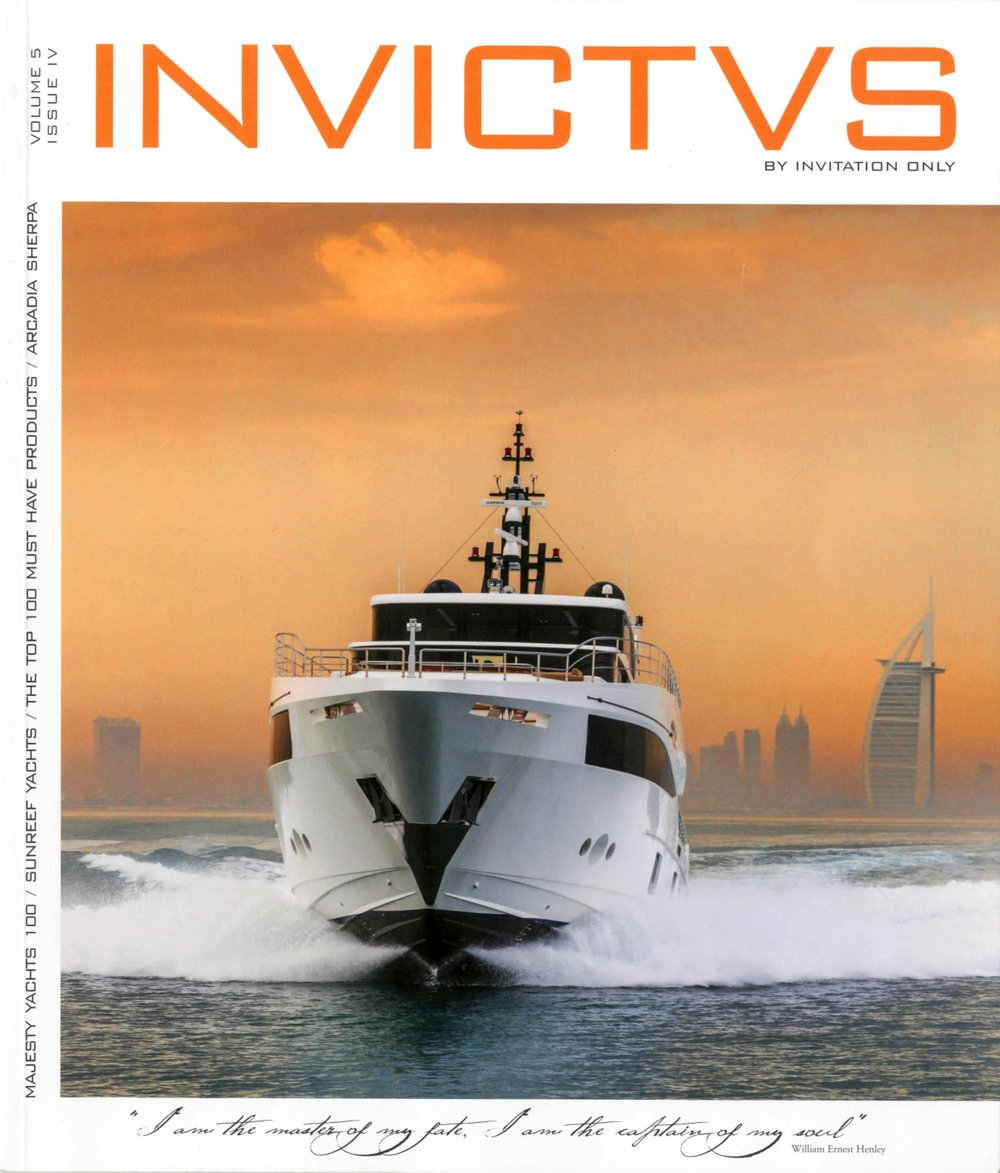 Read the full article in the Issue 5 Volume IV issue of the Invictus magazine. Click HERE for a copy of the article.