Launched during the 27th edition of Dubai International Boat Show, the SUV (Sports Utility Vessel) Collection, is hailed as Gulf Craft's one of the most innovative, rugged and contemporary long-range model
The interior and exterior are designed by the experienced in-house team by Gulf Craft. Built using advanced composite material such as Carbon Fiber and Kevlar, the Nomad 95 SUV offers supreme navigational technology that is commonly found on much larger superyachts. Innovative features such as retractable mast, smart layout accommodation of up to 6 staterooms and panoramic views to the outside on every deck allows the guests onboard to feel safe when on charter or when on a private long cruise.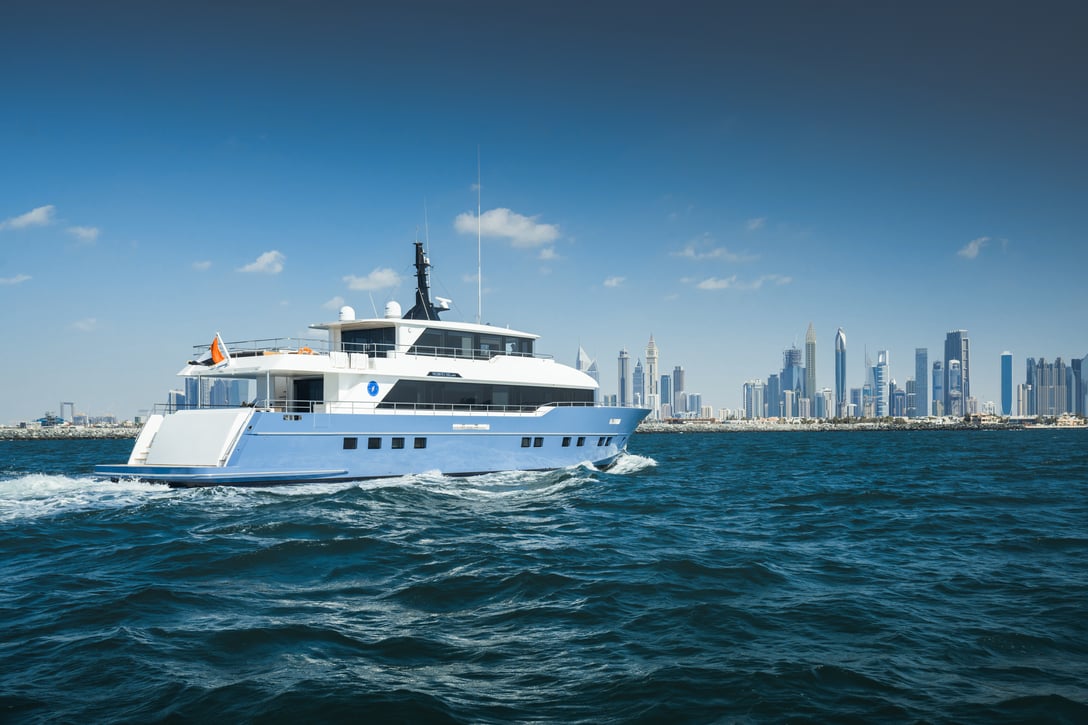 The yacht Nomad 95 SUV and the other yachts in the series boast increased stability and fuel-efficiency, due to the use of lighter and stronger advance composites during the building process. Additionally, the reliance on solar-powered energy is a feature that Gulf Craft will be offering for all of its yachts in the future, in an effort to reduce its carbon footprint.
We have released the new exterior and interior photos of the Nomad 95 SUV from the SUV Collection.
More photos of Nomad 95 SUV: