You missed to see it during the Dubai Boat Show? Or at Gulf Craft's Qatar Exclusive Preview? No problem. Gulf Craft has launched the new virtual tour of its latest sport fishing model under its Silvercraft brand, the Silvercraft 48 HT. Click on any of the photos to view the virtual tour.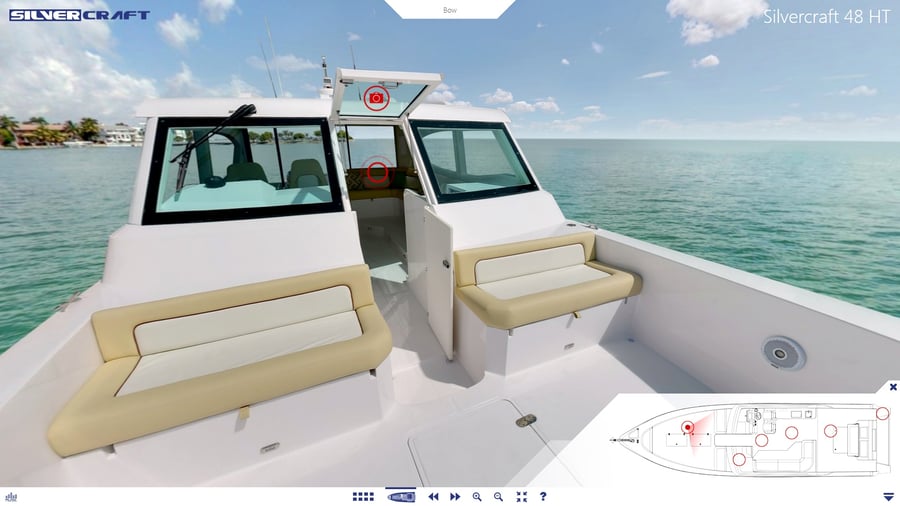 Screen shot of the forward seating area. A camera icon will show you a photo of that detail when you click it on the virtual tour.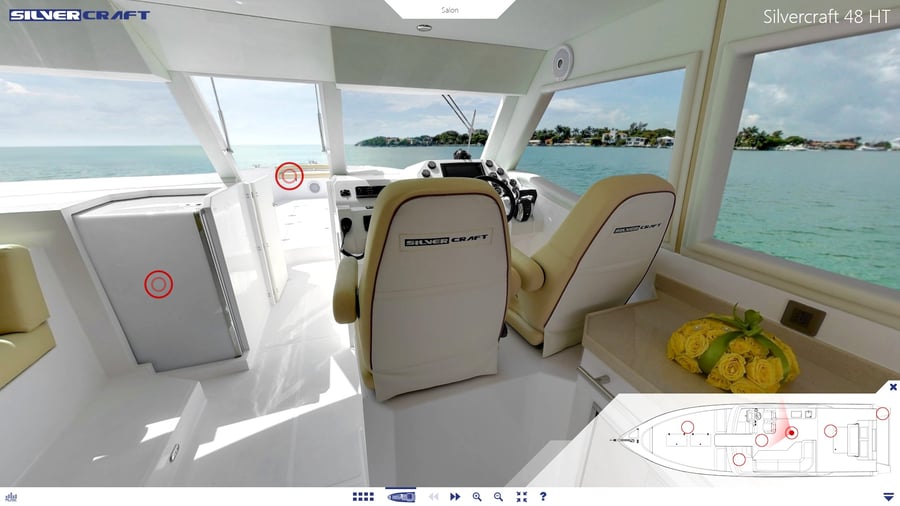 Great view from the helm area. What is that on the left? View the virtual tour and check it out.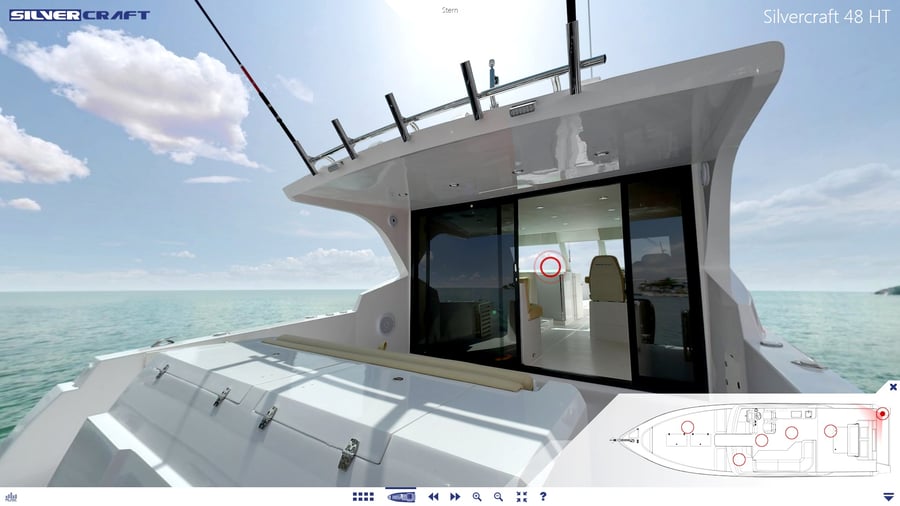 One.. two.. three..how may fishing rod holders do you see?