Gulf Craft Chairman Mohammed bin Hussein Alshaali was invited as one of the guest speakers at the 12th edition Middle East Yachting Conference held last November 22 at the Yas Marina in Abu Dhabi.
The conference was organized by the Dubai World Trade Centre with the theme of Accelerating Superyachts: Market Needs & Opportunities. It has brought together global business experts, government, tourism and maritime authorities to discuss new measures aimed at boosting the UAE as superyacht hub.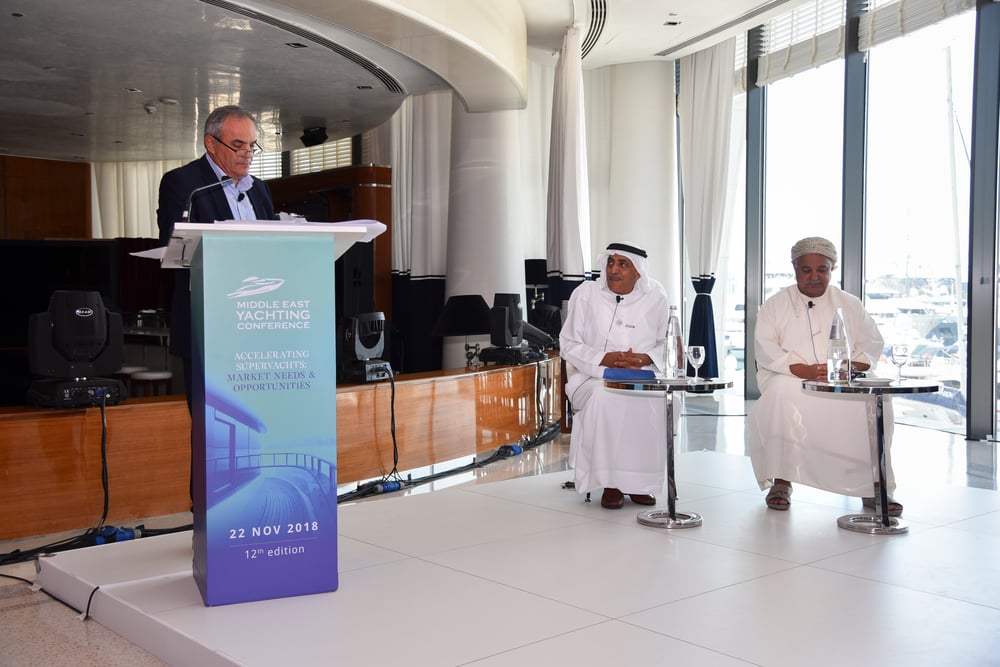 Gulf Craft Chairman Mohammed Alshaali (center) together with Nabil Farhat (left), Editor-in-Chief of The World of Yachts & Boats and Dr. Mohammed Al Barwani (right), Chairman of Oceanco.
The Chairman's session was about "The regional and international growth of the superyacht market in the last decade". The session was moderated by Editor-in-Chief of The World of Yachts & Boats, Nabil Farhat. Both speakers gave their insights about the industry and brought to the attention of the attendees how both companies form the yacht world today regionally and internationally. Alshaali applauded the efforts the UAE government has put forward to ease the formalities for visiting yachts to be in the UAE. He also raised many more opportunities that the industry can benefit from and the government can implement.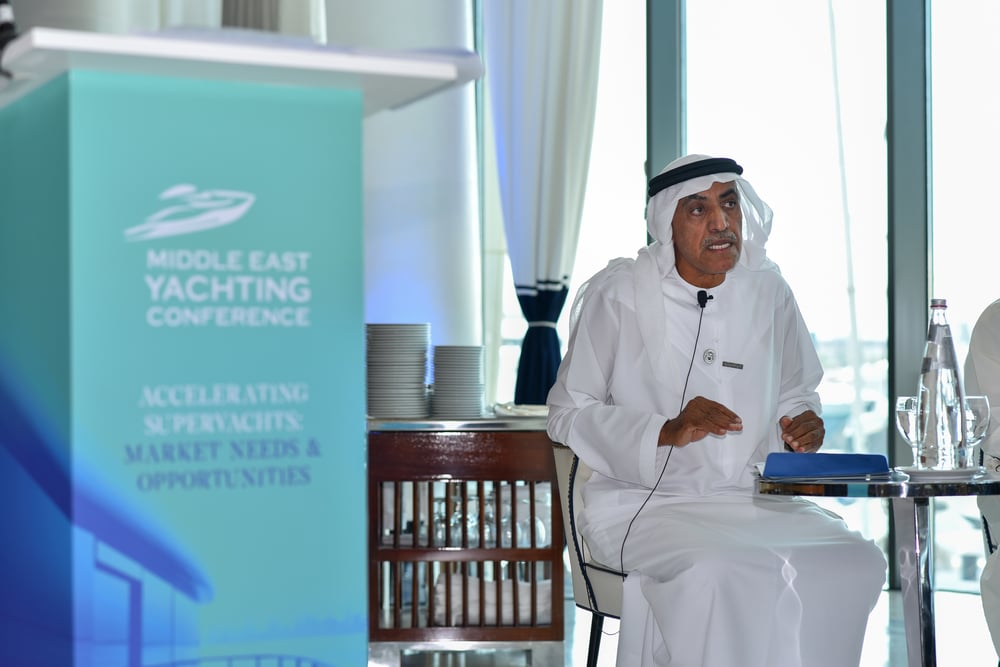 Alshaali has stated that with Gulf Craft's consistent track record as one of the biggest superyacht builder in the region, it has proudly represented the UAE in the global yachting exhibitions in Europe, Southeast Asia and the Pacific standing out as the only Made-in-UAE brand amongst the participants.