As part of his summer cruise up to and around the Mediterranean, one of our long standing owners has completed the first leg of an epic voyage on his new Nomad 75 SUV, arriving safely in Salalah, Oman.
During this non-stop journey his yacht, Dubai Moon, coped with some challenging conditions along the way. In one 36hr period the boat faced 30 knot headwinds and 2m high seas however the Nomad's semi displacement hull took all this in its stride, providing a comfortable ride for those onboard.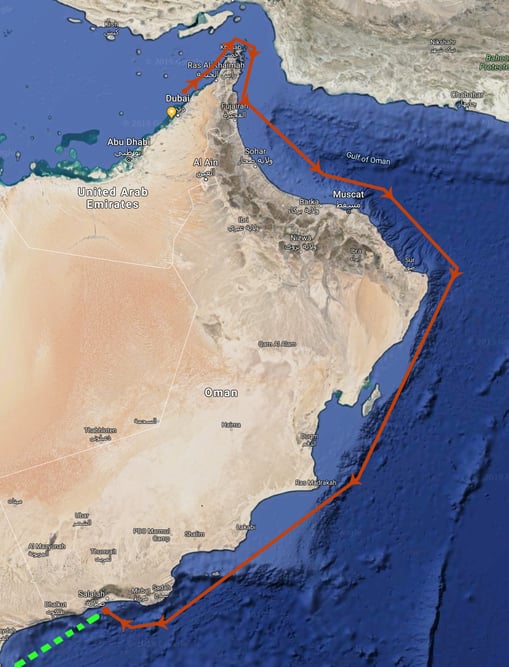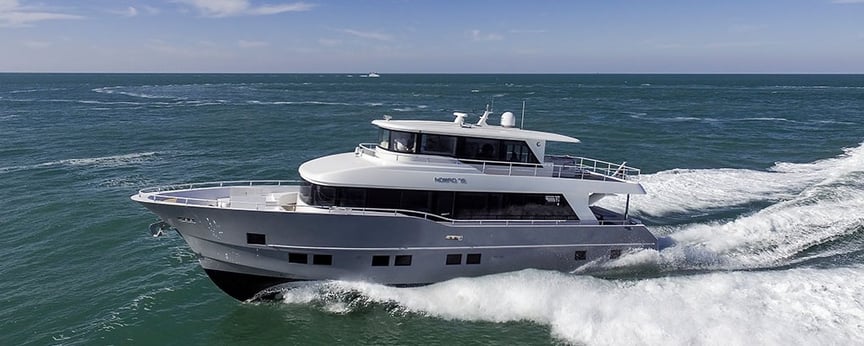 Completing the 800 mile expedition in 4 days, the boat only used 55% of its total fuel capacity. A testimony to the incredible range of Nomad Yachts. After topping up with fuel in Salalah, the next leg of the voyage is around to Jeddah in Saudi Arabia, then on up to Egypt and through the Suez canal into the Mediterranean.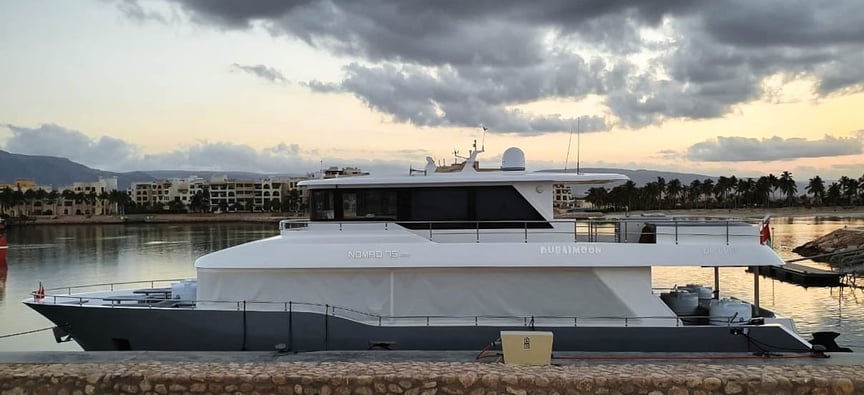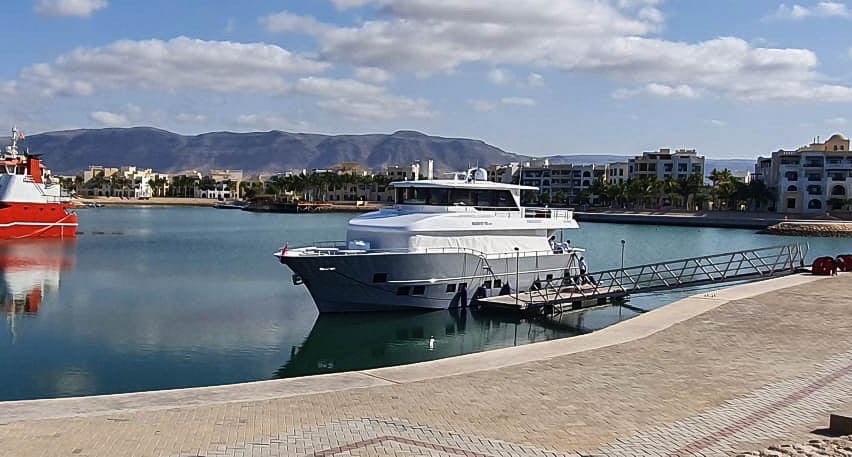 It's great to see our Nomad boats being used for the exact purpose that they were designed for. Extended cruising to far off destinations in comfort and style.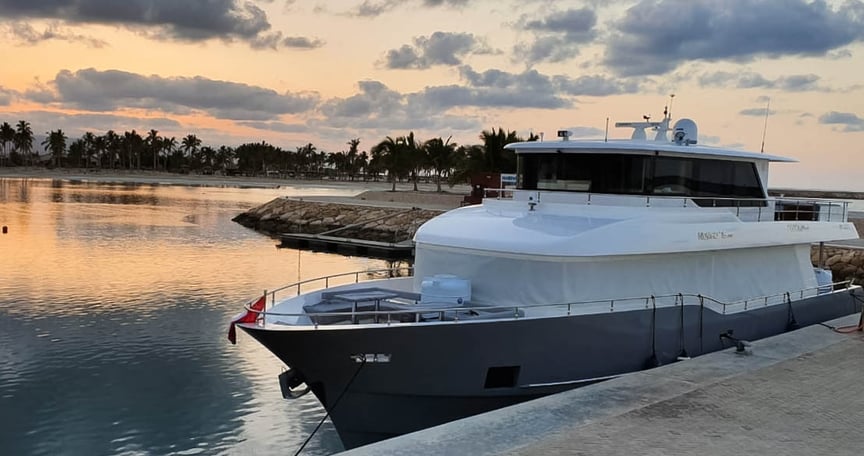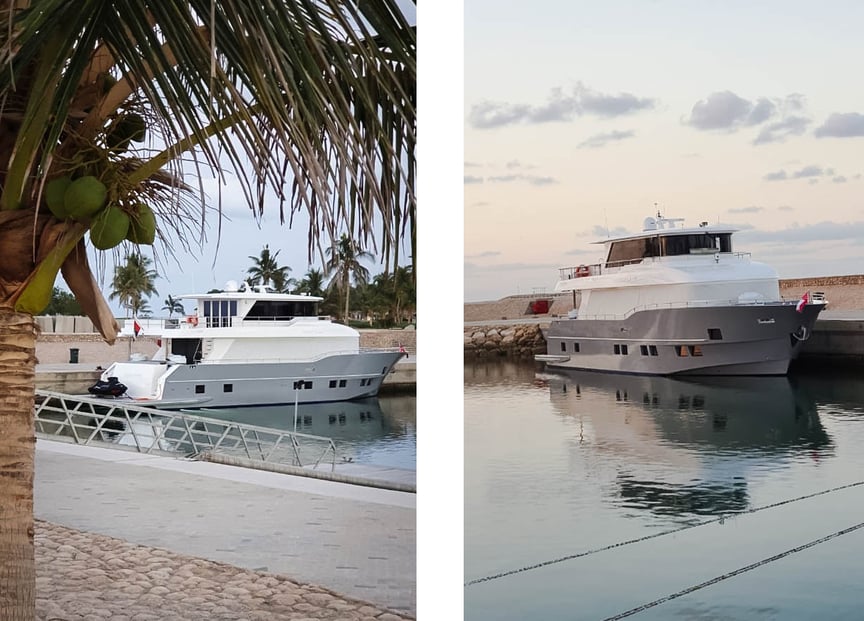 Look out for our next installment on this great adventure.